Three killed in deadly bus accidents
Three people were killed and dozens of others injured in two traffic accidents involving passenger buses in Khanh Hoa and Hoa Binh provinces on August 21.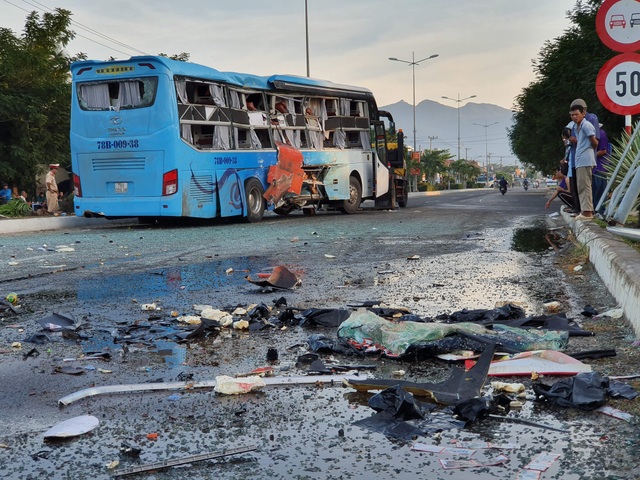 Two passenger buses crashed in Khanh Hoa
Dinh Van Thien, chairman of Dien Khanh District, Khanh Hoa Province, confirmed that a serious accident had occurred in their area. At 2 am on August 21, a passenger bus was running from Nha Trang to Da Lat when it crashed with another passenger bus which was running from HCM City to Phu Yen. Both of the buses were heavily damaged.
Dozens of people have been admitted to Dien Khanh District Hospital and Khanh Hoa General Hospital and at least one person was killed.
Dr Phan Huu Chinh, director of Khanh Hoa General Hospital, said they were trying to save the patients and making reports to the Department of Health.
The cause of the accident is being investigated.
Deadly accident in Hoa Binh
On the same day, another road accident that involves passenger bus also occurred in Hoa Binh Province. At 2.30 am, a driver running from Thanh Hoa to Hanoi parked his truck to check on its engine. Suddenly, a passenger bus hit it from behind. The barrier of the road was also damaged in the accident.
The truck driver died immediately and another person died at the hospital. 14 people have been admitted.
Police in Lac Son District quickly arrived at the scene to regulate the traffic and investigate the cause of the accident.