Two killed, dozens injured in Long An traffic accident
Two people have died and 11 others were injured after a bus carrying workers overturned in the southern province of Long An on Monday morning.
A bus overturned in Long An Province, killing two people and injuring 11 others on December 9
Chairman of Hoa Khanh Dong Communal People's Committee, Le Van Quang, said that the accident occurred at 6.45 am when a bus carrying 11 workers from Thanh Hoa District to an industrial zone in Duc Hoa District overturned on National Road N2.
"It seemed that the bus overturned while trying to avoid a motorbike which was coming from the opposite direction," Quang said. "The bus fell on to another motorbike, killing two people on it. 11 workers on the bus were heavily injured."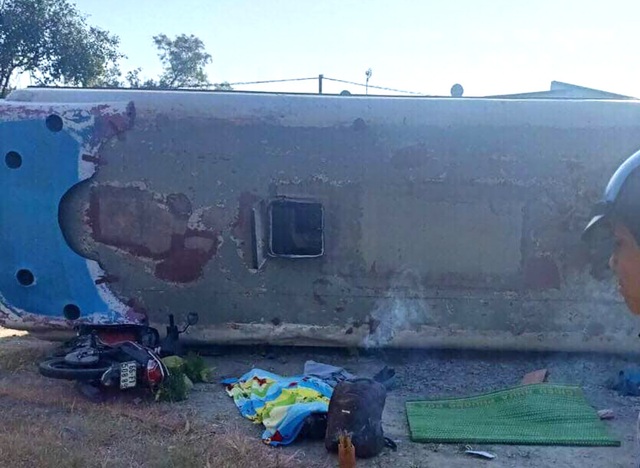 The official said that it was difficult to get the injured people out for treatment and they had to mobilise more rescue forces.

Police are investigating the cause of the accident.