Four men catch wanted murderer while searching for honey
The police in Tay Son District, Binh Dinh Province proposed on April 8 to give certificates of merits to four local men after they caught a wanted murderer while searching for honey in the forest.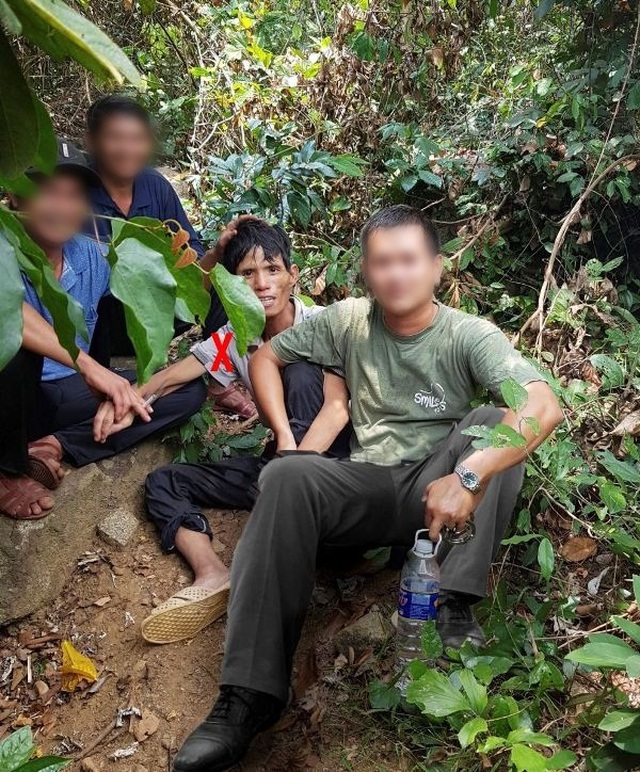 The wanted murderer is caught by some local men in Binh Dinh Province

On February 2, 40-year-old Tran Ngoc Hoang was suspected of stabbing a 48-year-old woman multiple times at Thu Thien Thuong Village because of conflicts in his love life. Hoang then ran away and Binh Dinh Department of Public Security issued a wanted notice for him.

He escaped into forests in Tay Xuan Commune and Canh Lien Commune. Due to the dangerous terrain, the police couldn't find him for two months.

On April 6, 60-year-old Nguyen Van Anh, 47-year-old Nguyen Huu Tai, 39-year-old Pham Hung Cuong and 40-year-old Nguyen Huy Cuong went to the forest to search for honey.

At 8 am, they came across Hoang. The four men decided to approach Hoang and gave him food to keep him in one place. In the meantime, one of the men, Nguyen Van Anh, told Hoang that he had to bring food to his family and called the police.

Anh later returned to the group to persuade Hoang to surrender and find a way to take the knife away from Hoang.

Hoang was arrested by the police and brought to the station
The police in Tay Son District praised the bravery of the four men and proposed to the district people's committee to give them certificates of merits.