Flood-ravaged central region to face new storm
Storm Saudel, which was formed from a tropical depression near the Philippines, is forecasted to hit the central region of Vietnam on October 24-25.



Speaking at a meeting held on October 21 by the Central Steering Committee for Natural Disaster Prevention and Control, director of the National Center for Hydro-Meteorological Forecasting, Mai Van Khiem announced that the storm had entered the East Sea on Wednesday morning and was heading towards the central coastal provinces of Vietnam.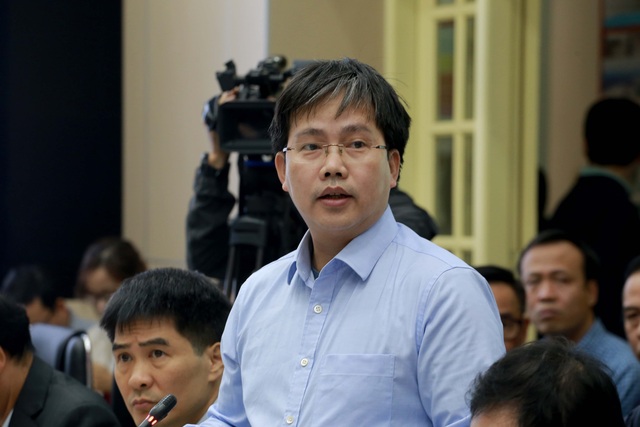 Director of the National Center for Hydro-Meteorological Forecasting, Mai Van Khiem, speaks at the meeting.


"At 7 am Wednesday, the storm lay centred around 680 kilometres to the southeast of Vietnam's Paracel Islands in the East Sea, with a maximum wind speed of 75 kph," he said. "In the next 24-48 hours, the storm would move northwest at a speed of 10 kph and is likely to gain strength."

At around 10 am on October 23, it would lie around 280 kilometres to the east-southeast of the Paracel Islands, with a maximum wind speed of 115 kph.

The official predicted the storm would make landfall in some northern central and central provinces from Saturday evening to Sunday.

"It will cause rain from Thanh Hoa to Thua Thien-Hue Province on October 24 and 25, with average rainfalls of 200-300mm," he said.

"Although the storm is forecasted not to bring too much wind and rain, the consequences may still be severe because the central provinces are already flooded for many days."

For the past two weeks, the central region including Thua Thien-Hue, Ha Tinh, Quang Binh, and Quang Tri have been hit by prolonged heavy rains that triggered historic flooding and deadly landslides.

As of Wednesday evening, the death toll caused by the floods reached 112; the heaviest losses by natural disasters in the past five years.