Hundreds of pine trees poisoned in Dak Nong
Authorities in the central highlands province of Dak Nong are investigating a forest destruction case in which some 400 pine trees have just been poisoned and burned.


Pine trees are poisoned and burned in Dak Nong Province

According to local authorities, many of the trees planted in 2020 in a forest managed by Quang Son Company in Dak-G'Long District were poisoned by herbicides before being burned down.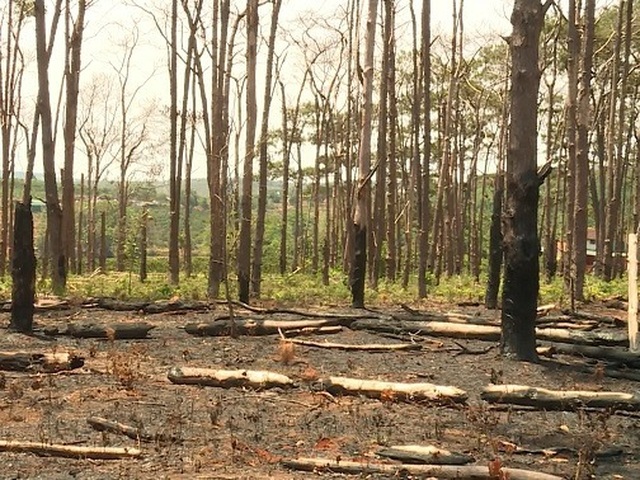 The burning of the forest occurred on March 27 which caused damage to about 3,000 square metres of the forest before the company was able to control the fire.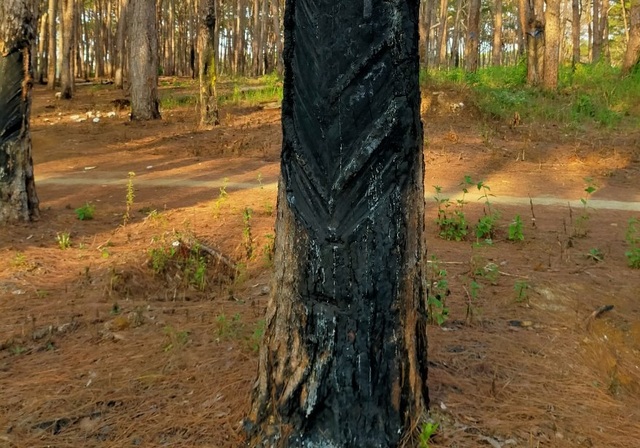 "Maybe someone did that to take forest land for farming," the authorities said. "We are co-operating with the company to investigate the case."

Many forest destruction cases have occurred recently in the area. Illegal loggers usually cut down or use chemicals to poison the trees and use petrol to burn them down.

A report from the forest protection agency in Dak Nong Province said that between 2010-2019, the forest area in two communes of Quang Son and Dak Ha reduced by 226 hectares including 32 hectares of pine trees being poisoned.

The agency noted that the situation was caused by lax management by local authorities and the support of some local officials.