Erosion threatens people living by Thu Bon River
Many families living by the Thu Bon River in the central province of Quang Nam are worried about losing their houses and land due to the serious river erosion.



For many years, dozens of families in Que Trung Commune, Nong Son District have lived in constant fear when the flooding season arrived.

According to local people, erosion has occurred along the bank of the Thu Bon River for more than ten years and they have tried to protect their gardens and houses by various ways including placing sandbags and planting bamboo.

However, the situation has become more serious in recent years, taking away large areas of land.

A local resident, Nguyen Van Hoa, said that some years ago, his house was still dozens of metres away from the river but now the water has nearly reached the house.


"Cracks have appeared in the walls and I'm afraid that I will lose my house soon to the river," Hoa said. "I hope that local authorities will take urgent measures to deal with the erosion."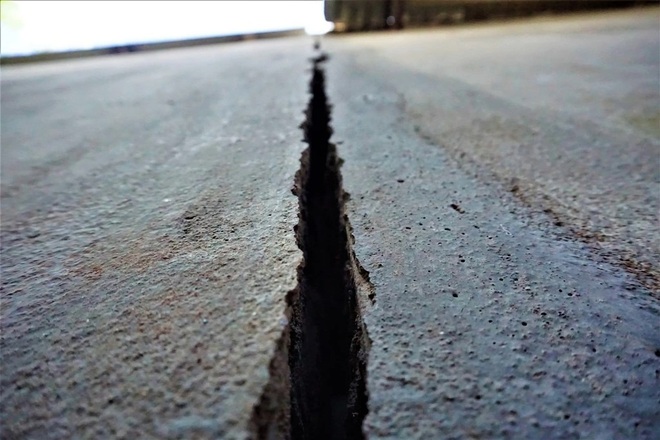 Not far away, the house of Huynh Cong Tam has also shown many cracks after the recent floods.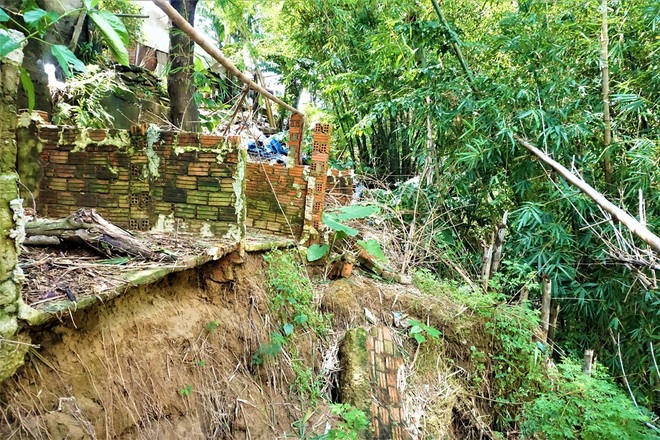 "My house is leaning and about to collapse into the river," Tam said.

Dozens of families in Trung Ha and Trung Phuoc villages are also seeing the same problems with their houses.

Speaking with Dantri/Dtinews, vice chairman of Que Trung Commune People's Committee, Do Truong Thuong confirmed that the erosion at Thu Bon River is affecting some 50 households. They have carefully watched the situation to issue timely warnings or evacuate residents to ensure safety for these families.

"It needs a firm embankment to properly prevent erosion but we've not been able to carry out the construction due to limited budget," Thuong said. "We have proposed the project to Nong Son District People's Committee."

Chairman of Nong Son District People's Committee, Nguyen Van Hoa, said that they have calculated a plan to build an embankment using concrete along the Thu Bon River to deal with erosion. However, they will need to wait for funding from the province or the government.