Community helps build school for disadvantaged children
A new school site has been built thanks to the help from the community and Ban Thuong Nhau Club.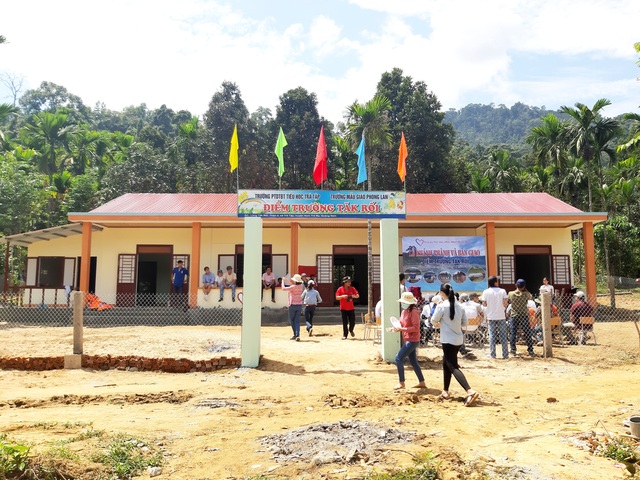 Tak Roi new school site
Tak Roi school site in Quang Nam Province finished construction in early October. This is one of 11 school sites part of Tra Tap Primary Ethnic Boarding School that have been received donations from the community.

Tak Roi school site has 39 pupils. Both the teachers and pupils are happy when the school was built and reinforced so that they will not have to worry about rains anymore.

The pupils and teachers left the old school when 41 households in Tak Roi Village relocated to a new location that is 2 km away due to fear of severe flood and landslide. However, the pupils have to temporarily study at local homes.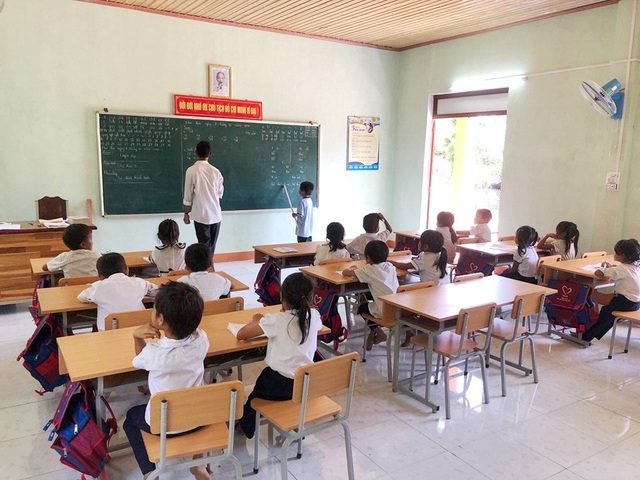 Pupils study in new classroom


The new school site was built after Ban Thuong Nhau Club successfully called for VND400m (USD17,300) from the community. Nguyen Binh Nam, president of Ban Thuong Nhau Club, said there were still many school sites that are in need of help. These school sites are located in mountainous areas and the roads to them are uneven and difficult to travel.

"We mostly called for donations on social media. A VND100,000 (USD4.3) or VND200,000 is also very precious," he said.

In November, the club will continue building a new school site in Tra My Commune. This is the 10th school site that they have helped build in Quang Nam.

Vo Dang Thuan, head of Nam Tra My District Department of Education and Training, said thanks to everyone's help that they were able to gradually upgrade or build new dilapidated school sites. Thuan said 36 out of 116 school sites in Nam Tra My still need an upgrade. In most cases, there is no road to transport the materials.

"The price of a bag of cement will increase four-fold when carried by a porter. Yet no one wants to carry cement bags to the school sites because of the slopes. If the infrastructure was better, we could upgrade the school sites more quickly," Thuan said.