Vietnamese teenagers given Covid-19 vaccine
Nearly 1,500 students aged 16-17 in HCM City were given their first Covid-19 vaccine jabs on October 27.



They were the first young people in Vietnam to have received the vaccine against Covid-19.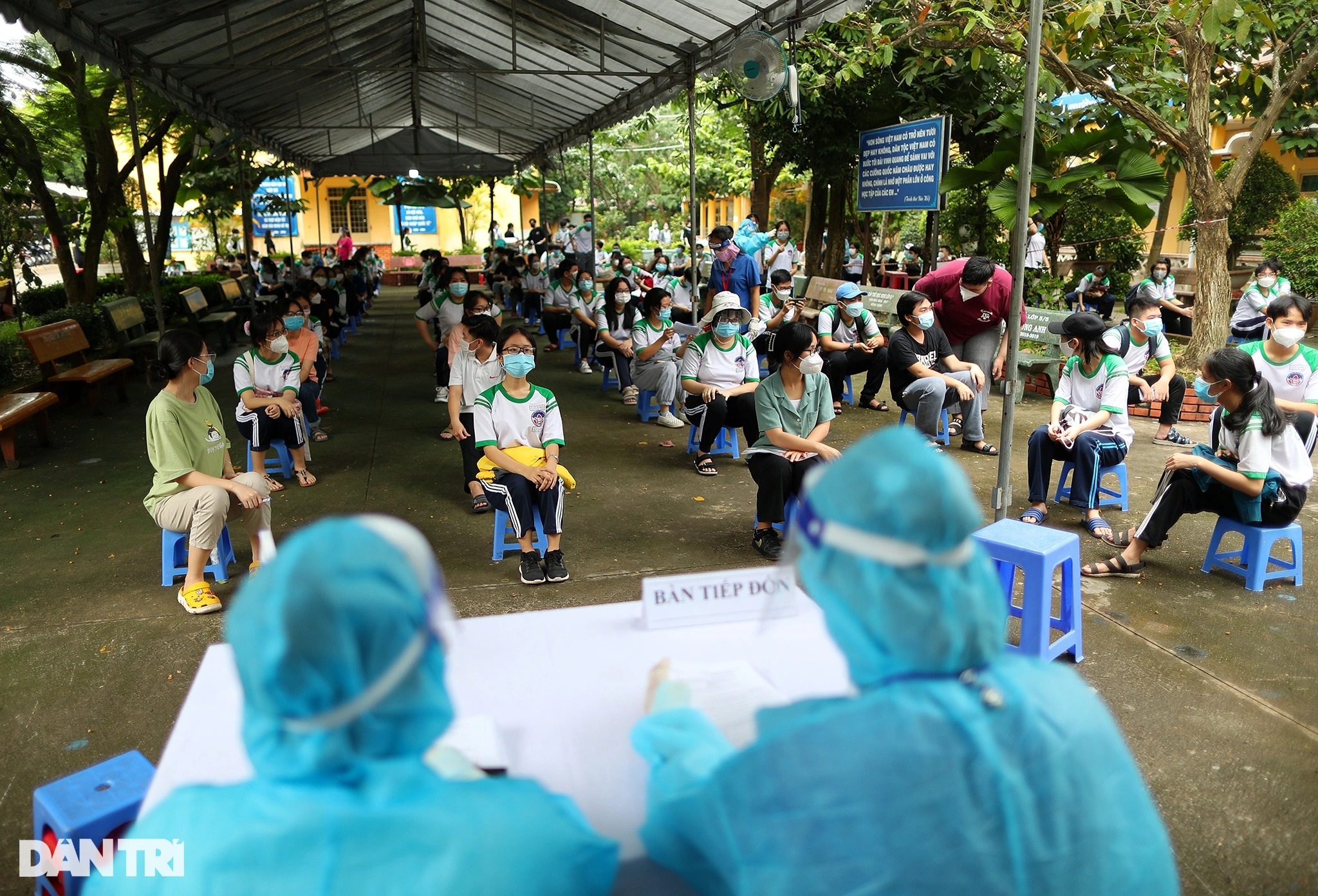 The teenagers were students at three high schools in Cu Chi District.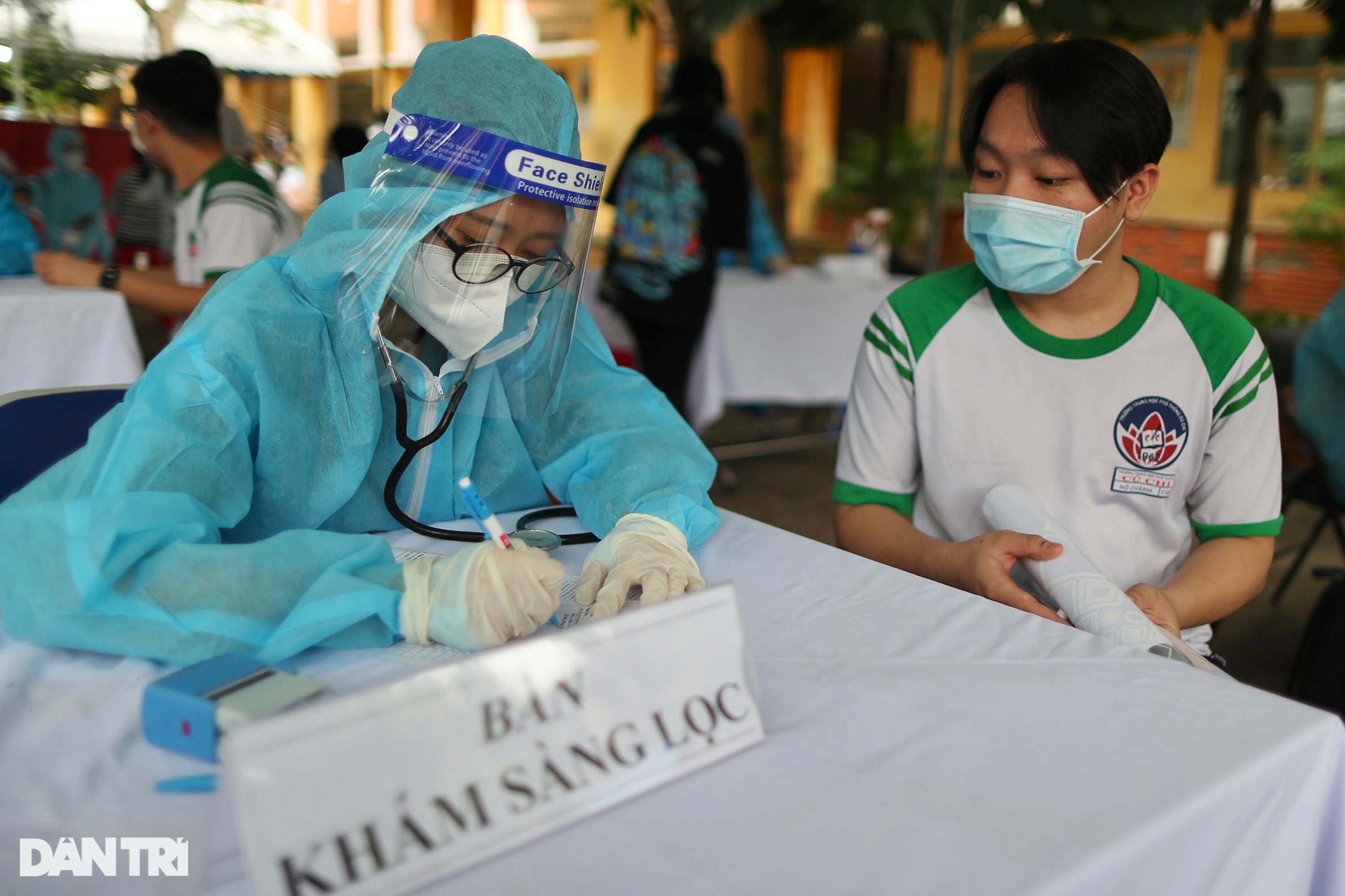 They were divided into small groups and were carefully tested and given health check-ups before getting vaccinated.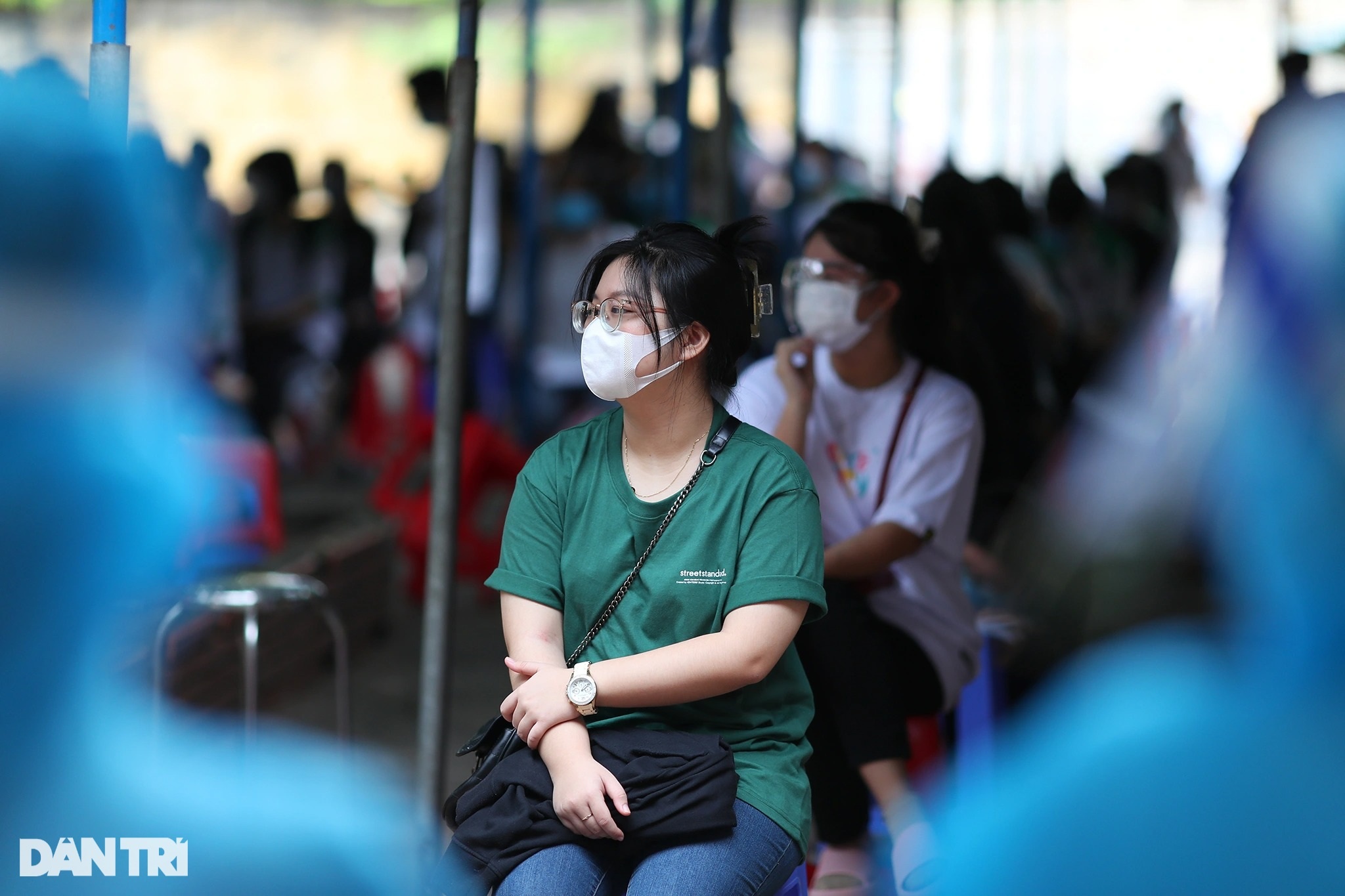 Nguyen Hoang Anh, 17, said that she was very nervous before receiving her Covid-19 vaccine but after being reassured by her parents and health workers, she felt fine.

"Though feeling worried at first, I decided to get the vaccine so that I can return to school safely," she said.

Chairwoman of Cu Chi District People's Committee, Pham Thi Thanh Hien, said that they initially intended to vaccinate 11,000 young people aged 16-17 on October 27 but then decided to pilot treatment of 1,500 first.

"We've carefully prepared for the pilot vaccination of these young people," she said. "As approved by the Ministry of Health on October 26, the Pfizer vaccine (Comirnaty) made in the US is being used to inoculate youngsters in Vietnam."

Deputy Chairman of HCM City People's Committee, Duong Anh Duc, came to inspect the vaccination activities in Cu Chi on Wednesday morning.

"If the pilot vaccination was carried out successfully in Cu Chi, we will expand the vaccination campaign on children aged 12-17 to other localities in the city," he said. "Many parents have supported this campaign and we hope that this will help us reopen schools safely."

On October 26, Minister of Health Nguyen Thanh Long announced that Vietnam will start inoculating younger people nationwide from November.

According to the minister, young people aged 16-17 will be injected first and those in other age groups will receive their vaccine shot later.

For smaller children, he said the Ministry of Health has worked out a vaccination plan in 2022 pending the availability of vaccines for these groups.

Safety is a number one priority, he stressed, adding that the National Institute of Hygiene and Epidemiology will run training courses for all provinces and cities on October 29.

Clinical trials show the Pfizer vaccine was 90.7 percent effective against asymptomatic infection in children.