Tay Ninh coach accident leaves six dead
At least six people died and eight others were injured in a coach accident in early this morning, October 2, in the southern province of Tay Ninh.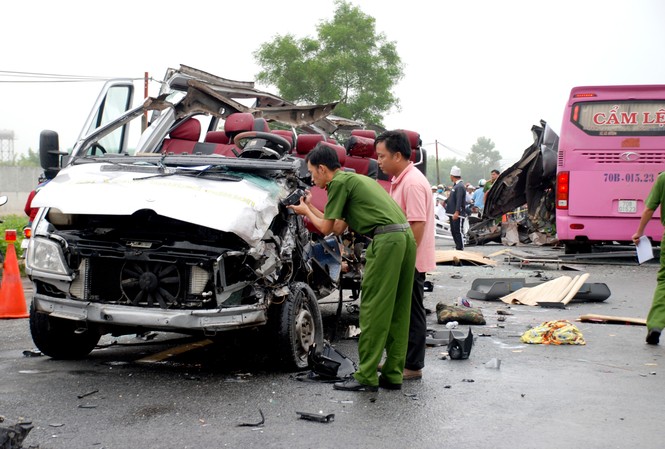 The scene of the accident


The accident occurred at around 4 am on Road 784 which runs through Truong Mit Commune, Duong Minh Chau District when a 16-seat coach on the way from HCM City to Tay Ninh crashed into the one with 35 seats in the opposite direction.

Six people died, including the driver of the 16-seat vehicle, while six others were hospitalised due to injuries with four of them in serious injuries, according to the Tay Ninh General Hospital.