Chinese tourists rescued in Halong fire
Five Chinese tourists stuck after a fire broke out at a hotel in Halong City, Quang Ninh Province, were rescued on March 22.

Chinese tourists rescued in a hotel fire
The fire broke out at 5.45 am on the first floor of Helen Hotel, Monday urban area, Hong Hai Ward. The hotel employees tried to extinguish the fire but failed to bring the fire under control. At that time, there were 33 Chinese tourists inside. Most were able to escape outside but five tourists were stranded.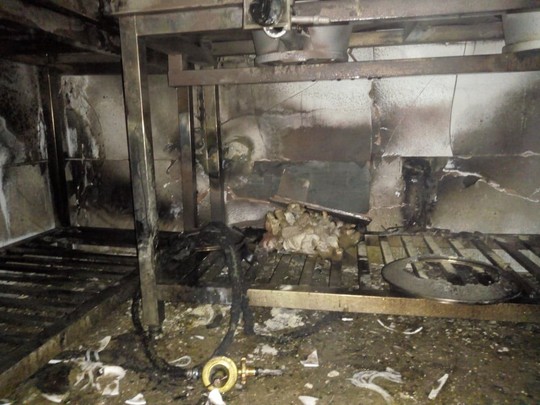 The fire started from the kitchen
After receiving the news, two fire trucks and 15 firefighters and the provincial police quickly were sent to the site. They rescued the tourists along with the group's belongings.

At 6.15 am, the fire was completely put out. Initial investigations showed that the gas pipe in the kitchen might have leaked and caused the fire.