Party issues written warning against former Deputy PM for equitization violations
The Politburo of the Communist Party of Viet Nam Central Committee have decided to issue written warning to former Deputy Prime Minister Vu Van Ninh for equitization violations.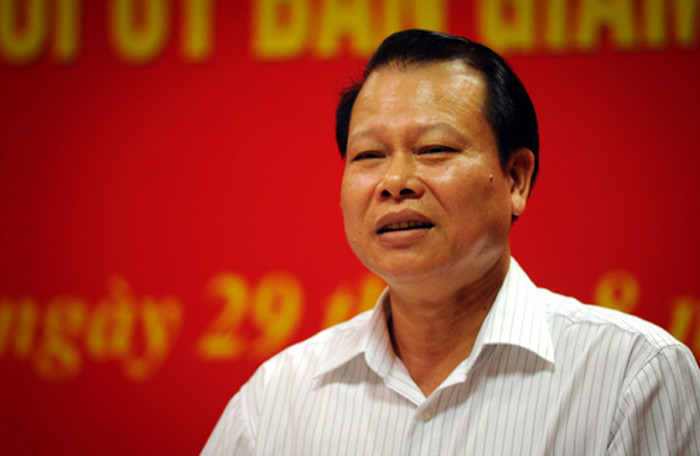 A file photo of former Deputy Prime Minister Vu Van Ninh
The decision was made on Friday at the Politburo's meeting chaired by Party General Secretary, State President Nguyen Phu Trong.

Former Deputy PM Ninh, who was in charge of business renovation from August 2011 to April 2016, signed documents involving wrongful divestment of State capital from Quy Nhon Port JSC and Quang Ninh Port JSC, according to the Politburo's decision.

Ninh greed in principle with the Provincial People's Committee of Khanh Hoa to continue divesting State capital froom Nha Trang Port JSC after taking over the company and to equitize the Airports Corporation of Viet Nam while the corporation was not subjected to equitization.

The above documents signed by Ninh were went against the conclusions of the Politburo and Decree of the Government on equitization and divestment of State capital in association with restructuring of the State-owned enterprises, the Politburo concluded.

He also showed the lack of responsibility in leadership, direction, examination and supervision and violated the Law on Social Insurance and the Government's Decree defining functions, tasks, rights and organizational structure of the Viet Nam Social Security as he was Minister of Finance and Chairman of the Viet Nam Social Security Management Council from 2006-2011, the Politburo's decision reads.

His mismanagement left two General Directors of the Viet Nam Social Security to commit serious violations in lending VND 1.01 trillion (US$43 million) to State-owned finance leasing firm, the Agribank Financial Leasing Company No. 2 (ALC II), in 2008 and 2009.

As the ALCII was went bankrupt in December 2016, it still owed the insurance agency nearly VND 770 billion (US$33.25 million), excluding interst, resulting in huge loss to the State and many officials and Party members had to face criminal proceedings.

The Politburo said Ninh's violations were "serious", causing "huge" loss to the State and badly affecting the reputation of the Communist Party.

The Politburo tasked competent authorities to issue disciplinary measures against Ninh on par with the Party's disciplinary fines.

There are four levels of Party punishment, namely reprimand, warning, demotion, and expulsion, according to the current regulations of the Party.