Passenger dies on repatriation flight from the US
A passenger has died after an accidental fall in the restroom while on a repatriation flight from the US which landed at Van Don International Airport on Thursday morning.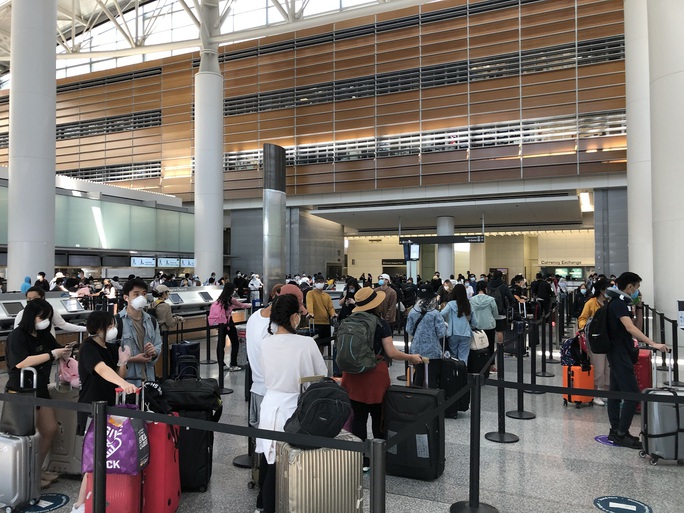 Passengers wait to check in the repatriation flight in the US

According to a report from the national flag carrier Vietnam Airlines, the 73-year-old male passenger had an accidental fall after using the restroom when the plane had been flying for over 13 hours and was cruising at an altitude of 33,000 feet.

Crew members and passengers who are doctors on the flight provided him with the first aid, but he had died before the plane landed at the airport, the report said.

The man was among nearly 350 Vietnamese citizens on the flight which was arranged by authorities of Vietnam and the US and Vietnam Airlines.

No specific cause of death has been given.

The crew reported the accident to relevant agencies and completed the required procedures to transfer the passenger's body to the funeral house.

All the other passengers who were children under 18 years old, the elderly, people with illnesses, pregnant women, workers whose visas and labour contracts expired, and students without residences due to dormitory closures, were given health check-ups and sent to quarantine areas right after landing.

To date, more than 1,700 Vietnamese citizens in the US have been brought home on five repatriation flights while some 13,000 others have also registered to return as the Covid-19 pandemic is witnessing complicated developments.

Similar flights will be conducted in the near future to bring Vietnamese nationals home, taking into account domestic quarantine capacity.