Lobsters die en mass in Phu Yen following floods
Farmers in the southern central province of Phu Yen are facing huge losses as their lobsters have died en mass after the recent floods.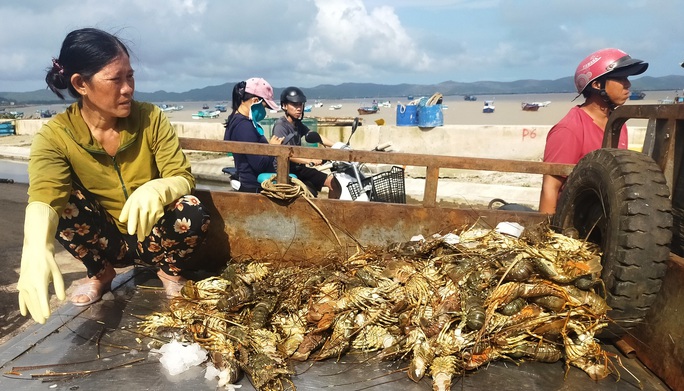 A farmer besides her lobsters that died due to flooding in Phu Yen Province.

Ha Thi Loi in Song Cau Town cried while sitting by a pile of dead lobsters brought in from her farm. She was going to sell the lobsters which had an estimated value of nearly VND300 million (USD13,043) then the severe flooding triggered by the Storm Etau since November 10 killed them all.
Ha Thi Loi cries while sitting by a pile of dead lobsters brought in from her farm on November 12.

Not only Loi, nearly 200 other farmers in the area are experiencing the same losses when their lobsters die en mass due to flood water shock.
Another farmer, Tran Yem, said that his cages were badly damaged by the floods and 20,000 lobsters have died.

"We've lost about VND 700 million (USD30,434)," Yem said.


On the morning of November 13, many farmers in Song Cau Town were trying to catch the dying lobsters as soon as possible and sell at all prices.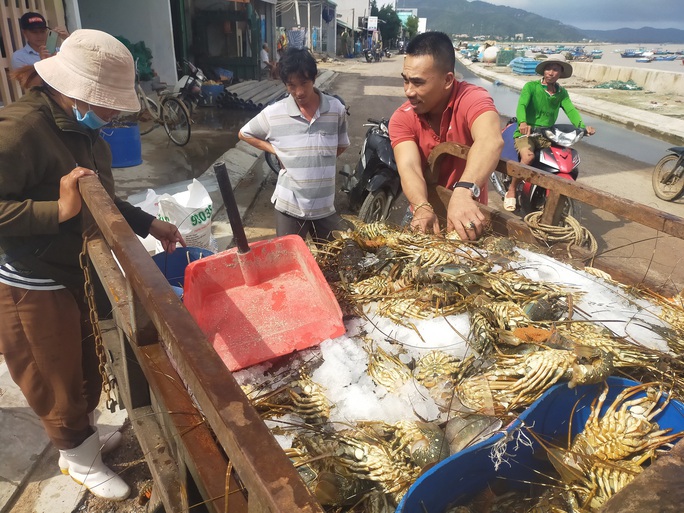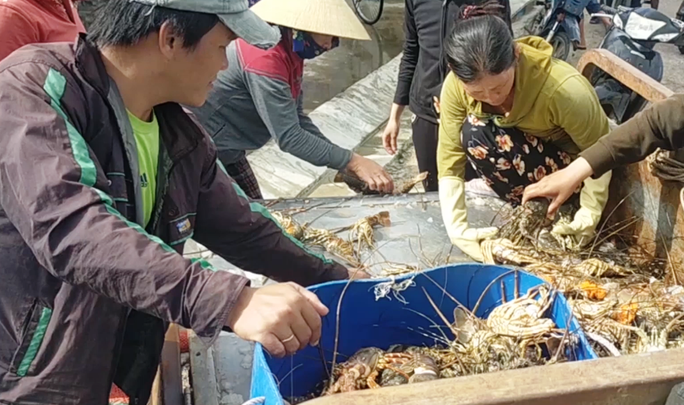 According to an initial report from the Song Cau Town People's Committee, as of November 12, over 350, 000 lobsters raised at over 1,500 cages by 169 farmers have died, leaving losses of over VND40 billion (USD1.7 million).

"Most of the dead lobsters are between 0.2-0.6 kilos, and the main cause was flood water shock," the report said. "Local authorities are considering a financial support package to help the affected farmers."