South Korean murder suspect arrested in HCM City
A South Korean man has just been arrested in Ho Chi Minh City for allegedly murdering his compatriot, dismembering the victim's body then hiding it inside a suitcase.

Jeong In Cheol, 35, who is director of Creata Vietnam Company, was arrested on November 28 on suspicion of killing 33-year-old Han Tong Duk.


Jeong In Cheol at the police station.


According to police's reports, on the evening of November 27, some local residents in District 7's Him Lam Residential Area reported that they discovered a suitcase containing human body parts at the headquarters of Creata Vietnam Company.

Police arrived to find body parts of a man cut into pieces, wrapped in a black plastic bag and put in the pink suitcase on the first floor of the house. A saw and locking pliers with suspected blood stains were also found at the site.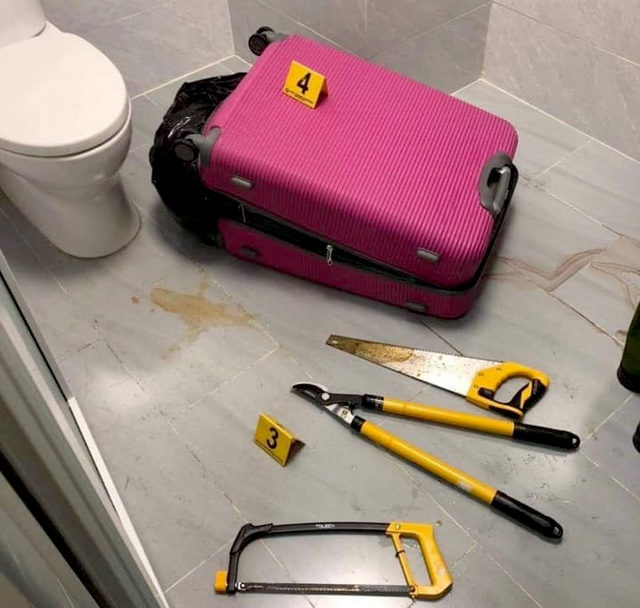 The victim's body parts are found in a pink suitcase.
Some black plastic bags with body parts inside were also found in the restroom on the third floor.
Jeong In Cheol was detained on November 28 while staying at an apartment in Masteri Thao Dien Building in District 2.

At the police station, Jeong admitted that he killed Han Tong Duk who is his friend after Han refused to pay his debt of USD117,391.

On November 26 evening, Jeong invited Han to the company's headquarters and killed him, robbed gold and cash worth over USD 8,700.

Police are further investigating the case.