Vietnam reports first SARS-CoV-2 community transmission case after 88 days
A man in Ho Chi Minh City has tested positive for SARS-CoV-2 after having close contact with his friend who was earlier confirmed as Covid-19 patient.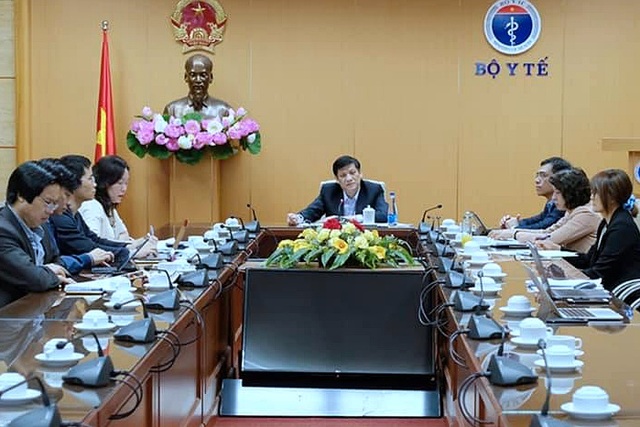 Minister of Health Nguyen Thanh Long chairs a meeting on the new Covid-19 community transmission case on November 30.
According to a report released on Monday evening by the Ministry of Health, the new patient is a 32-year-old male English teacher in Ho Chi Minh City.
The man had close contact with a Vietnam Airlines' male attendant who was then announced to have coronavirus on November 29.
During his quarantine time in Ho Chi Minh City from November 14-18, the attendant had close contact with his colleague who was then announced as a Covid-19 patient.
However, he later tested negative for the virus two consecutive times and was allowed to self-quarantine at home.
During his stay at home, he had close contact with his mother and two friends including the English teacher.
Authorities in Ho Chi Minh City have brought 38 people who had close contact with the English teacher to quarantine areas for monitoring and viral testing. As many as154 others are also being monitored for virus prevention.
On Monday evening, Vietnam also confirmed three more imported Covid-19 patients who recently returned from the US and Japan, raising the patient tally to 1,347.
With these new infection cases, the number of imported Covid-19 patients in Vietnam has increased to 655.
As of 6 pm on November 30, a total of 1,179 Covid-19 patients had recovered and been discharged from hospital. There have been 35 deaths, most of them being the elderly with serious underlying diseases.
The country has gone 88 days without reporting any new case in the community.
At present, over 16,000 people who had close contact with Covid-19 patients or returned from virus-hit areas are being monitored at hospitals, quarantine facilities, and at home.