HCM City streets face congestion as people try to leave
Western exit routes from HCM City were jammed on Thursday evening as thousands of people tried to leave the city.
After hearing that HCM City would gradually relax social distancing rules from 6:00pm on September 30, people started to move out.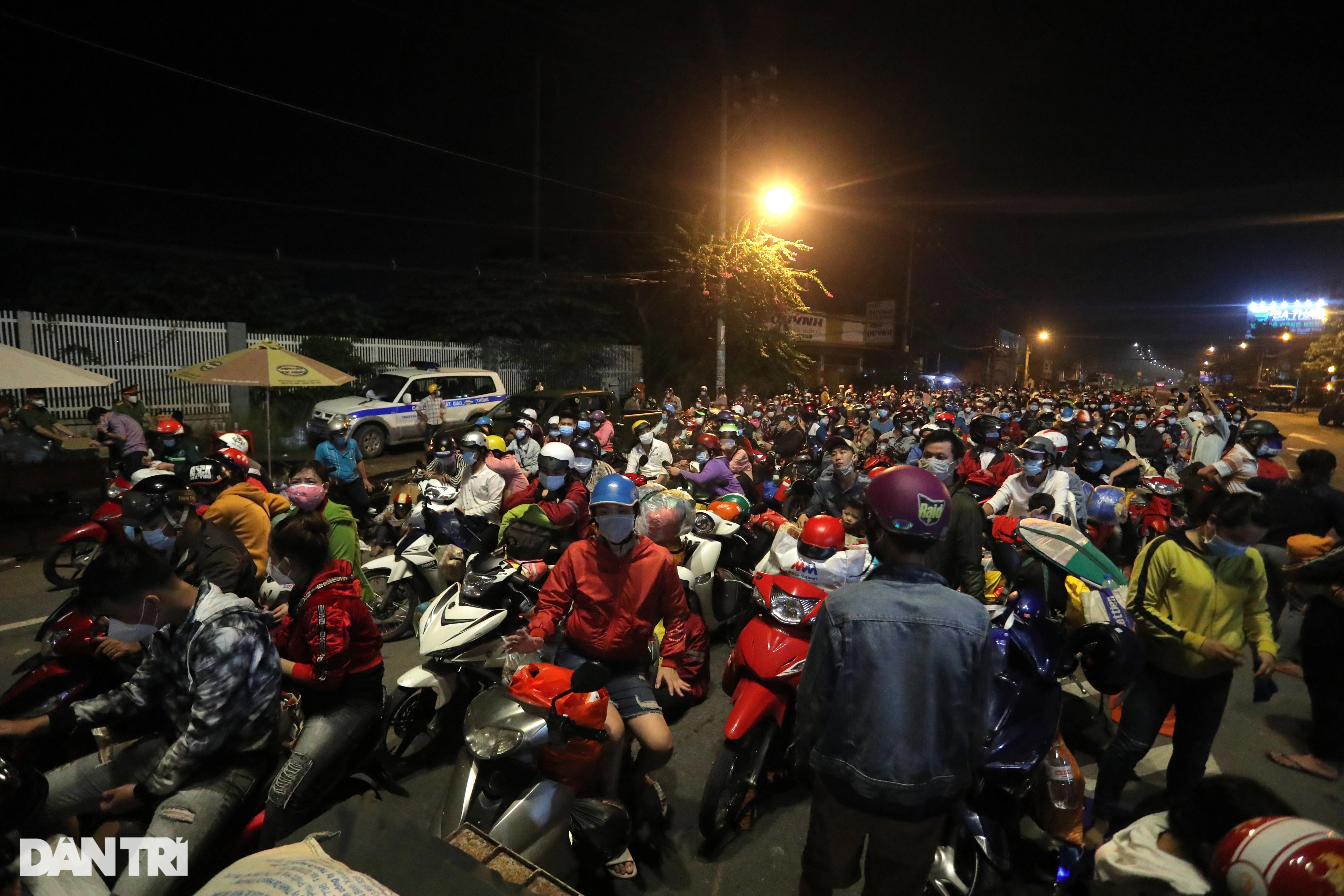 Many streets in the city's western area saw a large number of people who wanted to return to their hometowns.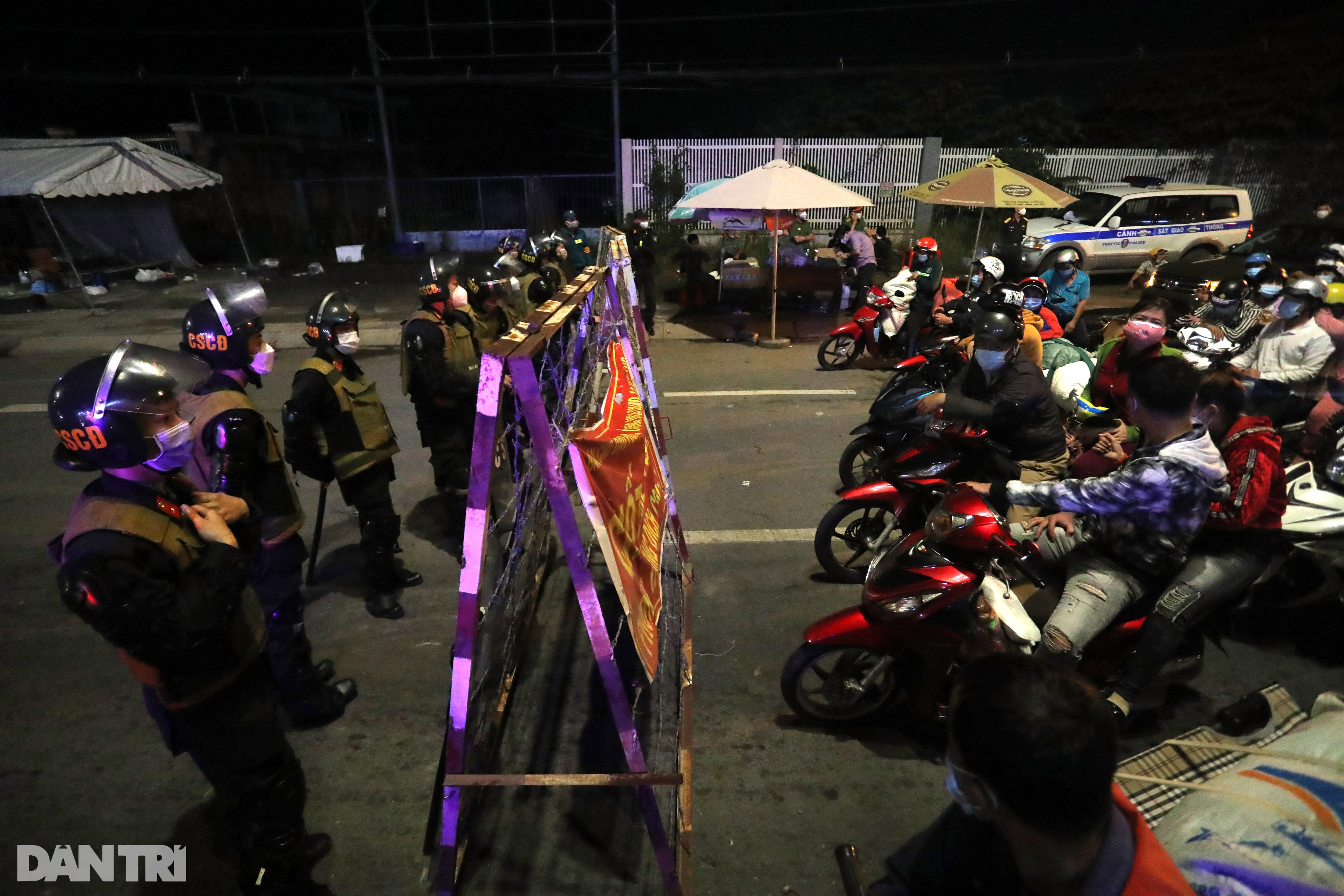 Serious congestion occurred when people were stopped at the Covid-19 checkpoints. According to local authorities, the loosened social distancing rules would only allow residents to travel within the city.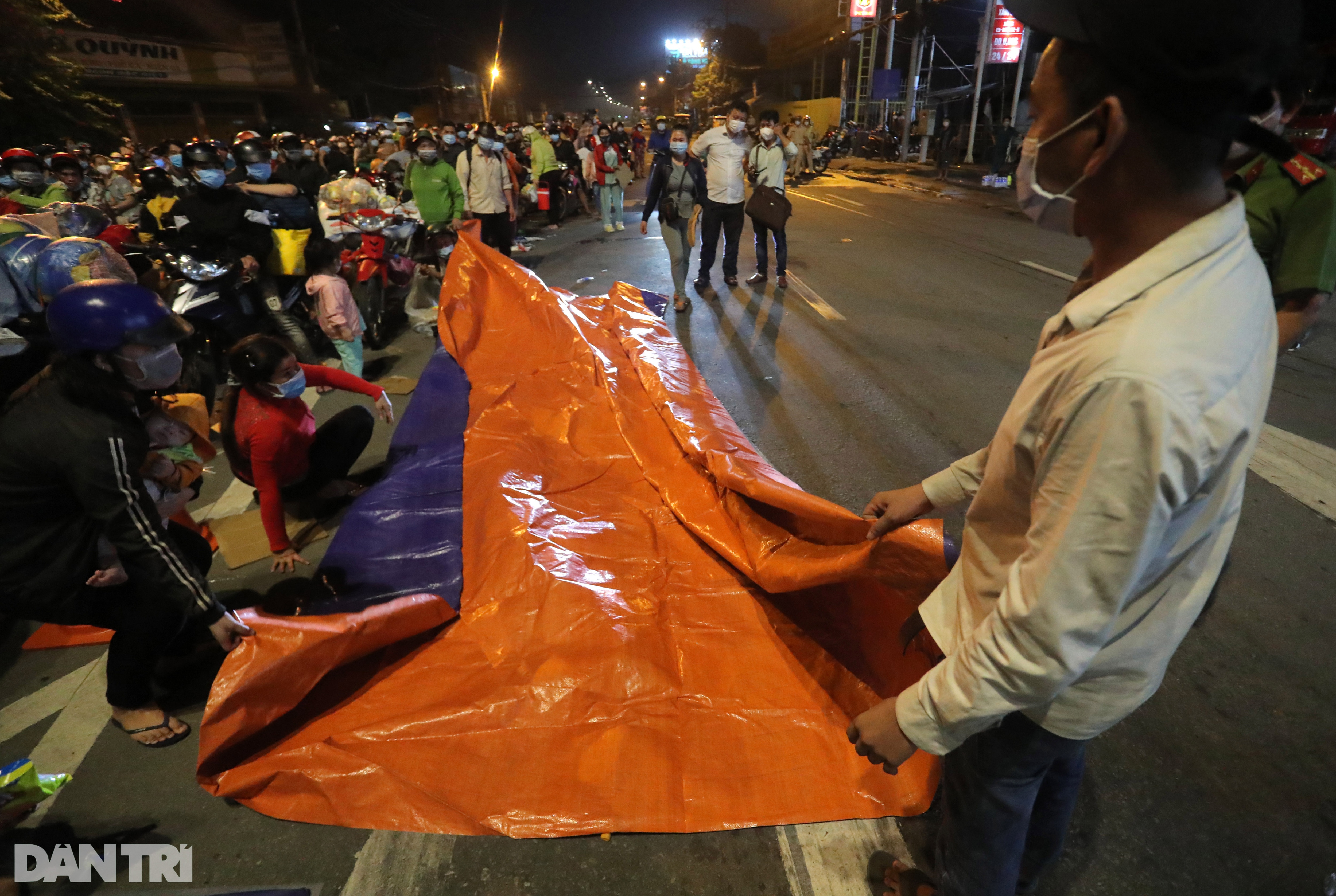 While the guards at the checkpoints tried to persuade people to return to their residences, many decided to stay at the checkpoints and wait to be allowed to get out.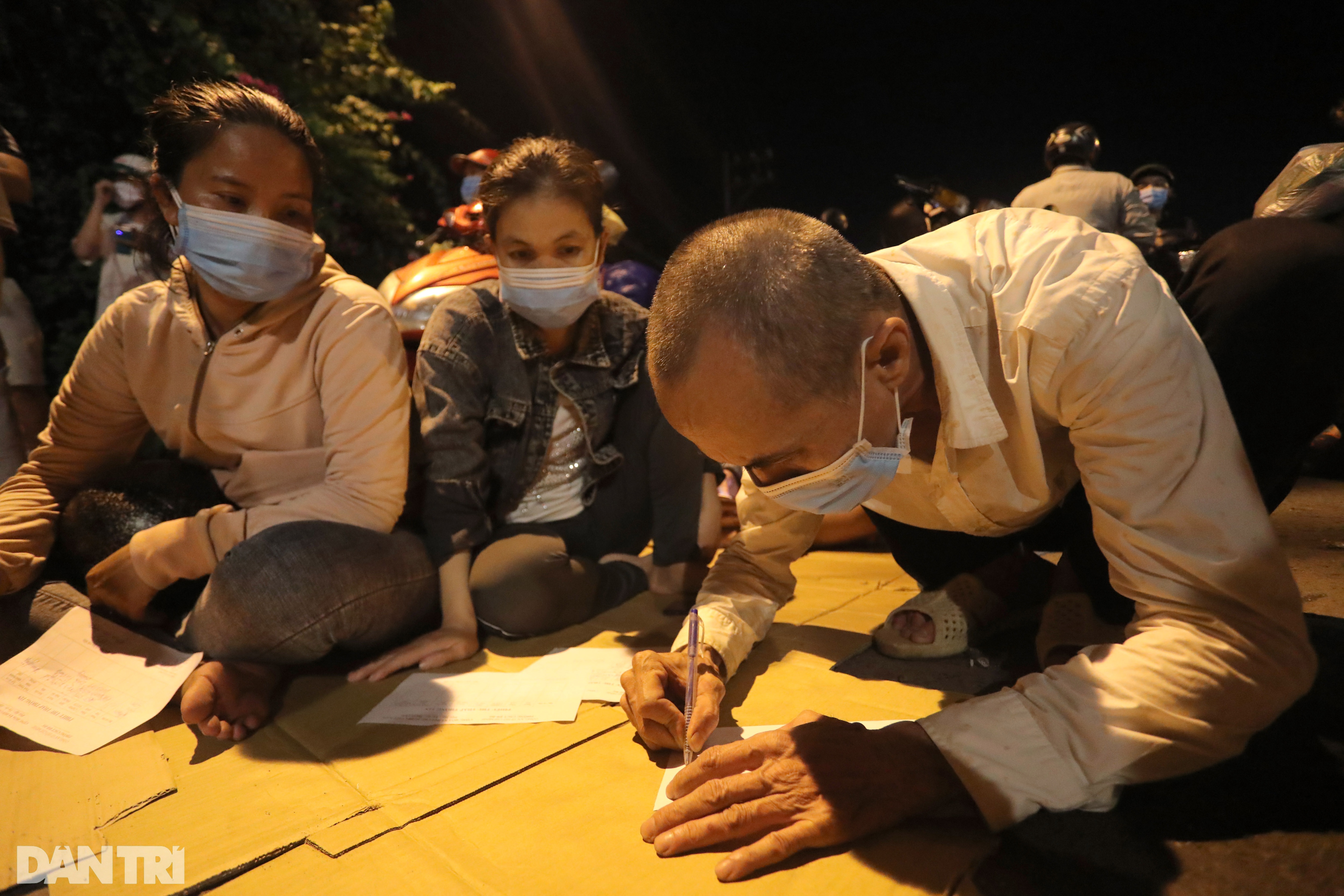 Cao Van Hay said that his family of five members wanted to return to their hometown in Long An Province. They travelled on three motorbikes and waited at a checkpoint on the National Road 1A in Binh Chanh District from 3 pm on Thursday. Hay said that he would wait at the checkpoint until he was allowed to leave the city and would not return to the city.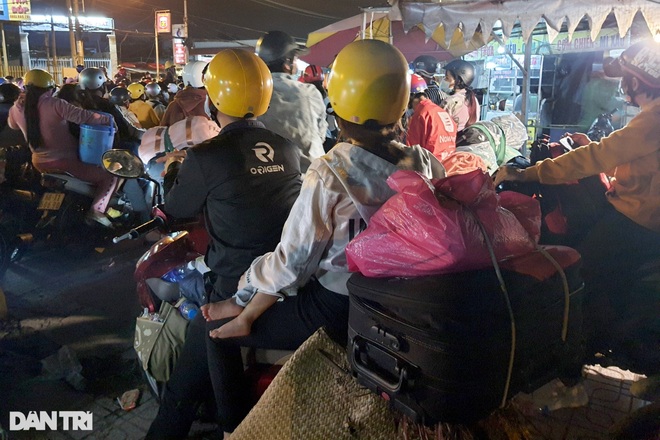 "We were disappointed when told that we could not go now," he said. "We've lost our jobs and have lived on donations for the past three months and now we don't have any money left to pay the rent. We've packed everything here to return to our hometown."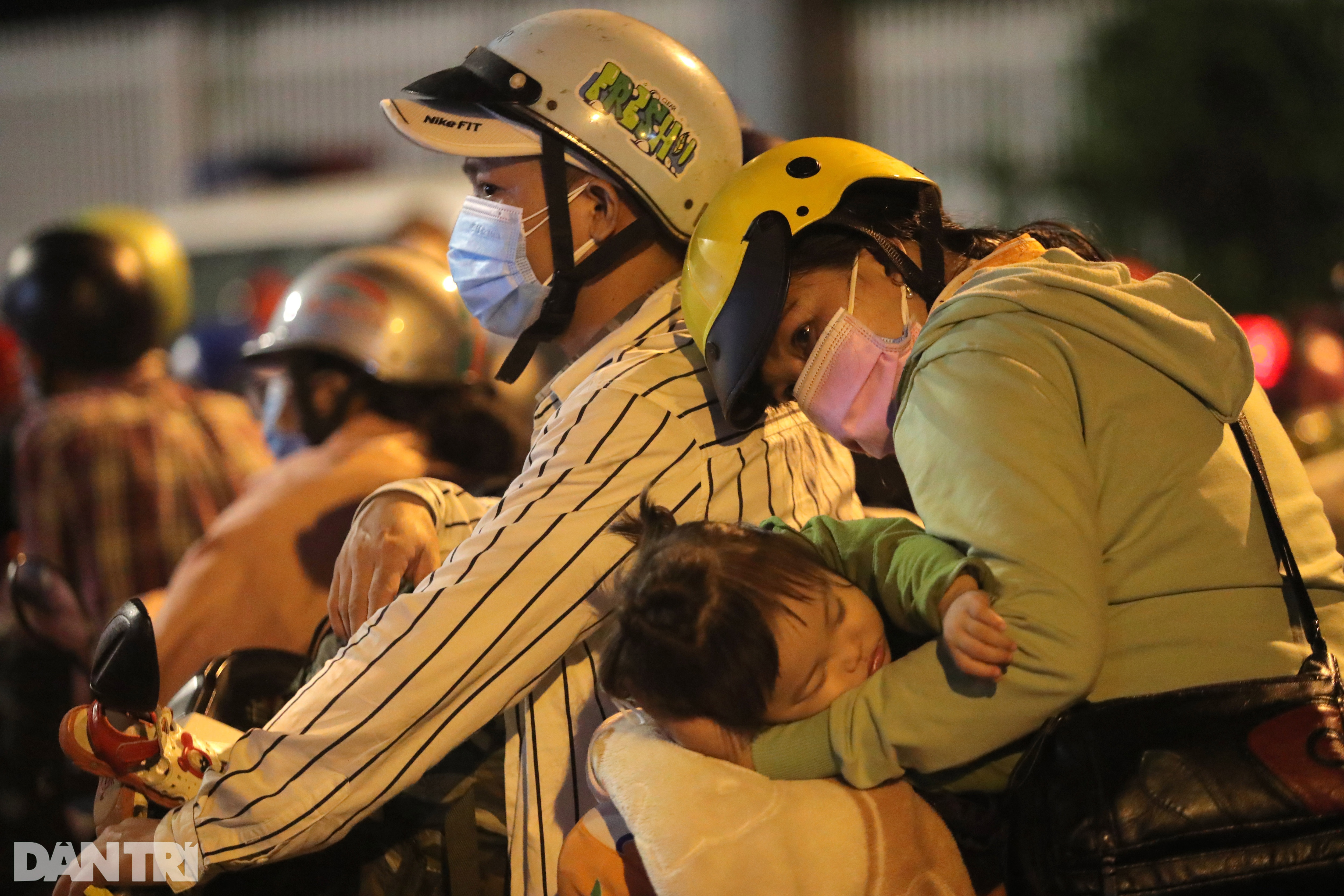 Pham Thuy Linh, 23, her husband and their small child wanted to return to her hometown in Can Tho Province.

"My husband and I left Can Tho for HCM City to work for a factory with modest income," Linh said. "Our factory has closed for four months for Covid-19 prevention and we've run out of savings. Now we can't afford living here anymore."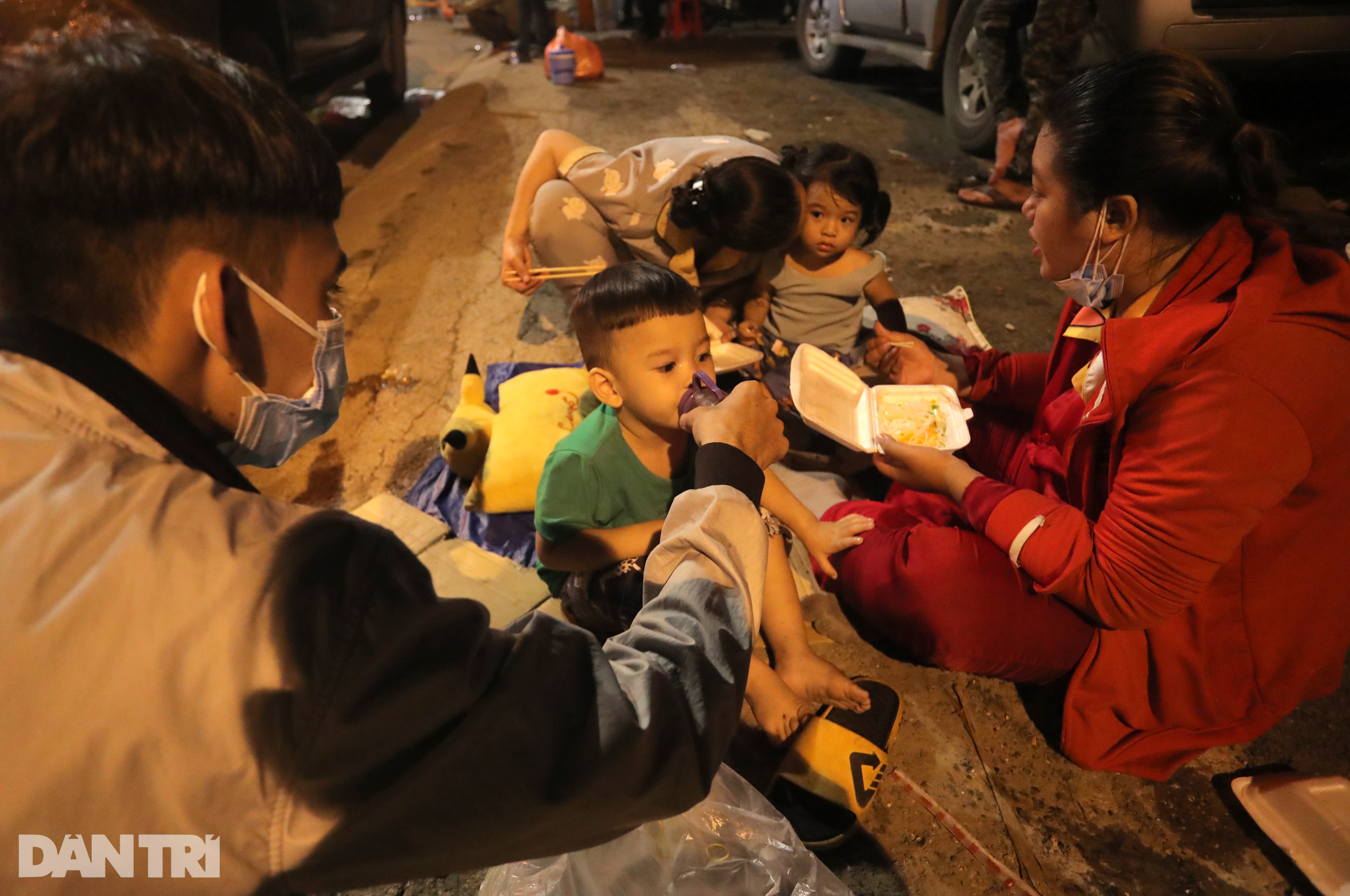 Many families with small children stayed overnight at the checkpoint to wait.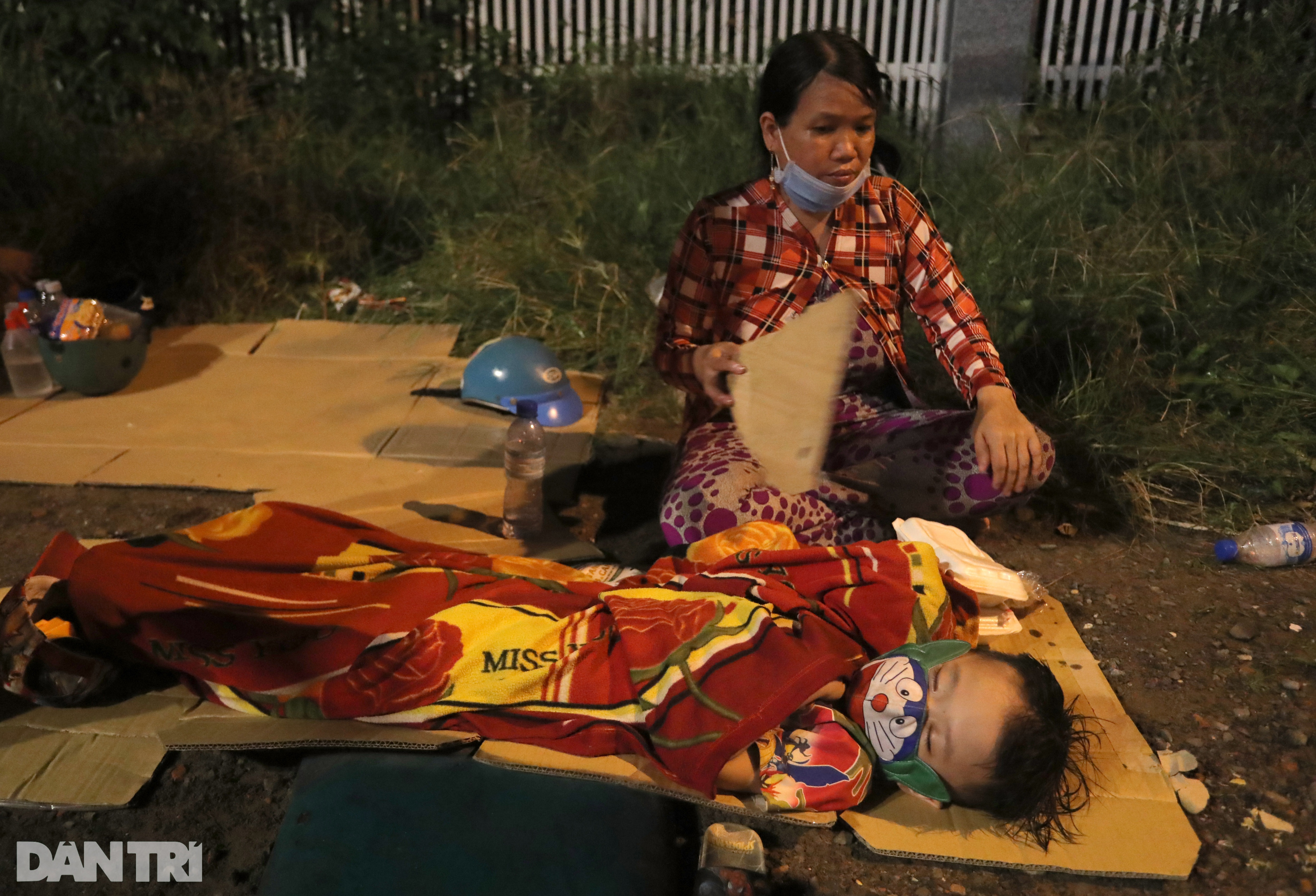 A woman laid out a piece of carton for her small son to sleep by the roadside.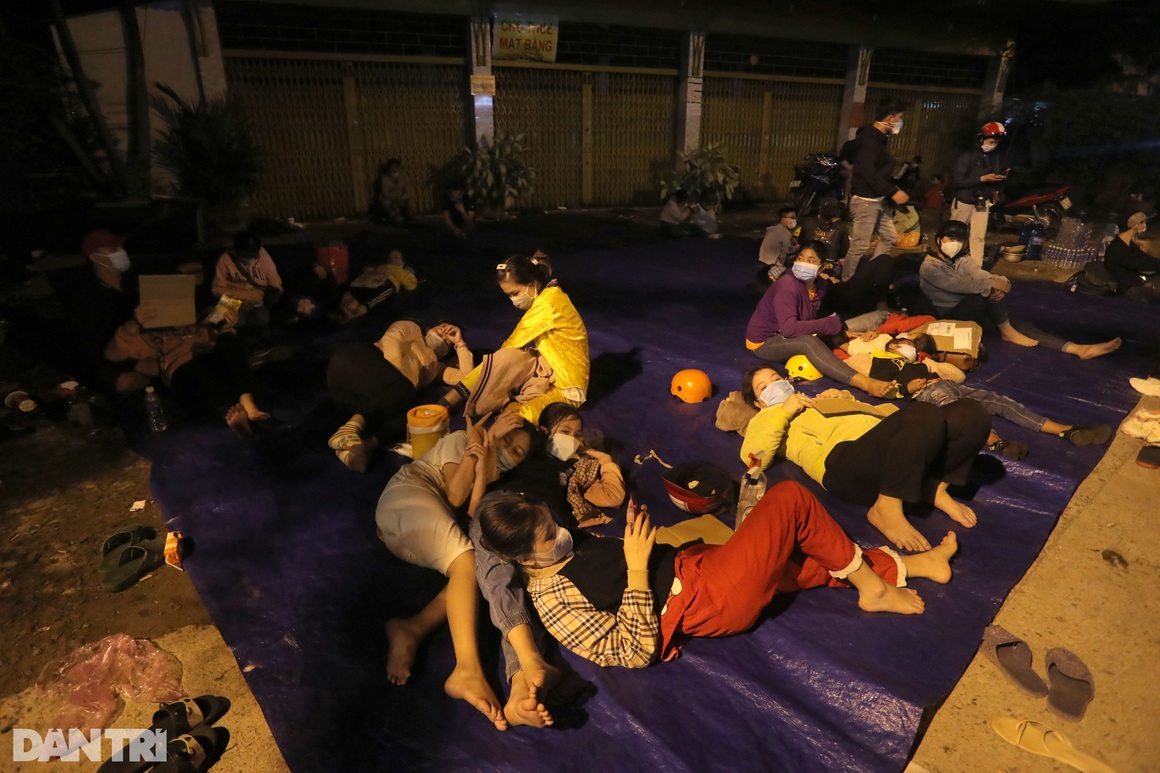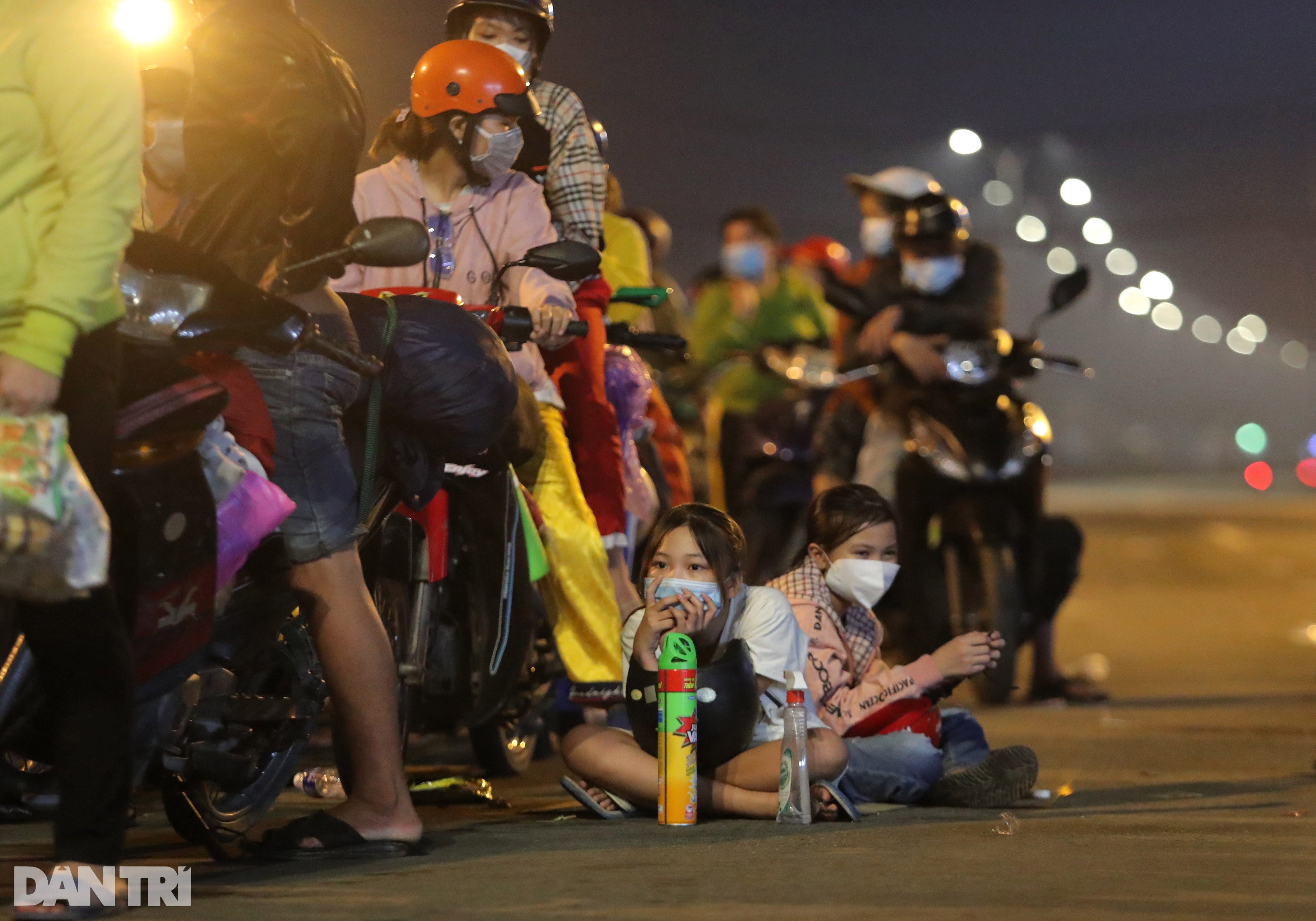 At 5am on October 1, many people were still waiting at the checkpoint hoping to leave the city.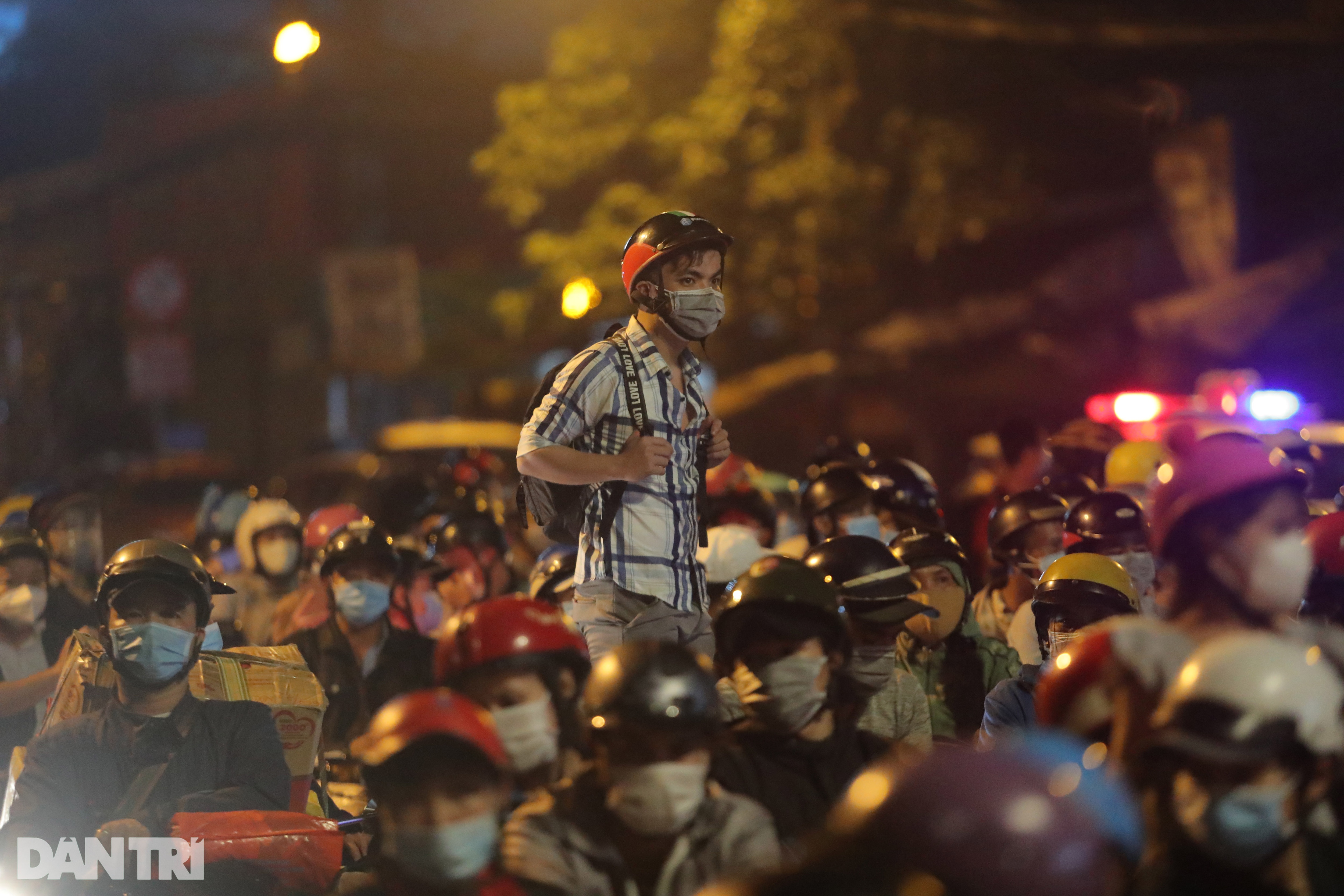 After failing to persuade the people, local authorities gathered lists of people and sent them to their hometown.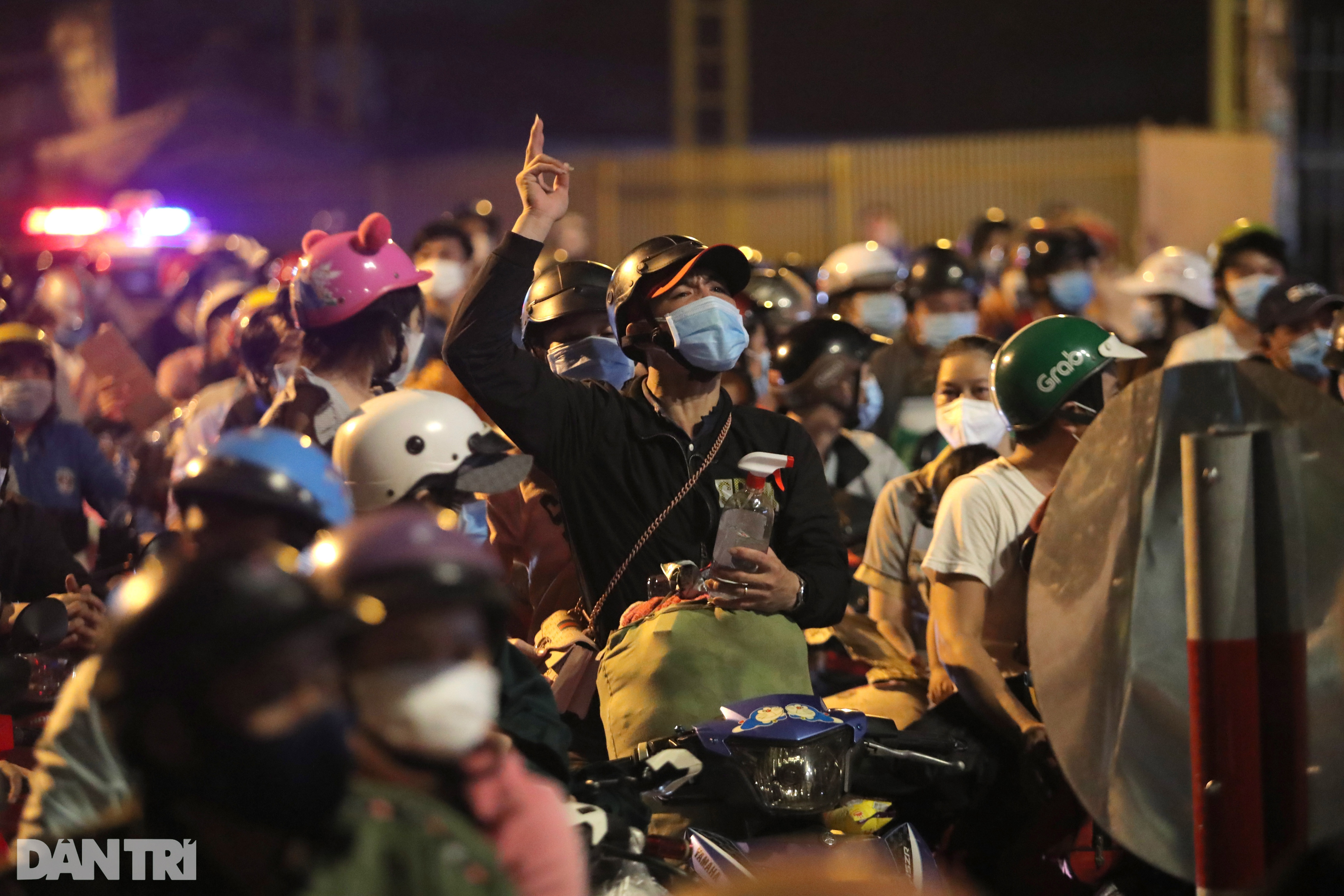 Speaking to Dantri/Dtinews on the afternoon of September 30, vice chairman of Long An Provincial People's Committee, Pham Tan Hoa said that they had been informed about the situation and would co-operate with some neighbouring localities to receive people from HCM City.