Breathtaking terraced rice fields of Mu Cang Chai
>> Sapa terraced fields among top 30 beautiful places globally
>> Vietnam to honour Sapa's terraced fields
>> Terraced fields are like a watercolour painting
>> In photos: the terraced fields in Y Ty
The terraced fields of Mu Cang Chai, Yen Bai Province, in late autumn seem to have been dyed a silky yellow, drawing visitors from all over.
Visitors are astonished at the beauty of the terraced rice fields of Mu Cang Chai
These terraced fields are sprawled over three communes: De Xu Phinh, Che Cu Nha and La Pan Tan. They cover over 330 hectares.
Locals there have created a very steps of terraced fields that hold a special attraction for tourist, especially after the rice becomes golden, in late September and early October.
As many as 90% of residents in Mu Cang Chai are H'mong. The terraced fields in La Pan Tan are regarded as the most beautiful in the area, thanks to the special terrain and fertile soil.
Photos taken from Mu Cang Chai: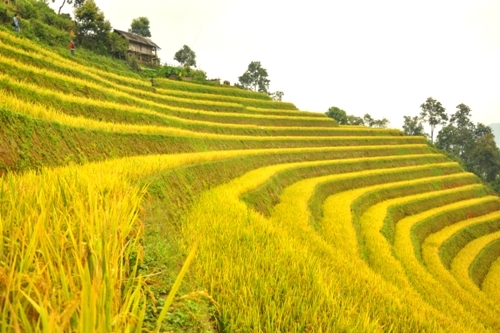 Yellow rice terraced fields are colourful and picturesque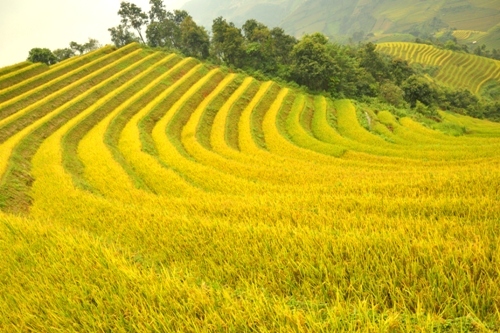 Terraced fields in La Pan Tan are regarded as the most beautiful in Vietnam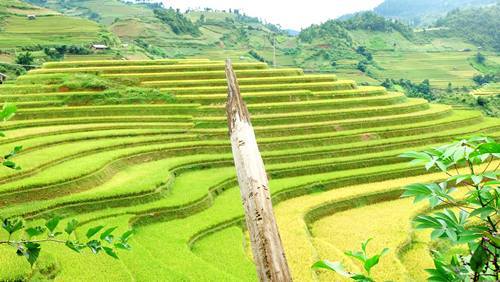 Endless stretch of terraced rice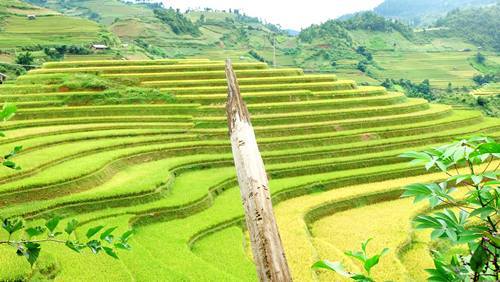 Residents also grow maize and other crops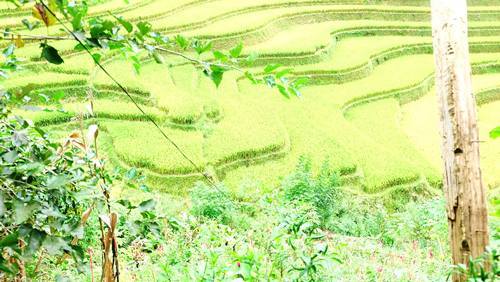 Late September and early October is an ideal time to see the area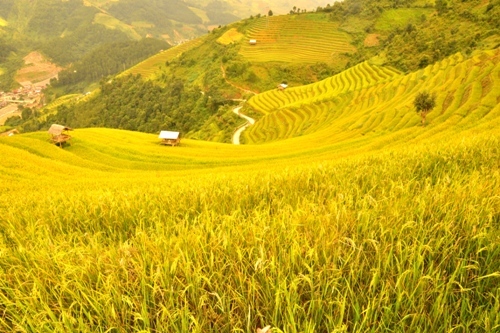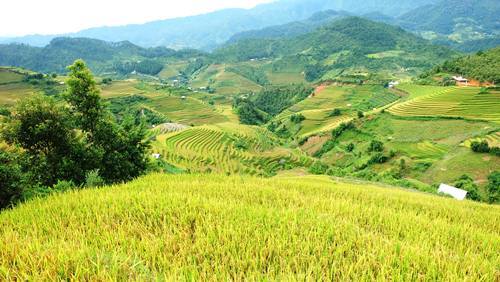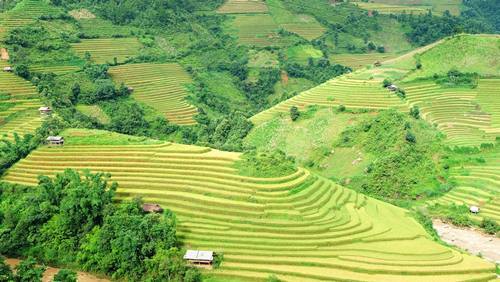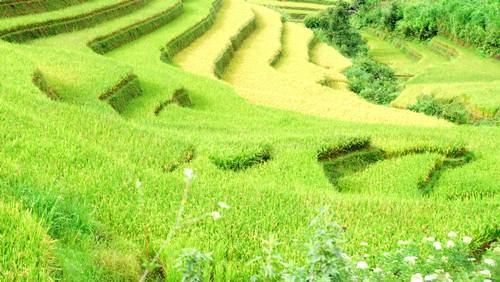 Luring landscape