Hoi An flooded streets become new tourism product
Despite the flooding season, the historical city of Hoi An is still attracting visitors as local people try to arrange good views of this flooding to entertain tourists.


Torrential rains and water release from some hydropower plant reservoirs have submerged many streets in the city over recent days.


All the streets surrounding the Hoai River including Bach Dang, Nguyen Phuc Chu, and Chua Cau, have been deeply submerged.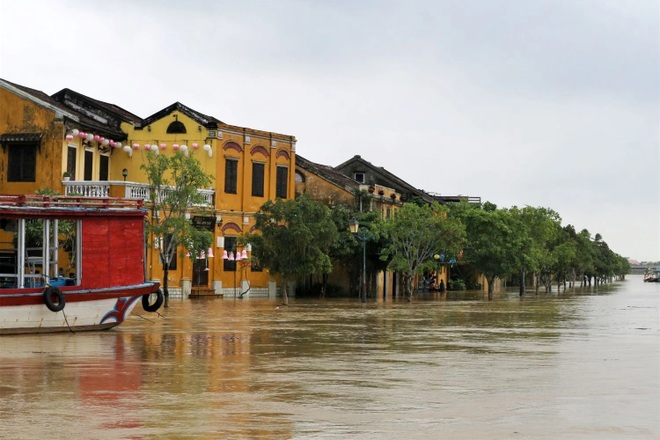 Bach Dang Street was over one metre under the water.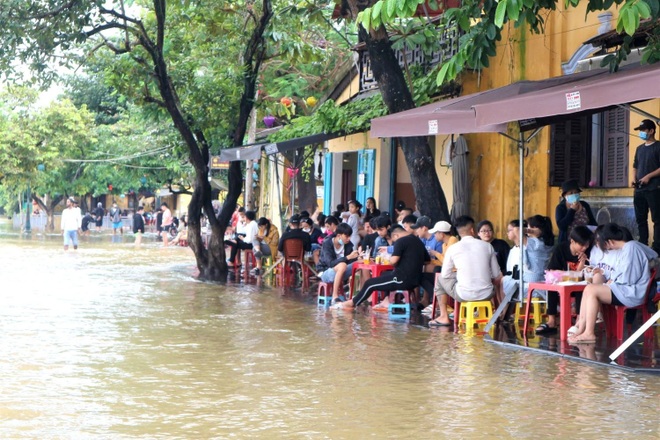 This is the third time the old town was flooded this month. Many cafes in the city have arranged views of the floods for visitors.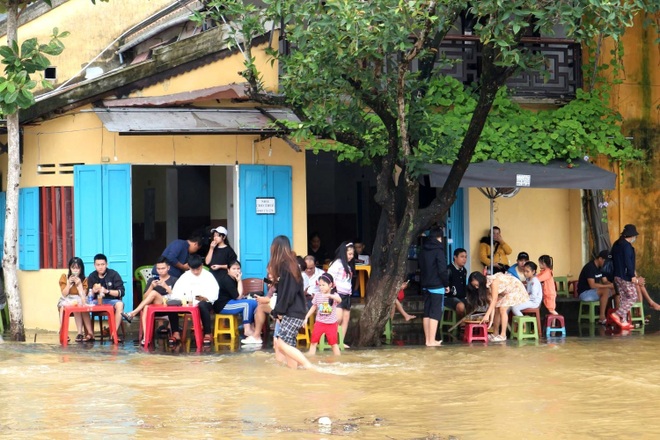 Tourists watch a flooded street at a cafe in Hoi An. Most of the visitors are young people who look for some surprising shots and take photos.


Le Thi Hoa, the owner of a cafe in Hoi An said that they used to close during the floods but after a long closure due to Covid-19, they are opening through the floods and are surprised to still receive lots of customers.


"It seems that after a long social distancing period for Covid-19 prevention, people are willing to go out in any weather," she said. "We're still serving many customers during the flooding and the flooded streets are even becoming something attractive to them."