Ma Pi Leng beauty captured before tourism explosion
Ma Pi Leng Pass is a national landscape site on Dong Van Karst Plateau in the northern mountainous province of Ha Giang. Ma Pi Leng is well-known for its rugged rocky terrain across Pai Lung and Pa Vi communes in Meo Vac District. The pass is between 1,200-1,400 metres above sea level and about 20km long, connecting Ha Giang City with Meo Vac District.

Along the pass are the homes of many ethnic minority groups including H'Mong, Lo Lo, Pu Peo, and Dao. The ethnic people often beautify their teeth in gold. Nho Que River in the deep ravines is another famous destination for travellers. It is about 46km long and runs into Gam River in Cao Bang District.

Nowadays, various kiosks and stalls have been set up along the pass and companies opened many boating and sightseeing services on the Nho Que River. Five hydropower plants have been built along Nho Que River.

From the pass, travellers can also see Tu San Canyon which is 700-900 metres deep and is considered the deepest canyon in Southeast Asia. However, two years ago, a hotel and bar were illegally built on Ma Pi Leng Pass as a check-in point, spoiling the view of the canyon.


Some photos of Ma Pi Leng taken in 2009 and 2010 before tourism exploded in the area:
H'mong people drink wine together during a market session
A H'mong child on Ma Pi Leng Pass
Looking up to Ma Pi Leng Pass from Nho Que River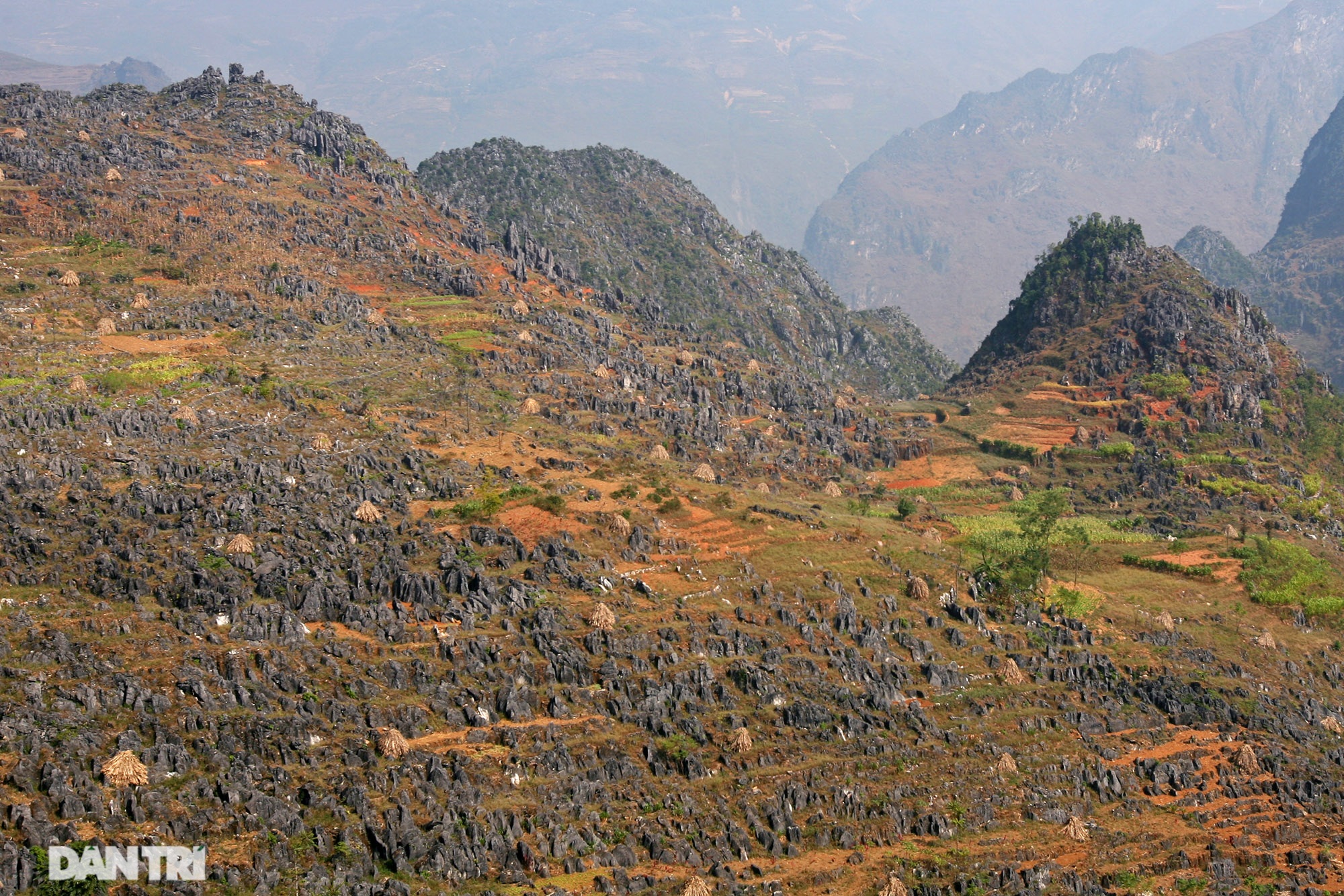 The rocky mountainside in Pai Lung Commune