Hanoians busy pruning peach leaves before Tet
These days, people in Hanoi's Nhat Tan Village are busy trimming leaves for peach trees to prepare for the coming Lunar New Year, or Tet.
According to local residents, plucking leaves is among the most important stages, as it decides the profit level for the plantation of this kind of tree.
It is also essential to choose the right time to trim leaves, as this accounts for 70% of the peach blossoming success.
Do Hong Yen, owner of a peach tree garden in Nhat Tan, said that this year, the time to carry out pruning depends on the different kinds of peach trees.
Plucking leaves for the red peach tree, which has a shorter development time, is often between the 5th and 10th of the 10th lunar month, earlier than for other kinds of peach trees.
Meanwhile, pruning leaves for older and weaker peach trees is usually done later than the pruning for stronger trees, Hong added.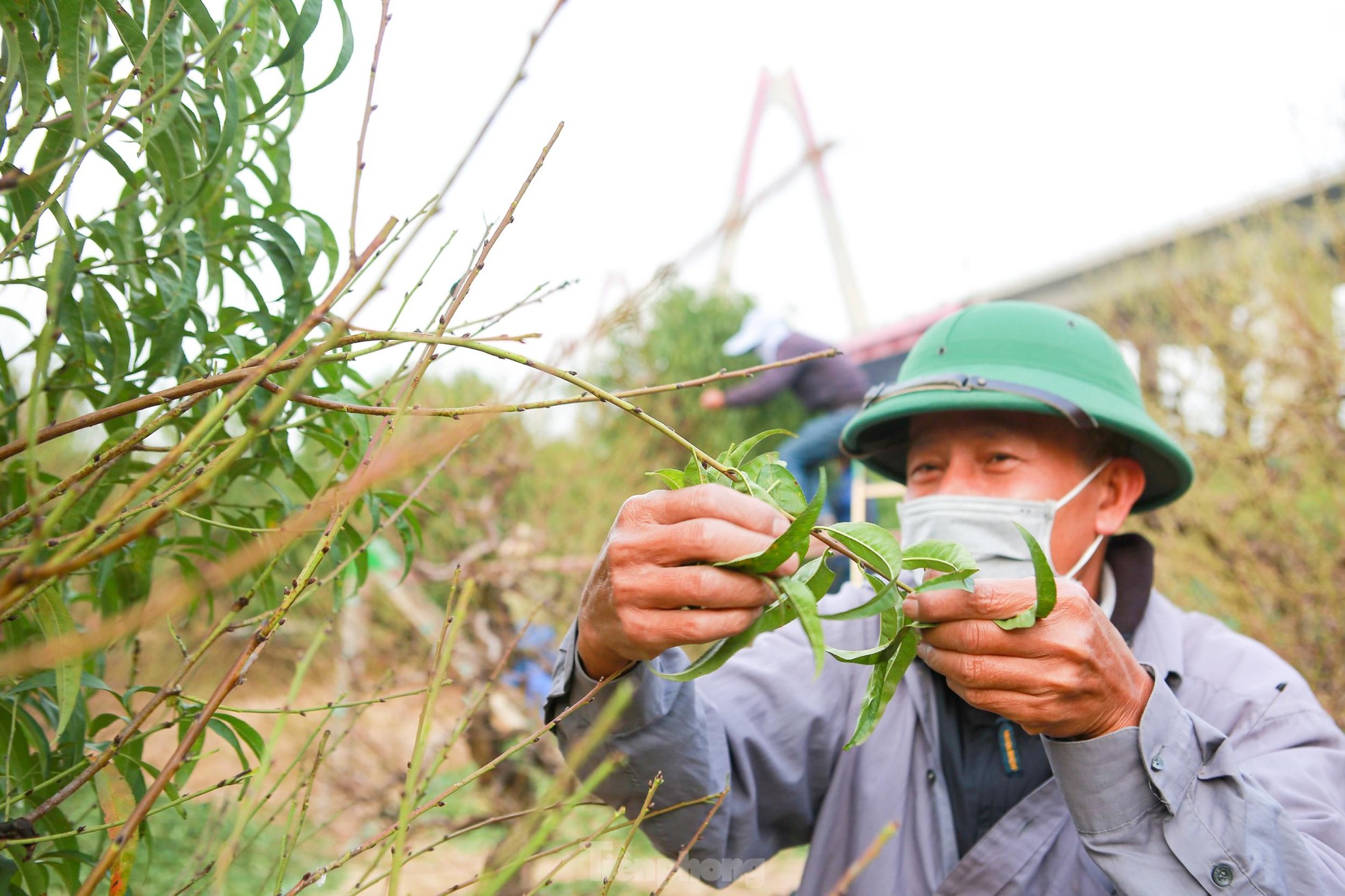 Many peach tree gardens hire workers to do pruning at the rate of VND 350–400,000 (USD 14.58–16.66) per day.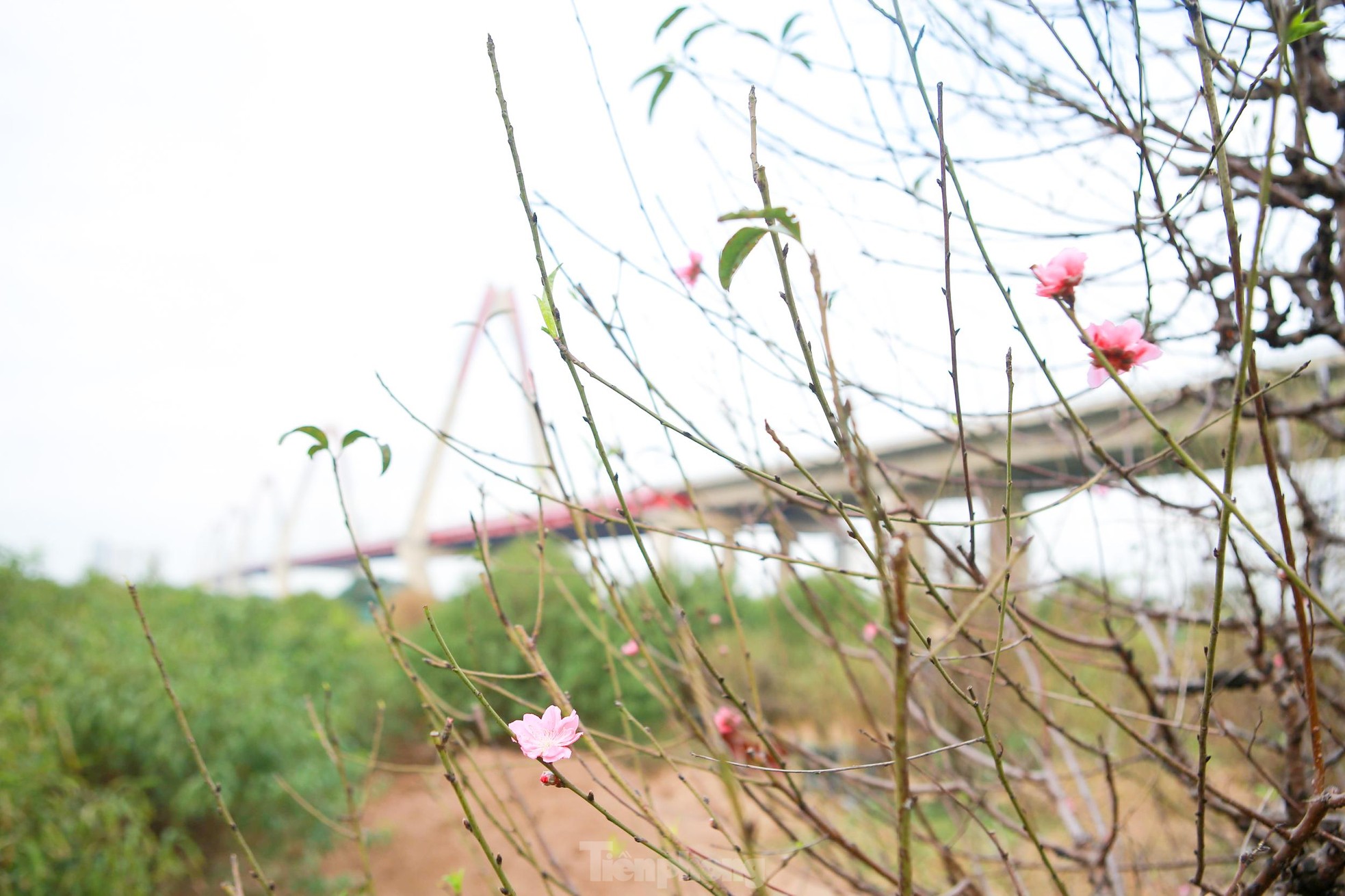 Some peach trees in Nhat Tan have started blossoming.