Hanoi's peach blossom-growers busy ahead of Tet
Hanoi's peach-growing area at Nhat Tan Ward is busy as the Tet Lunar New Year nears.
Many people are flocking to Nhat Tan to buy peach blossoms and take photos.
The prices depend on the different kinds and shapes of peach blossoms.
Pham Thi Huyen, owner of a peach garden in Nhat Tan, said that "Over the past week, the weather has been quite favourable, prompting the peach trees to bloom. We're harvesting peach blossoms.The number of customers has been on the rise. Nice peach blossom branches are sold between VND700,000 and VND1 million each.
Pham Thi Trang from Nam Tu Liem District said that over the past five years, she has come to Nhat Tan to buy peach blossoms for Tet.

"This year, I bought a peach blossom branch in Nhat Tan at VND400,000 (USD16), which is quite reasonable," Trang added.

Small peach blossom branches are priced at VND70,000-150,000 each. The bustling atmosphere is also replicated at Tu Lien kumquat village.

Tran Thi Thu, the owner of a local kumquat garden, said that this year, she has prioritised small-sized kumquat pots which can be hung on the wall.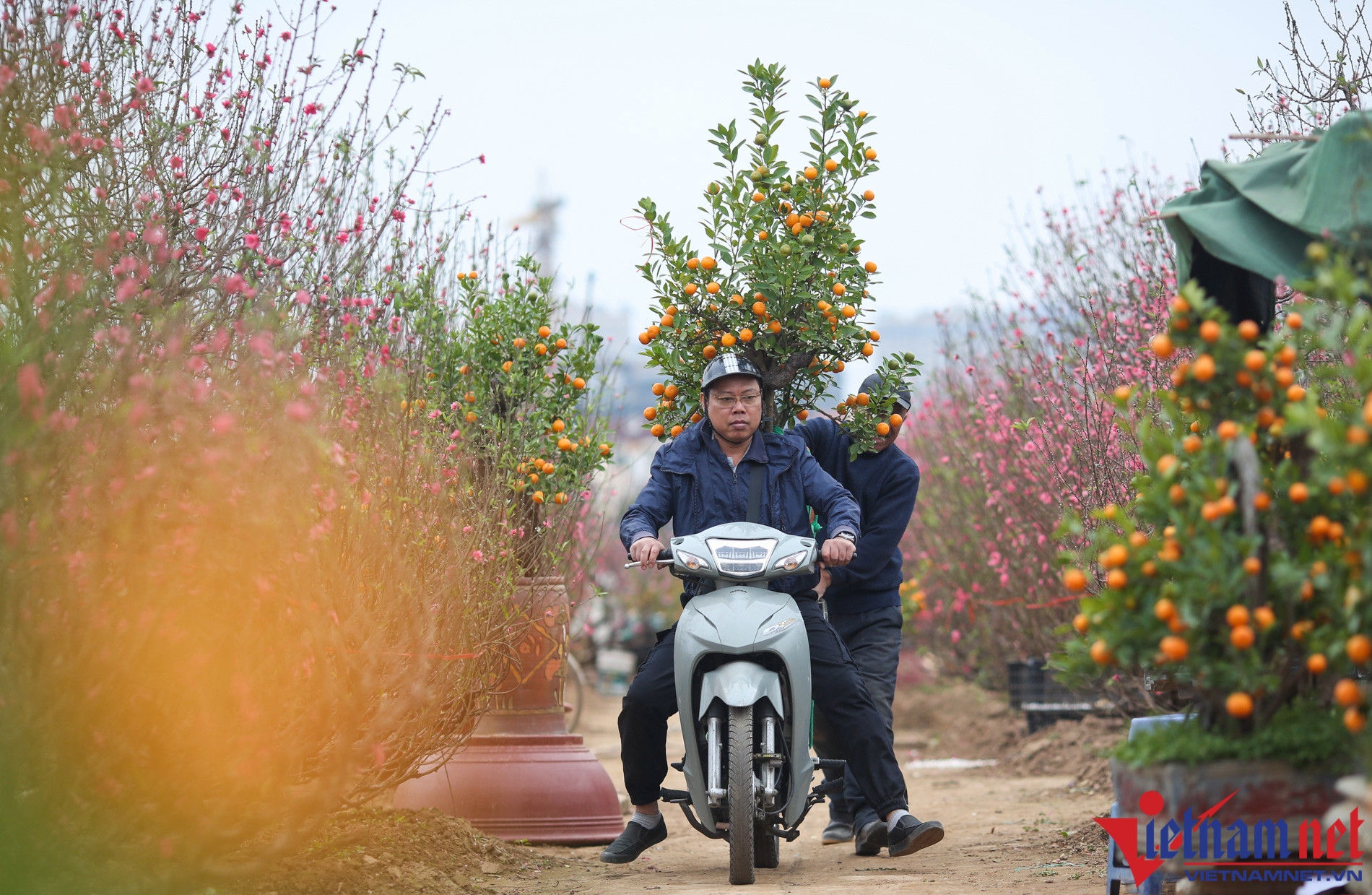 Small kumquat pots are priced at VND1 million each. Bigger ones are sold at VND500,000-10 million each.