Fish and clams die en mass in Kien Giang
Tonnes of fish, clams and shrimps have died in Kien Giang Province and caused more pollution.
Nguyen Van Tam, head of the provincial Department of Agriculture and Rural Development, said he had directed the Department of Fisheries and Agricultural Extension Centre to examine the scene and collect samples for tests.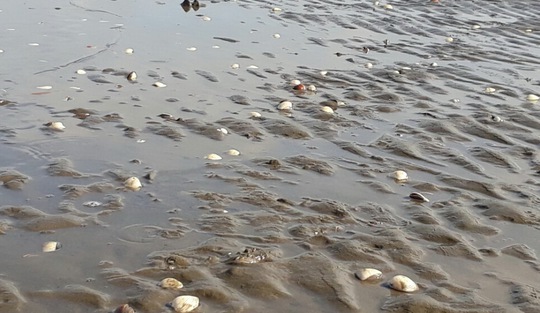 Fish and clams die en mass
From May 7, dead fish have been found at various places in Duong Hoa Commune, leaving dead fish for nearly 10km of the coast. Clams have also died. A local in Mui Dua Hamlet, Duong Hoa Commune said this is the first time they had seen so many dead fish. They quickly reported the incident to the authorities and were too scared to try eating or selling the dead fish.
Ong Vinh Kim, head of Thuan Yen Commune Clam Co-operative, said 50 tonnes of clams in their farms had died in three days. A kilo of clam worth about VND25,000 (USD1.10). He speculated that waste water discharged from local shrimp farms may have polluted the water.
Nguyen Dinh Xuyen, head of the provincial Department of Animal Husbandry and Veterinary, said the water was from the sewer in Kien Luong District. The polluted water may have spread along the coast.