Ma River encroached by workshop embankment
An embankment project in Quan Hoa District, Thanh Hoa Province, is encroaching upon the Ma River.

The embankment in Quan Hoa District
According to the local people, Hop Phat Co-operative has filled up a part of Ma River to build an embankment for a workshop by the river. Hop Phat Co-operative was given 5,000 square metres near Na Sai Bridge in 2004. However, the flood last September destroyed their equipment.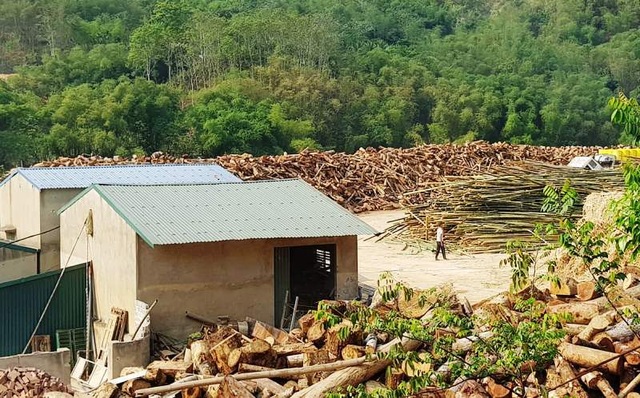 The embankment belongs to Hop Phat Cooperative


Since late 2018 to early 2019, Hop Phat Co-operative has filled up a part of Ma River to build the embankment. Many people have questioned why such a large project near Quan Hoa District's centre remained unnoticed by the authorities. A large amount of excessive gravel and dirt also fell into the river.

Le Van Chinh, chairman of Hop Phat Co-operative, admitted that they didn't have written approval from the authorities. However, since they had been badly affected by the flood, they had to build the embankment as quickly as possible.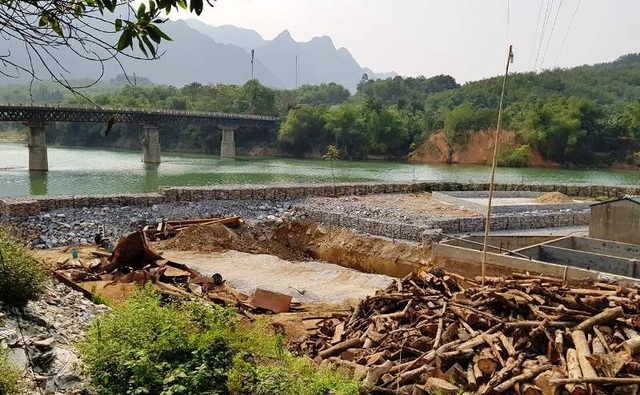 The embankment built to protect the workshop
Officials from several agencies have surveyed the site and gave them warnings but didn't issue any official documents that ask them to remove the embankment.

Truong Nho Tu, chairman of Quan Hoa District, said that the co-operative had no intention of encroaching the river, they were only trying to protect their workshop. However, he admitted that they hadn't allowed the co-operative to build the embankment.

Pham Ba Diem, party secretary of Quan Hoa, said Ma River was encroached but not much. If an investigation was carried out and it was concluded that Hop Phat Co-operative had violated the laws then violators must be dealt with. Diem went on to say that the case is being investigated.