Illegal dumping threatens Red River
Rampant dumping is threatening the environment in the Red River in Hanoi while local authorities have failed to curb the problems.
Construction waste dumped at the Red River bank in Tay Ho District


Over the past few months, residents in Nhat Tan Ward, Tay Ho District have complained about the dumping of a large amount of construction waste into the Red River.

A resident, Nguyen Van Binh told the Lao Dong Newspaper that they have seen long lines of trucks carrying construction waste being dumped on the river banks days and nights.

"When we came to prevent the trucks, they operated at nights only," Binh said. "We reported the situation to local authorities but no one came to stop them. And the waste piles have gone up to four or five metres high along the river bank.

According to Binh, the waste is dumped on their farmland along the river bank. And a large amount of waste is even filling up the river, affecting the flow, which threatens the lives of local residents during flood season.

"We also have to live with polluted air coming from domestic waste dumps while worrying about our land and water being polluted," Binh added.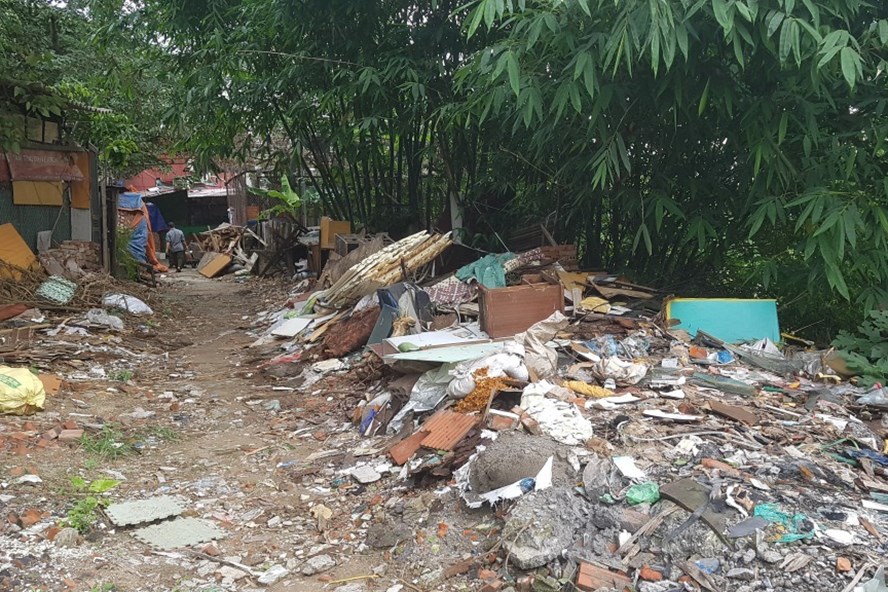 Photo by Lao Dong
Another resident, Hoa Thi Kieu in Lane 138, Tan Ap Street in Phuc Xa Ward also complained that the water at her area is contaminated during the rain, while they are having to breathe polluted air every day.
"We want local authorities to take action and clear all the dumps here," she said.

When being asked about the problem, vice chairman of Nhat Tan Ward's People's Committee, Dang Huu Tien told local media that they didn't have enough staff to deal with the issue.

"We've set up barriers and cameras to prevent and watch out for the illegal dumping activities but these have not helped much," Tien explained, adding that they will asked for support from environment police to solve the problems.

Hanoi chairman Nguyen Duc Chung has also asked leaders of Ba Dinh and Tay Ho districts to immediately curb the problems and restore the river bank, and consider strict punishment to leaders of Phuc Xa and Yen Phu wards for failing to deal with the violations.