More rubbish seen on streets as people clean homes for Tet in Hanoi
The amount of rubbish is increasing in Hanoi ahead of the Tet holiday as local families tidy up their houses.
Domestic waste piled up on many streets in Hanoi around the Tet festival.

It isn't an unfamiliar scene when domestic waste piled up on many streets in Hanoi around the Tet festival.
On January 20 which was six days ahead of the festival, environment workers were busy collect rubbish on some streets including Dong Tac, Pham Ngoc Thach, Phuong Mai and Thai Ha. All the dustbins were full while rubbish was piled up along the pavements. Abandoned furniture, construction waste, and lots of broken items were thrown out to the streets.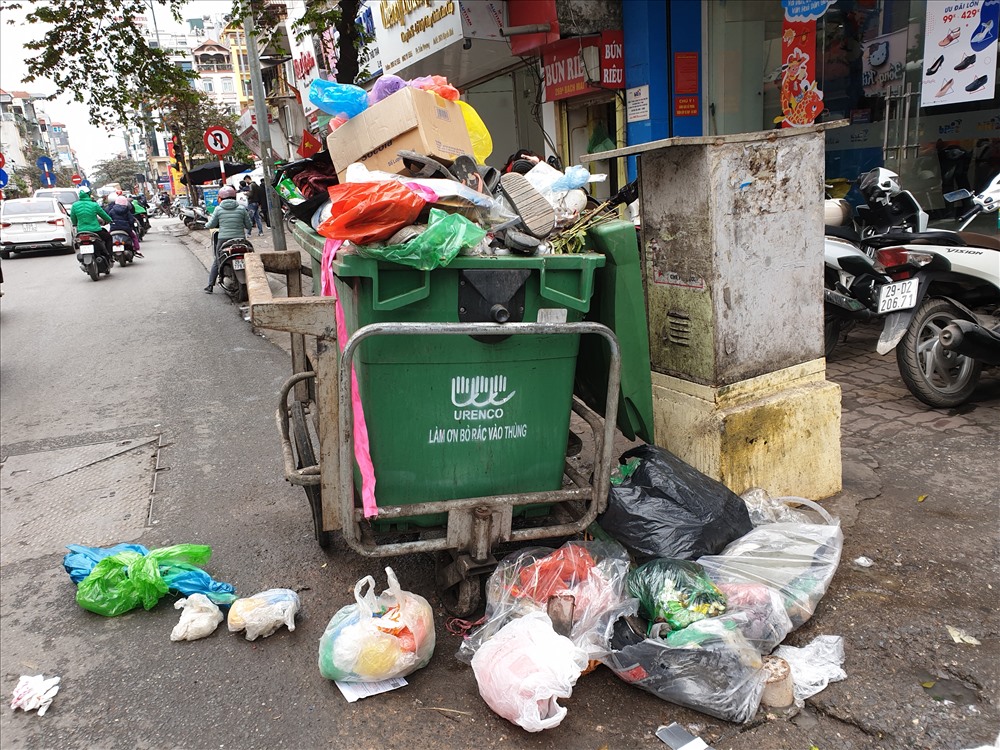 A worker of the Hanoi Urban Environment Company (URENCO), Le Thi Huong, said that they were always frightened of work when Tet comes.

"Our workload during Tet usually increases three to four times compared to normal days," she said. "It takes us lots of time to deal with bonsai, blankets and furniture."

Director of URENCO, Nguyen Huu Tien, said that they often see an increase of from 20% up to 100% in the amount of rubbish collected during Tet Festival.

"Many families throw away old furniture when tidying up their homes for Tet Festival. We have had to increase shifts to deal with the rising amount of rubbish.

Trieu Tuan Duc, director of Nam Son Waste Treatment Company which deals with waste from Hanoi, said that they are getting 5,600 tonnes of rubbish a day in recent days compared to the average of between 4,900-5,000 tonnes on normal days.

"The amount of rubbish discharged on the New Year's Eve is estimated to increase up to 7,500 tonnes," Duc said. "We have to work through Tet."