Households suffer plague of flies from dumpsite pollution
Local people at Bac Kan Province's Cho Don District are complaining about serious pollution caused by a dumping site including swarming flies.

Sticky traps are full of flies
In the past two months, Hoang Thi Phuong's family in Tan Village, Bang Lung Town has to find ways to cope with the flies which are everywhere in local houses.

"I don't know what to do. I'm most worried about the children. I only use the sticky traps because chemical spray may poison our food," she said.

Nearly 60 households are in the same situation. Hoang Luong Trieu, party secretary in Tan Village said the swarms of flies appeared before the Tet holiday because of the nearby dumping site. The employees that operate the incinerators had stopped going to work since before Tet but rubbish is still being dumped there, causing the pollution.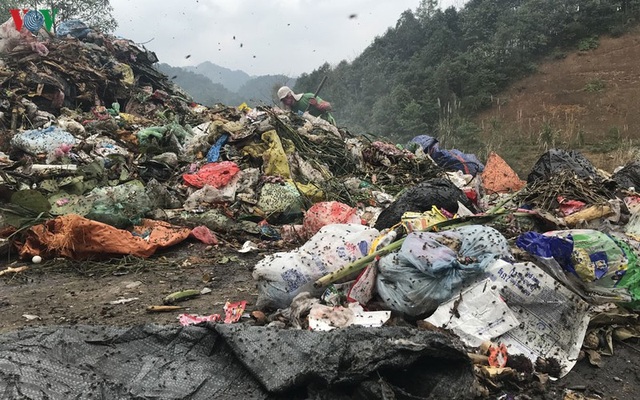 The dumping site in Bac Kan

"The sticky traps are full of flies after five minutes. I have used 15-20 sticky pads a day," Trieu said.

The local people have filed complaints to Cho Don District People's Committee many times but no solution has been issued. Phung Van Ty, another villager, said the flies appeared because of the dumping site. Whenever his family have meals, they have to sit inside a screen or curtain.

The villagers hope the problem will be dealt with soon to ensure the health of everyone, especially when the weather is getting warmer and more humid.