Two die, one injured in heavy Ha Giang rains
Many areas in the northern mountainous province of Ha Giang City have been deeply submerged by heavy rains on Tuesday morning.
A street in Ha Giang Province is flooded in a heavy rain on July 21.

Head of the Ha Giang Provincial People's Committee's Office, Nguyen Manh Thang, told Dantri/DTiNews this morning that heavy rains that lasted from Monday evening to early Tuesday morning have submerged most of the roads in the area and caused landslides on some national roads in Vi Xuyen District, which is blocking traffic.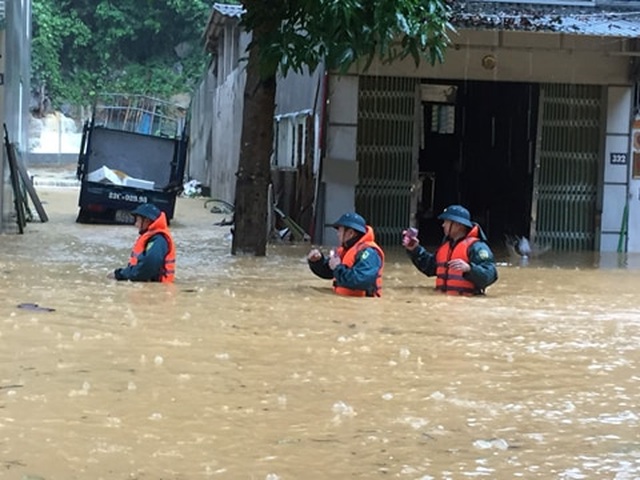 "We are checking on the flooded areas," the official said. "Some areas have been isolated due to landslides. Two cars have been swept away to the Lo River. Authorities in Ha Giang City and some affected districts are gathering reports on the damage."
Thang said that this is the most serious flood recorded in Ha Giang City so far.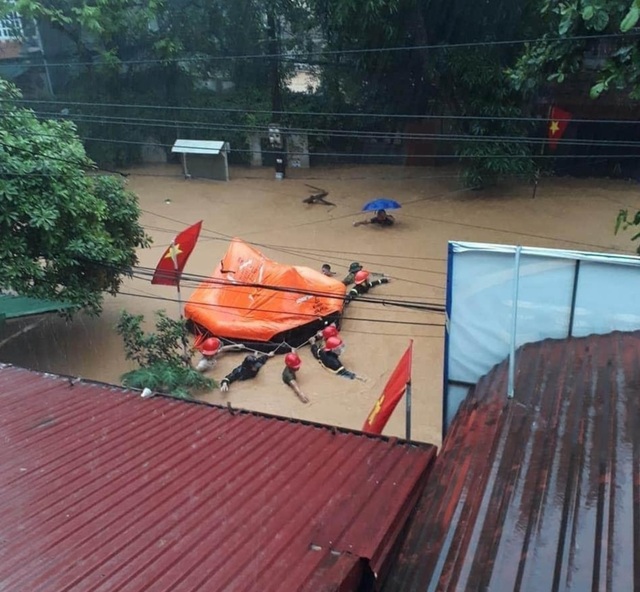 The Ha Giang Provincial National Steering Committee for Natural Disaster Prevention and Control and the National Committee for Disaster Response, Search and Rescue reported that the rainwater level measured at 7 am on July 21 in Ha Giang City was 220 mm, Vi Xuyen District 286 mm. Some areas in Ha Giang City were 1.2 metres under the water.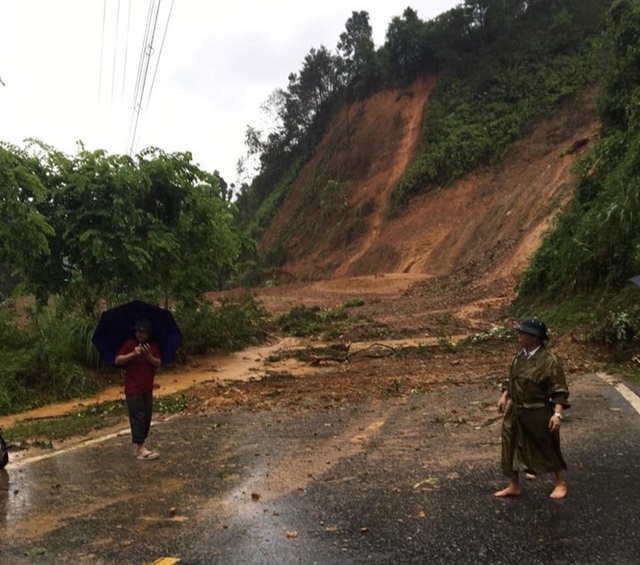 A road is block by landslides.

"Two people have been killed and one other injured in the flood in Hoang Su Phi District," the report said. "Many houses in Ha Giang City and Bac Me District have been deeply submerged."