Hail damages dozens of houses in Nghe An
Dozens of houses have been badly damaged by hail and whirlwinds that struck some mountainous districts in the central province of Nghe An on Tuesday afternoon.

A house is damaged in the hail storm

According to a report from local authorities, hail and whirlwinds swept through some districts of Que Phong, Tuong Duong, and Quy Chau at 4.30 pm on March 21 for some 30 minutes, damaging over 20 houses in the area. Hailstones with diameters between 1-2 cm were found.
Head of Que Phong District's Department of Agriculture and Rural Development, Phan Trong Dung, told the media on Tuesday evening that many houses and plants had been damaged during the hail storm.

"We're gathering reports on the damage caused to provide support to local people," he said. "Luckily there were no human fatalities."


The same incident also occurred in Nghe An's Ky Son District, and Son La Provinces on March 18 but no damages were reported.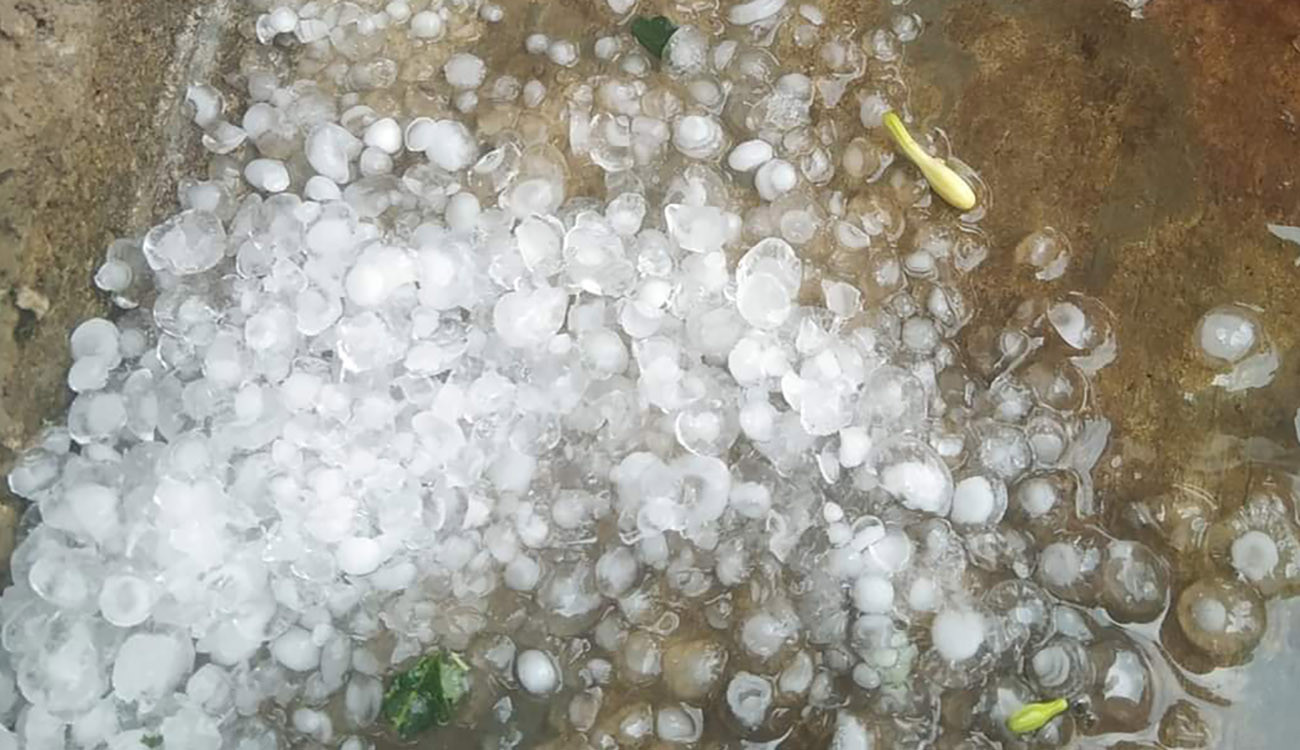 Local people in the north and northern central regions have been warned about hail storms and whirlwinds during the period between spring to summer.