Needy people ensured warm Tet holiday
Deputy Minister Nguyễn Trọng Đàm on Thursday said 67,000 tonnes of rice had been provided for people affected by saltwater intrusion and marine environmental incident in the central region.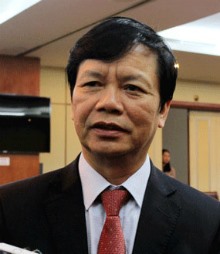 Deputy Minister Nguyễn Trọng Đàm

He revealed that 40 provinces had submitted Tet preparation plans for needy people, noting that natural disasters, including long-lasting floods, harmed agricultural production, especially in the central and Central Highlands regions.

He also said in November 2016, the Ministry of Labour, Invalids and Social Affairs directed localities to use local budgets to support needy households during Tet.

Nearly VNĐ431 billion (US$19 million) will be used to assist people with significant contributions to the national revolutionary cause.

The Vietnam General Confederation of Labour will encourage businesses to give Tet bonus to workers and facilitate their travelling, Dam said.

The Vietnam Fatherland Front (VFF) Central Committee will present more than 6,000 gift packages worth VNĐ3.5 billion (US$154,000) to support poor families and centres taking care of orphans and the disabled.

4,500 gifts worth nearly VNĐ2.3 billion ($101,000) will also be presented to impoverished families in the northern, central, southwestern and Central Highlands regions.