USD302,400 raised for children with heart diseases
The 7th annual Scar of Life event has raised a fund of USD302,400 for poor children with congenital heart disease in Vietnam.

Actress Ngo Thanh Van (middle) announced the total money raised at the 7th Scar of Life event in HCM City on May 25.
The entertainment and charity event, which was held on May 25 in Ho Chi Minh City by actress Ngo Thanh Van attracted the participation of many sponsors, artists, and business people.

The main activity of the night was the auction of a Buddha statue which Ngo Thanh Van was given by a renowned Buddhist teacher, His Eminence Shyalpa Tenzin Rinpoche during her trip to Nepal in early May. The statue was auctioned for USD174,400.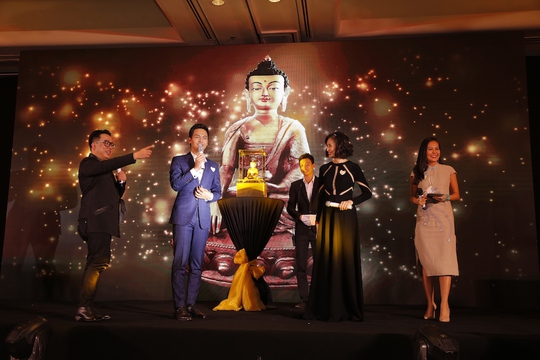 USD302,400 was raised on the night, which will be enough to cover heart surgery for 252 more children, raising the total number of children saved to 1,500 over the past seven years.