Mother desperate in search for help for ill children
A 68-year-old mother in Bac Giang Province is calling for financial support to help treat her daughter and son who both have mental problems.

Ngo Ngoc Nam
"They are one of the most difficult cases in our area. Ngo Ngoc Nam's husband died after a stroke. Nam's health is weak. She struggled a lot to raise the children who are both mentally ill. She once asked for leftover clothes to tie around the house for fear that her son and daughter might hurt themselves," said Nguyen Ngoc Hoa, head of Xuan Bieu Village.

Nam's daughter, Nguyen Thi Bich Hanh, showed signs of being mentally-ill since birth and her mind has been stunted since. When Nam had the second child, Nguyen Hung Cuong, she was happy because he was healthy. However, he was severely injured after a traffic accident.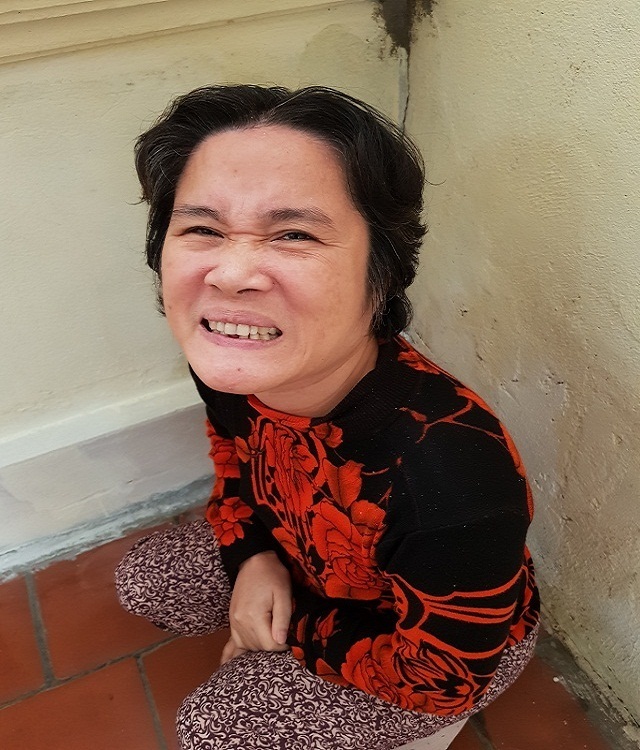 Nam's daughter Nguyen Thi Bich Hanh

Nam borrowed from everywhere to save him and Cuong survived but he also suffers from mental problems. When Cuong has a fit, he will bang his head onto anything and attack other people.

"That day, he had just called us, saying that he got his wages for extra shifts. He loves our family but he's so unfortunate. He has been ill for 13 years," Nam said.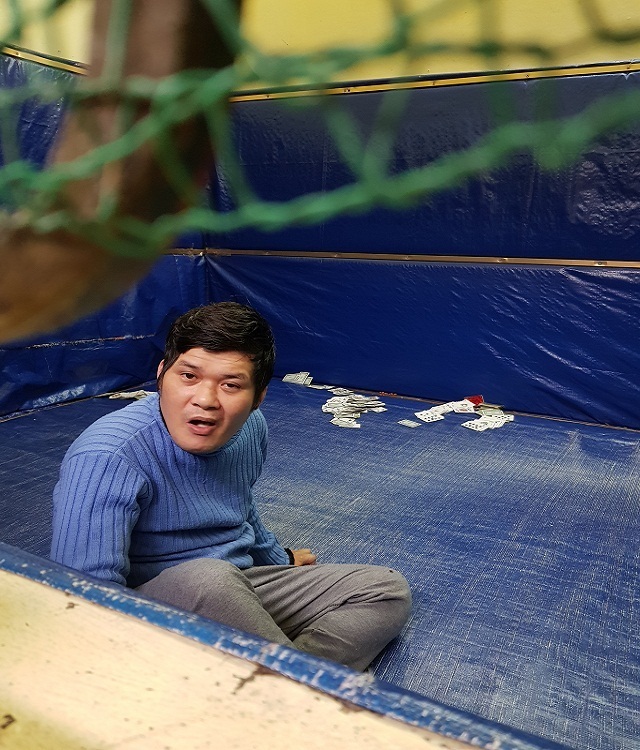 Cuong was injured after a traffic accident
Meanwhile, Nam has heart valve disease and high blood pressure but she doesn't have any money or anyone to depend on to seek treatment at hospital.

"If I die then who'll feed my children?" she said.

If you can help them please donate through:
1. Code 3217: Ngo Thi Nam from Tu Hamlet, Xuan Bieu Village, Xuan Cam Commune, Hiep Hoa District, Bac Giang Province.

Tel: 039 229 6412

2. Dantri/DTiNews's Compassionate Hearts Charity Fund

No. 2/48 Giang Vo Str., Dong Da Dist., Hanoi
Tel: 04. 3. 7366.491/ Fax: 04. 3. 7366.490
Email:quynhanai@dantri.com.vn

* Vietnam Dong Account information at Vietcombank:

Account holder: Bao Khuyen hoc & Dan tri
Account number: 045 100 194 4487
With Bank: THE BANK FOR FOREIGN TRADE OF VIETNAM – Thanh Cong Branch

* US Dollar Account information at Vietcombank:

Account holder: Bao Khuyen hoc & Dan tri
Account number: 045 137 195 6482
SWIFT Code: BFTVVNVX
With Bank: THE BANK FOR FOREIGN TRADE OF VIETNAM

* Vietnam Dong Account information at Vietinbank:

Account holder: Bao Khuyen hoc & Dan tri
Account number: 11 700 00 10 420
With Bank: Vietnam Joint Stock Commercial Bank for Industry and Trade – Hoan Kiem Branch

* US Dollar Account information at MB Bank:

Account holder: Bao Khuyen hoc & Dan tri
Account number: 0721100357002
SWIFT Code: MSCBVNVX
With Bank: MILITARY COMMERCIAL JOINT STOCK BANK - MCSB ( No.3, Lieu Giai str., Ba Dinh Dist., Hanoi, Vietnam)

3. Dantri/DTiNews' representative offices

Ha Tinh representative office: 46 Nguyen Cong Tru, Tan Giang Ward, Ha Tinh City. Tel: 039.3857.112
Da Nang representative office: 25 Nguyen TriPhuong, Thanh Khe Dist., Da Nang City. Tel: 0511.3653.725
Ho Chi MinhCity representative office: 39L Street 11, Ward 3, Binh Thanh Dist, Hochiminh City. Tel: 08. 66786. 885