Readers help man overcome lymphoma
>> VND210m donated to terminally-ill man in Thanh Hoa
A man in Thanh Hoa Province has recovered from cancer after getting a donation from Dantri/DTiNews readers.

Le Trong Ty

Le Trong Ty was released from the hospital on April 16.

He was already in the last stages of cancer when he went to doctors and was told that he only had months to live. His only treatment was a bone marrow transplant that would cost him at least VND200m (USD8,600).

Ty's son is 10 years old and has a mental disability and hyperactivity disorder. His 3-year-old daughter was treated for severe burns not long before Ty was diagnosed with lymphoma.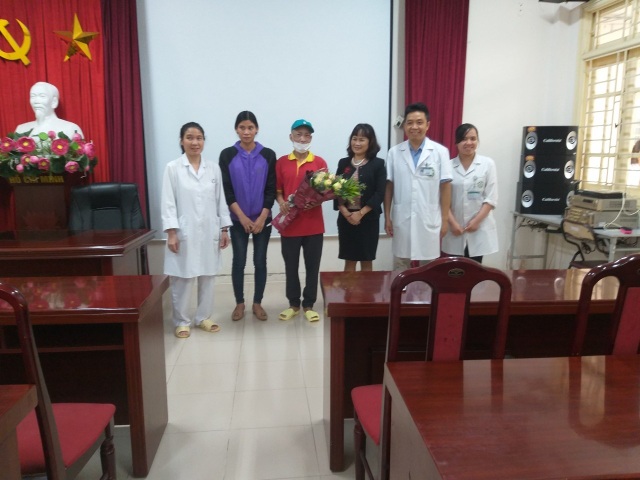 Ty was released from the hospital

Dr Nguyen Van Hung from Hanoi's Bach Mai Hospital said they wanted to use bone marrow transplant to treat Ty since other patients have responded very well to the treatment. "However, his family was helpless. They didn't have money and no one wants to lend them money anymore," he said.

After his story was published, Dantri/DTiNews readers sent VND210,300,000 (USD9,000) to help.

"I never thought I would be able to receive the treatment since I couldn't even dream of having VND200m. Your help is like a miracle that saved me," Ty said.

The surgery was successful and Ty will return to the hospital for a health check-up a month later.

"Our family was so happy when he was released. We'll never forget your help and kindness," said Dang Thi Hong, Ty's wife.