Mentally-ill woman gets help from readers
Dantri/Dtinews readers have helped to build a house for a single mentally-ill mother and her two small children in Phu Yen Province.

Ho Thi Thua (left) and her two children

Ho Thi Thua, born in 1983, have tried different works from collecting sugarcane to brick laying but she can't earn enough to support two children. Their neighbours helped build a small house for Thua but it has deteriorated and can't protect them from the rain, the cold or the heat.

"My parents have a lot of children so I didn't go to school. I got married and gave birth to my eldest daughter but my husband left after a short time," Thua said. "I got married a second time and have a son. But then I have a mental illness and my husband also left."

Thua said she only wanted to have a better house for the children. When it was sunny, Thua could go out to find work and earn some tens of thousands of VND a day. However, when it rained, they almost had nothing to eat but rice and fish sauce.

"When I was abandoned, I could feel myself going crazy but I thought about my children and forced myself to take medicines. I think I get better now," she said.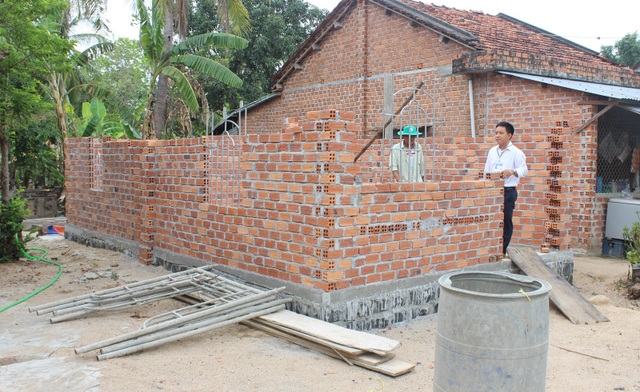 A new house being built for Thua's family

The representative of Dantri has transferred a total VND86m (USD3,700) from the readers to Thua. About VND63m has been used to build a new house. Thua said she would deposit the rest of the money to pay for the children's study.

"I don't know what to say but thank you, to everyone that helped us," Thua said.

Tran Van An, chairman of Duc Binh Tay Commune People's Committee, also thanked the donors for helping Thua and her children.