Binh Duong man honoured for his work as volunteer ambulance driver
A man in Binh Duong Province has been honoured for giving free rides to people injured in traffic accidents in his free time.

Le Anh Tuan and his ambulance
Le Anh Tuan, born in 1997, began helping injured people in early 2018. When he received a call from 7 pm, Tuan would quickly go to his van to the victims and his work only stopped at 3 am.

"I had an accident when I was small and got help from other people so now I want to help others," he said.

Tuan said his first memory of helping other people is when he gave free water and towels to the pilgrims at Thien Hau Pagoda during the full moon of the first lunar month. Helping other people had brought him joy then.

At first, he gave free rides to random victims he met. Some local guards and police knew his phone numbers and they would call him. After more and more people knew him, his phone numbers have been shared widely. His work and information were also published on Facebook.

At first, Tuan was sometimes mistaken for the one who caused the accidents and nearly got beaten by family members so the doctors had to help him explain. His family also disapproved of the extra work, fearing the various dangers he would face and the fact that he might not have the health to cope with the hectic schedules. But his family were convinced and supported him by buying a bigger van.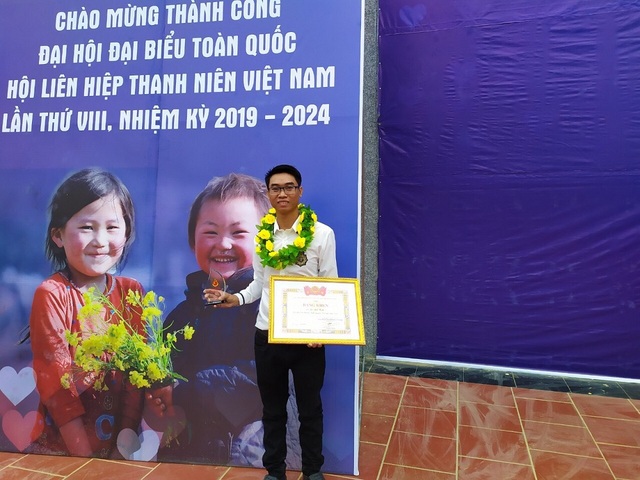 Tuan was given the National Volunteer Awards
As of now, Tuan has helped nearly 400 people. Tuan said one of the cases he remembered the most is on July 31, 2018. The victim was run over by a car and bleed a lot on the van. Tuan used to be scared of blood but since that day, his fear is gone.

"Many people called and thanked me. There were many times, I avoided family members because I felt embarrassed when they wanted to give me money," he said.

Tuan was given the National Volunteer Awards for his efforts in the past years. He said he didn't know how to describe his feelings after receiving the award.

"I couldn't believe it when the organisers called. I had to check with other people for fear that I was being tricked," he said. "I don't know how long I'll continue doing this. I'll do it as long as I can while I'm still healthy and young. If I don't have the financial capacity, I won't be able to continue even if I want to."