Embassies support Vietnamese watermelon farmers
The embassies of Qatar and Kuwait have purchased six tonnes of watermelons to help farmers in the central region of Vietnam.
The move came as Vietnam's agricultural exports are facing difficulties due to coronavirus.
The farm produce was then distributed free of charge to people in Hanoi on February 11-12.
Each person was given up to two watermelons.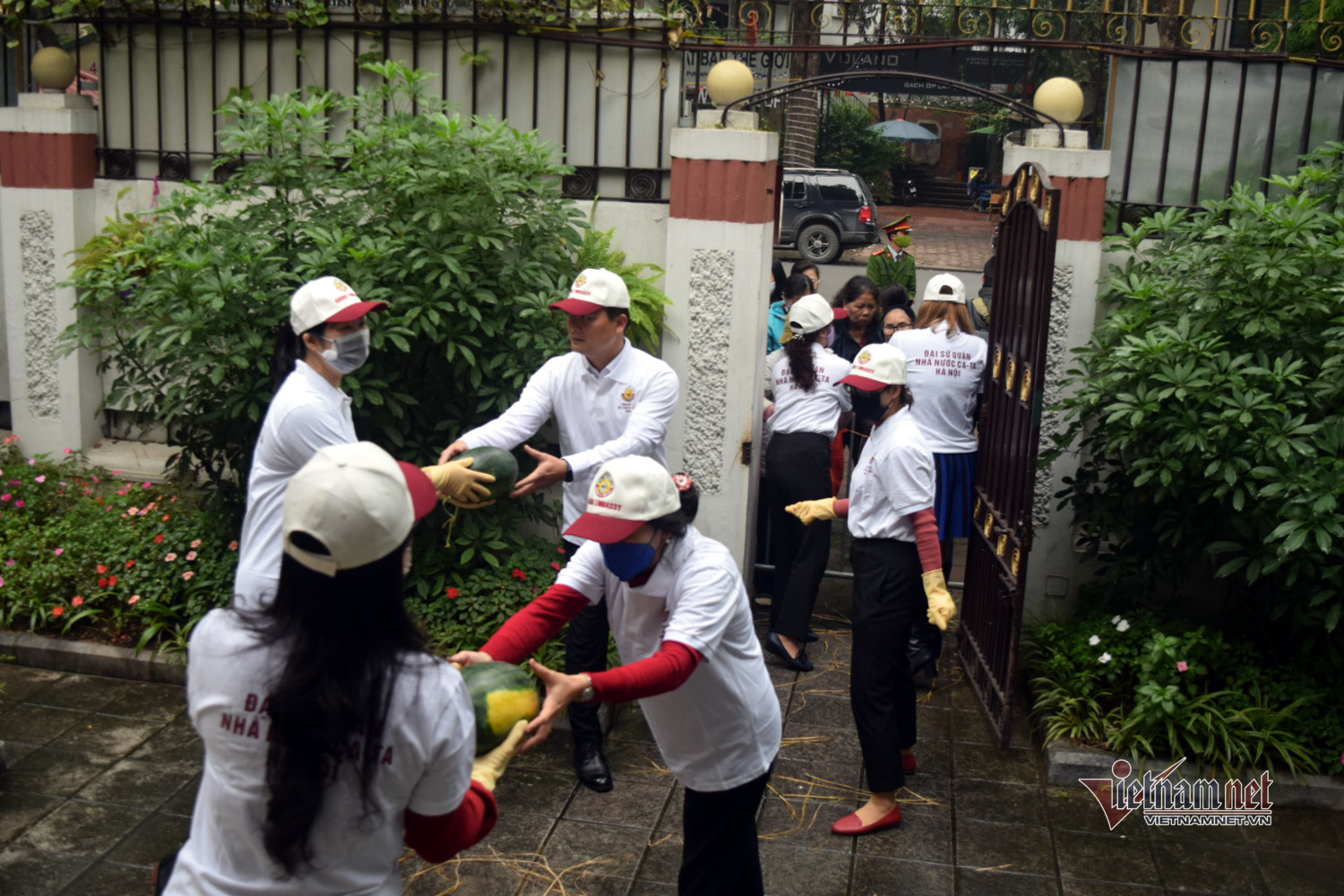 Secretary of the Embassy of Qatar Dang Thi Thanh Hai said that this was the idea of Ambassador Mohamed Al-Emadi. After knowing about the decline in agricultural exports to China, he decided to buy four tonnes of watermelons from Gia Lai farmers.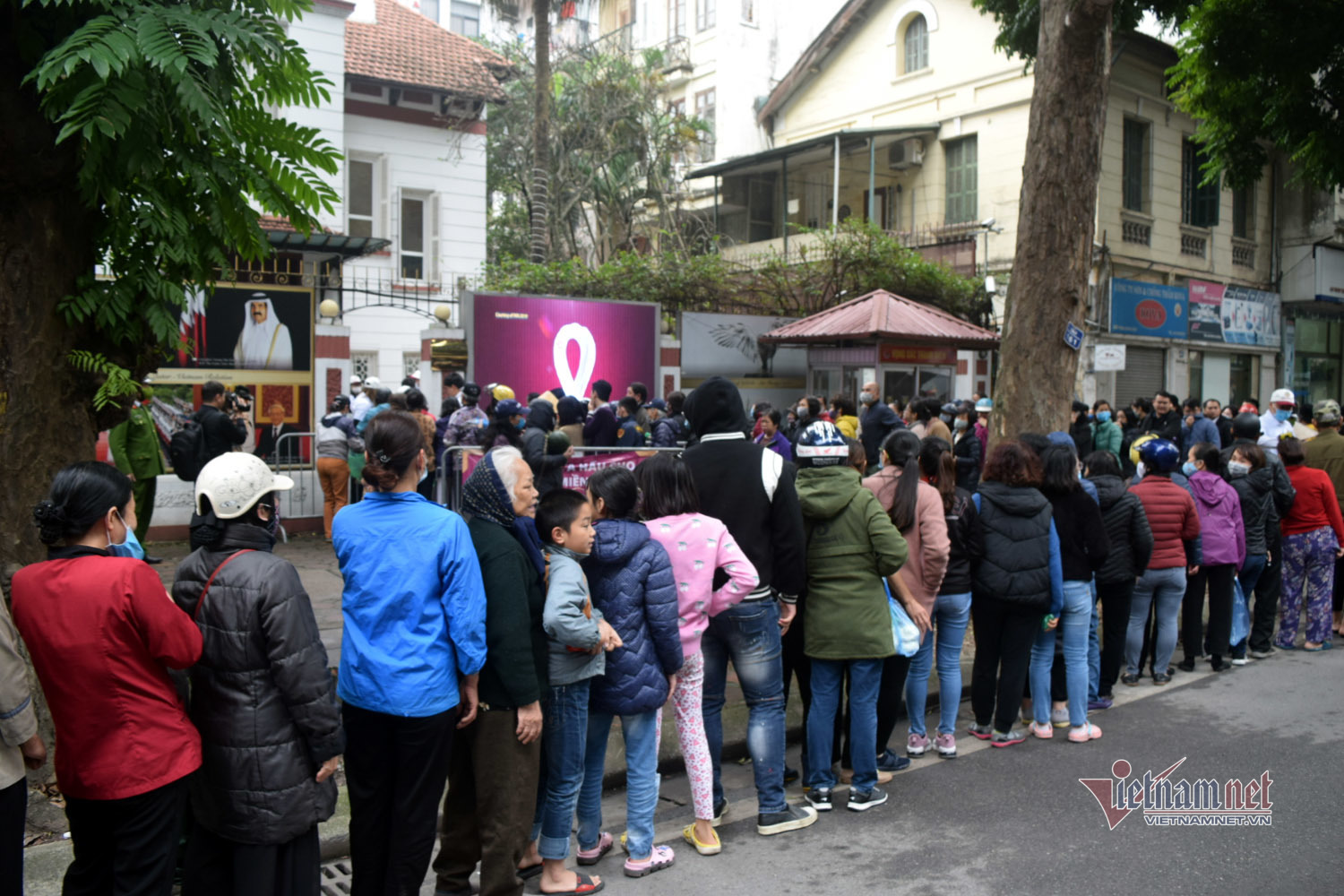 Hundreds of people queued to receive the free watermelons at the Embassy of Qatar on February 12

Four tonnes of watermelons were distributed to people in Hanoi within just 20 minutes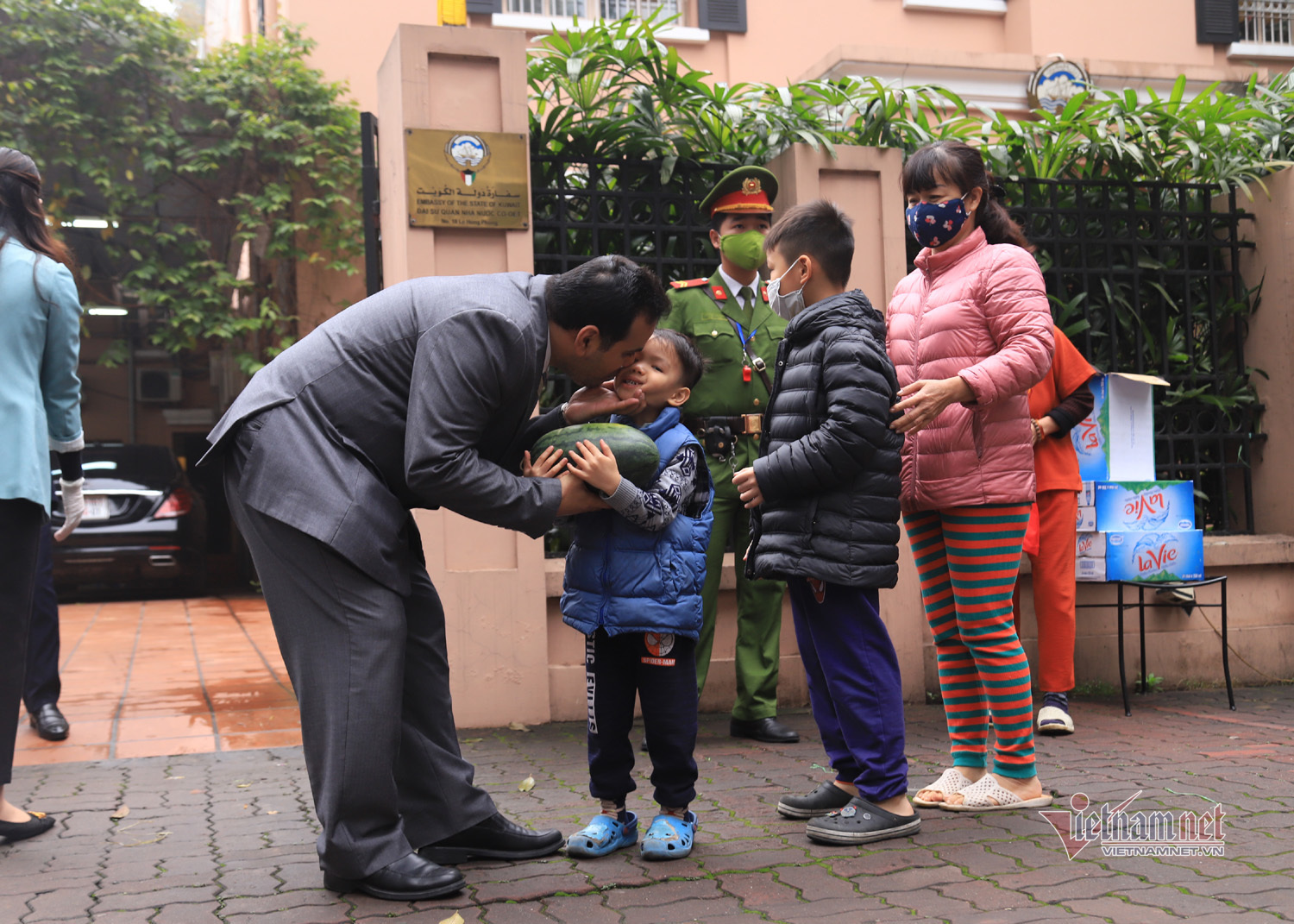 The watermelons being distributed at the Embassy of Kuwait on February 12.
Nguyen Thu Ha, secretary of the Embassy of Kuwait, said that the embassy bought two tonnes of watermelons from Bac Giang farmers.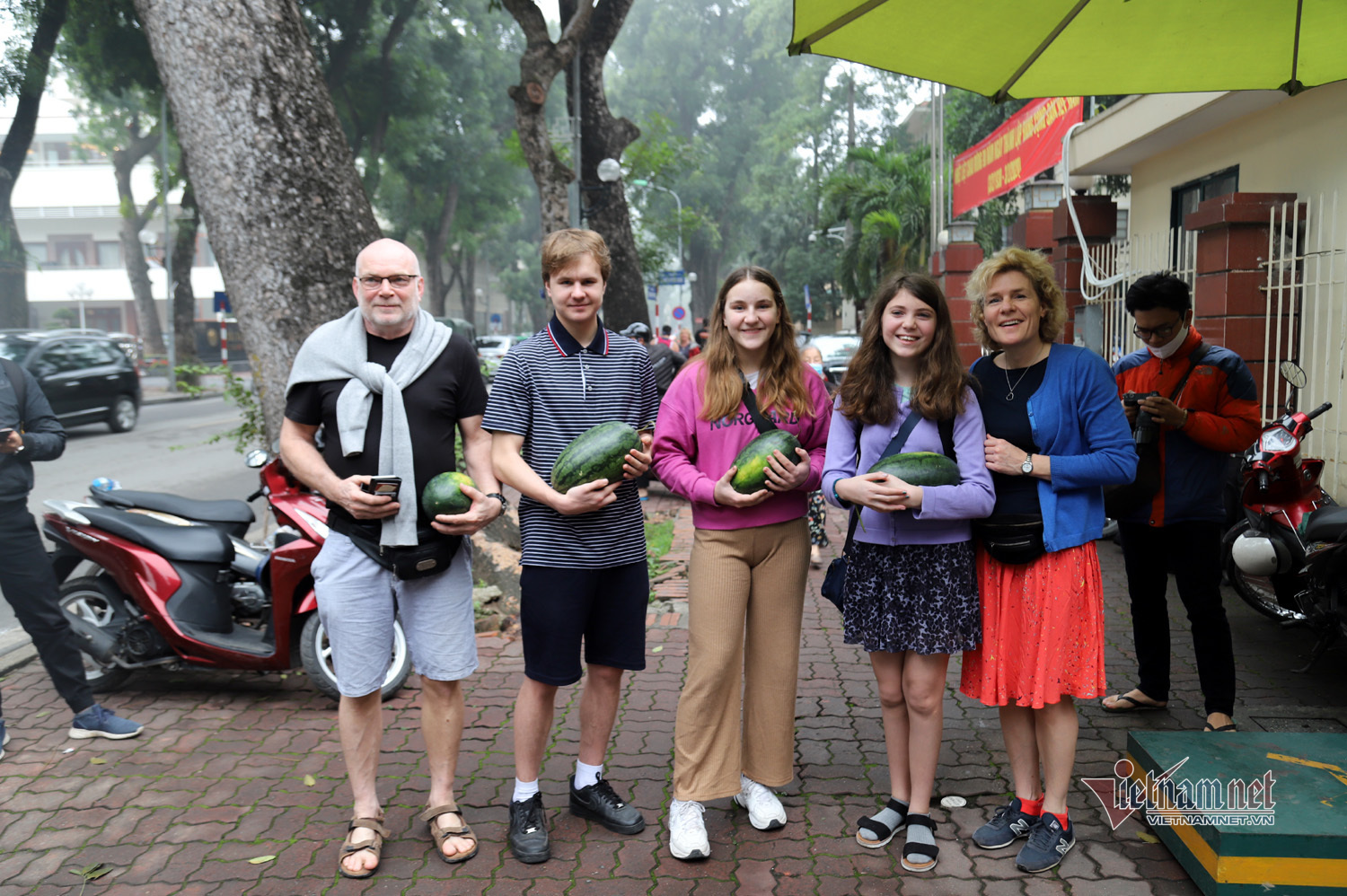 A five-member Danish family suddenly got watermelons free of charge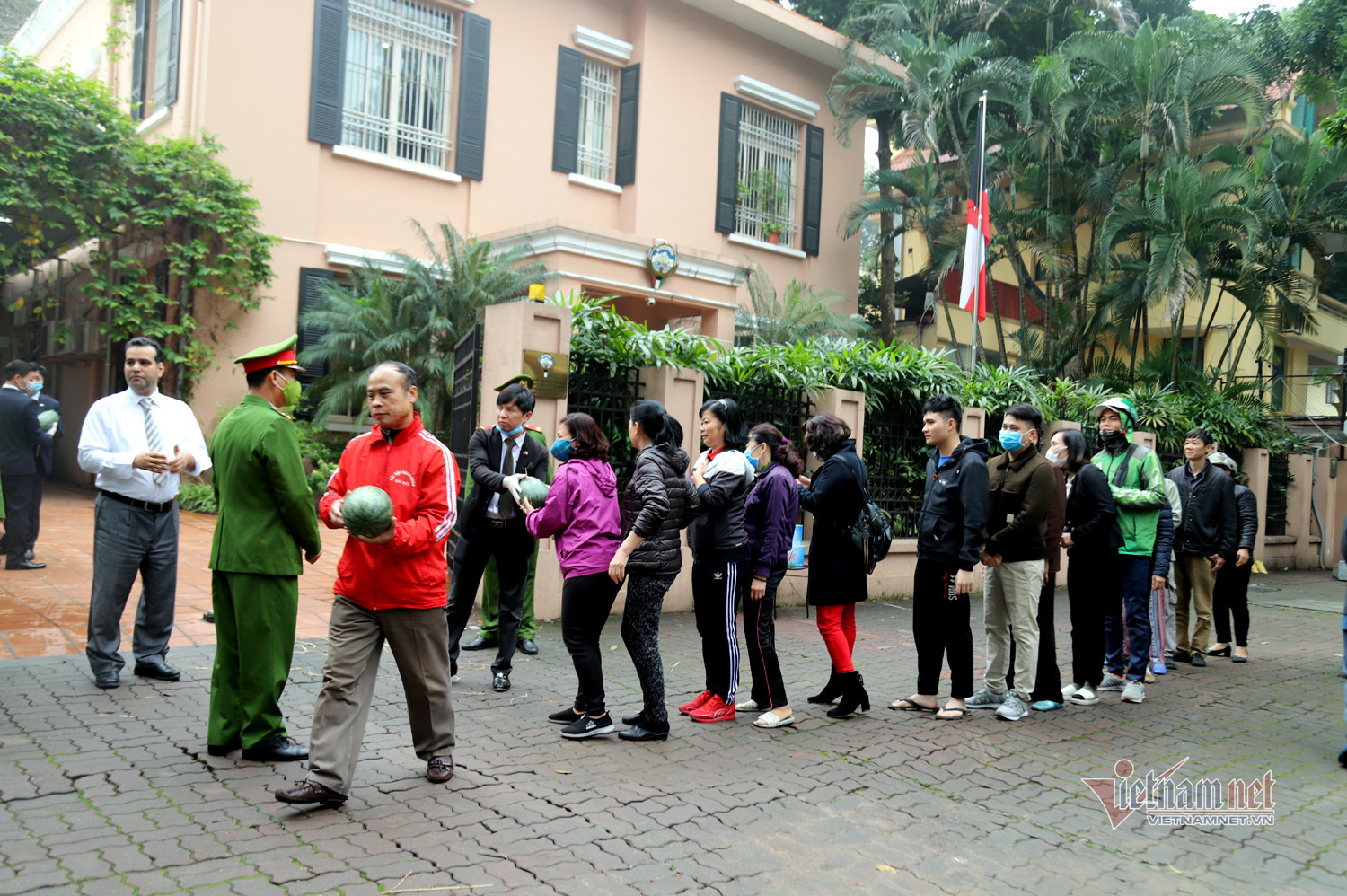 People wear masks while waiting to receive the watermelons