Over VND450m transferred to orphan children
Dantri/DTiNews has transferred VND450m (USD19,300) in donations and interest for three orphans in Cao Bang Province.

Dantri Editor-in-chief Pham Tuan Anh transferred VND450,827,243 of the deposited money and interest to Hoang Thi Mu.
Hoang Thi Mu lives with two small siblings in Na Ca Village, Pac Miau Town in the mountainous area of Cao Bang Province.


Their mother died in a flood in July 2010, leaving three children behind. After her death, Mu's father became an alcoholic and neglected the children. Mu was nine-year-old at that time and had to look after her 7-year-old and less-than-one-year-old siblings. Four years later, her father died from illnesses.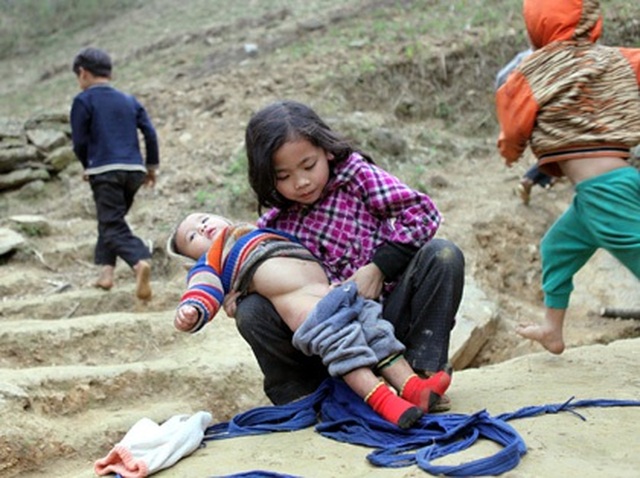 Some file photos of Mu and her brothers nine years ago.

After their story was published in 2014, Dantri readers donated a total of VND720m (USD30,900) to the children. VND500m was managed by Nong Thi Loi, deputy head of Pac Miau Primary School and the guardian of the children. She deposited the money at the Agribank in Bao Lam District to raise the children.

VND220m (USD9,500) which was donated via Dantri was deposited into a saving account managed by Dantri.

On September 17, Dantri Editor-in-chief Pham Tuan Anh transferred VND450,827,243 of the deposited money and interest to Mu when she turned 18 years old.

"I'm really moved and I just want to thank everyone," Mu said. "When my mother died and I couldn't go to school, it was hard. But then we got much help from everyone. I can go to school and my siblings don't have to worry about food and clothes. I'll work hard so that I can help other people with disadvantaged backgrounds in the future."


Mu will travel to China to attend Guangxi Arts Institute on September 21. Her siblings are in 11th and 4th grades.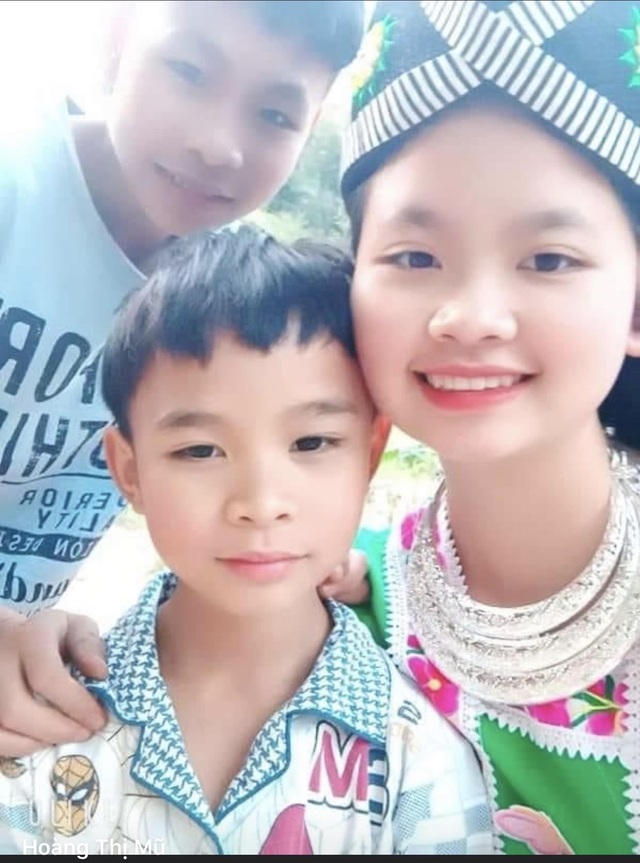 18-year-old Mu and her brothers now.

Nong Thi Loi, the children's guardian, also thanked Dantri readers as well as the teachers at Cao Bang Social Protection Centre and local authorities. She went on to say that she would manage the money until each of the children reached 18 years old. She pledged to only use the money on essentials like schooling and healthcare.