Readers help single mother treat cancer
Dantri/DTiNews readers have sent over VND200m to support a single mother in Vinh Phuc Province with her treatment for cancer.
Nguyen Thi Thuy Dung (right) receives the donation
On February 27, a representative of Dantri transferred VND219,650,753 (USD9,500) Nguyen Thi Thuy Dung. Dung said after her story was published, many people inside and outside of Vietnam have called and sent gifts. Thanks to everyone that she was able to continue the treatment.
"I'm having the final chemotherapy session. My health improved a bit thanks to kind people and the doctors and nurses at K Hospital," she said.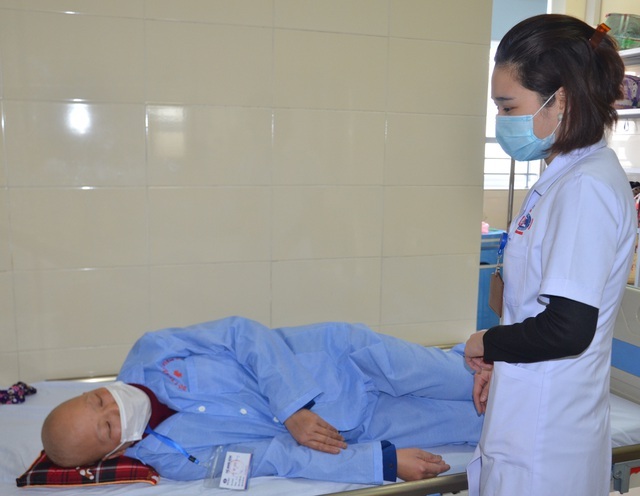 Dung diagnosed with breast cancer
In late 2016, Dung divorced her alcoholic and abusive husband and took her three children, including the youngest was born in 2015 and the oldest was born in 2007, to live in Vinh Phuc Province.
Dung has done every job she could from being a janitor to a factory worker. Her landlords extended the deadlines for her and the schools helped lower tuition fees to help the family. During this time, her ex-husband died.
Last September, Dung felt tired and had chest pains. It was so painful that she could hardly walk. After knowing about her situation from the children, a teacher gave her some money to go to the hospital.
Dung was later diagnosed with breast cancer. However, because of poverty, they struggle to have daily meals, let alone having enough money for treatment. Dung could go to the hospital sometimes when she was helped by donors.