Students in mountainous areas need better facilities
Teachers and students at a kindergarten in the northern mountainous province of Lao Cai are in need of better facilities.
Na Phung Kindergarten needs upgrading

Na Phung Kindergarten lies on a high mountain in Bao Yen District, which is some 300 kilometres from Hanoi.

The boarding school has only one classroom for nearly 40 students aged between 2-5 who share the same class. The classroom, together with the kitchen, and restroom have all badly deteriorated.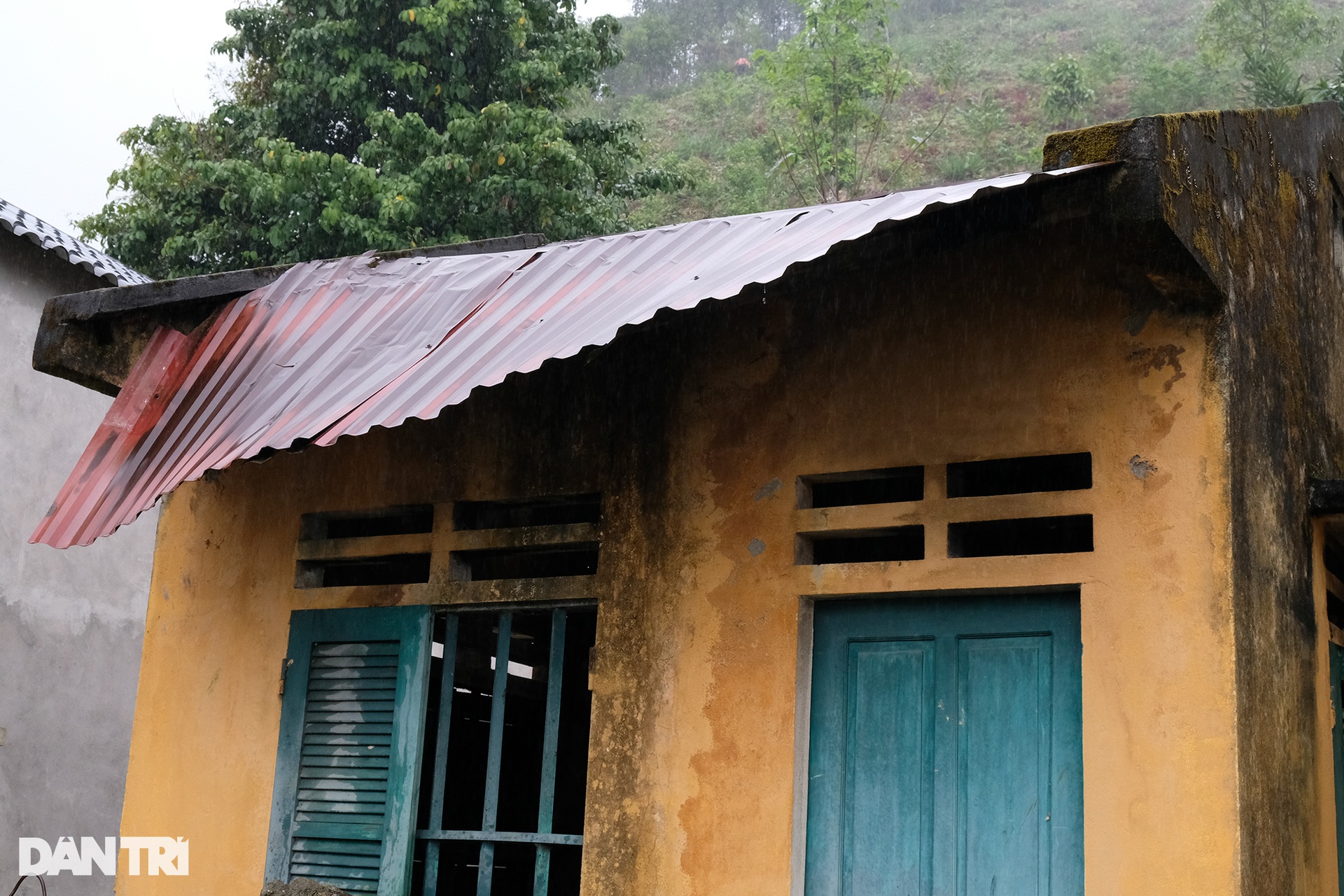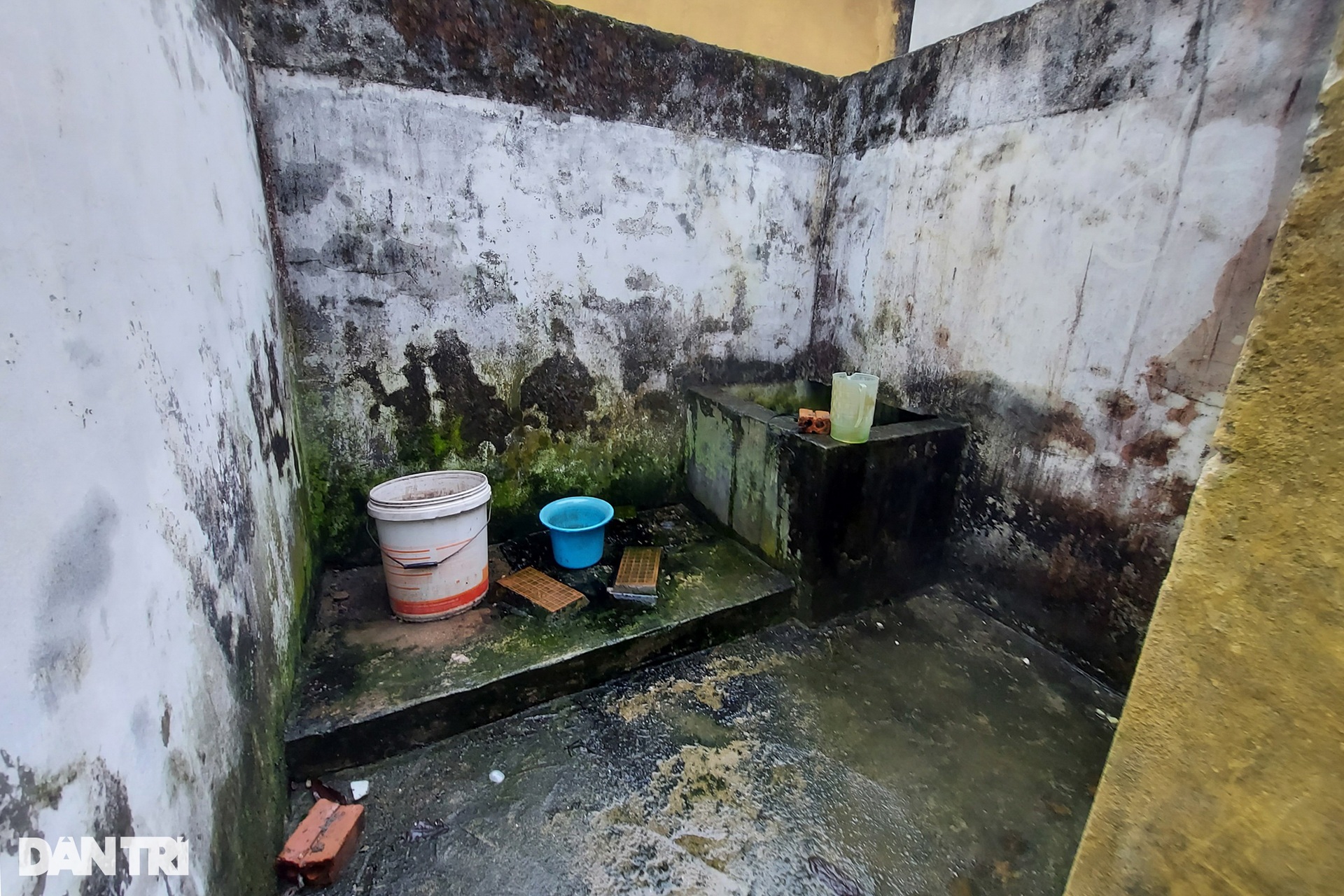 According to the school's headmaster, Phung Thi Trai, the school was put into operation in 2012 with just one classroom, a kitchen, a storehouse, and a restroom. Over the years, all facilities have badly deteriorated while the local authorities have not been able to arrange funds for the school upgrade.

"There have been cracks in the walls and roofs which no longer ensure safety for children," she said. "In addition, we're having to gather children of different age groups into one single class here, which affects the quality of their education. But we now have no choice due to a lack of funds."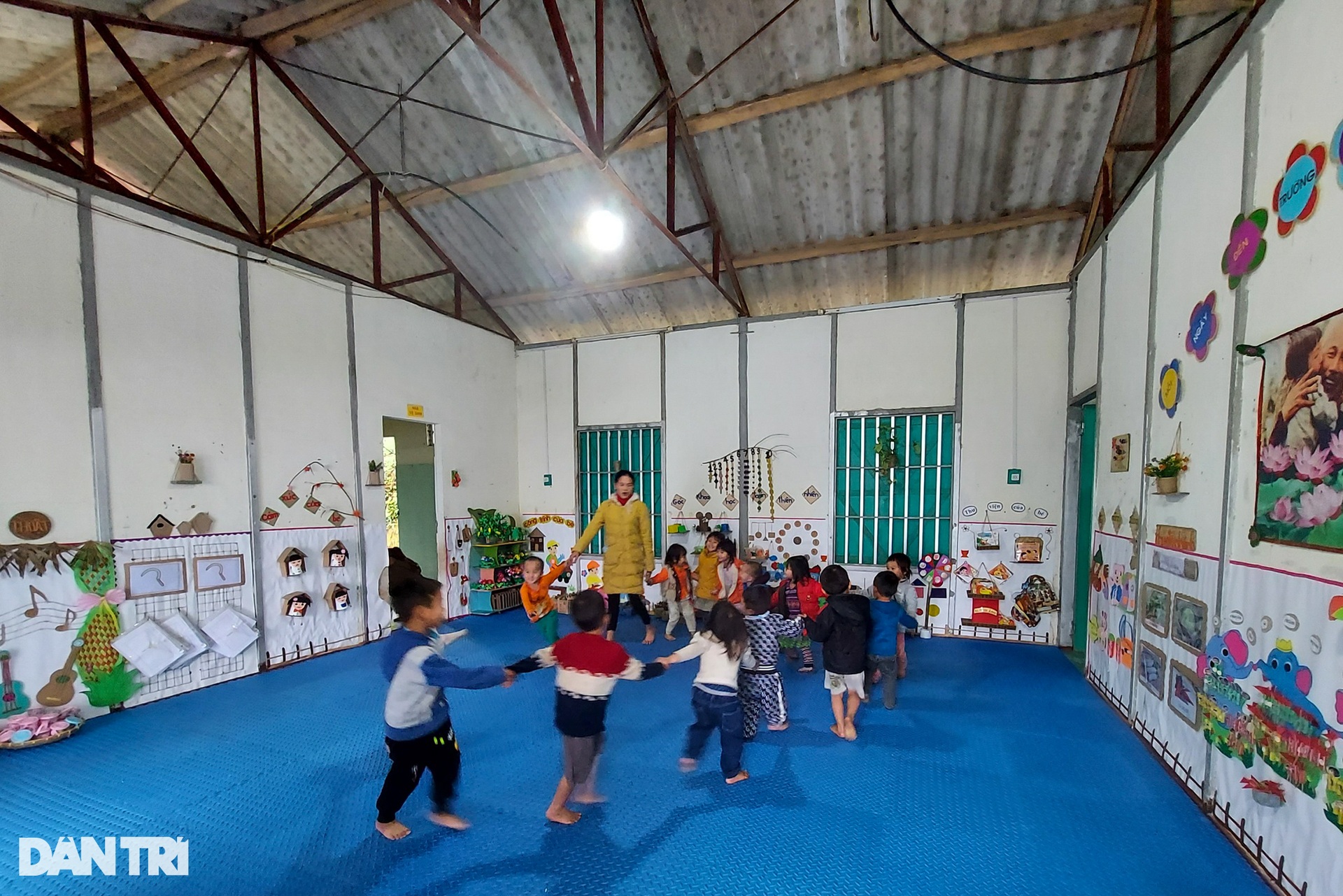 The teacher shared that the commune was the poorest in Bao Yen District where all residents are from the H'mong ethnic group living off small-scale farming.
"Most parents are facing difficulties paying for their children's meals at school, let alone paying for construction fees," she said. "Here we mostly depend on support from the government and donors to improve the meals for students."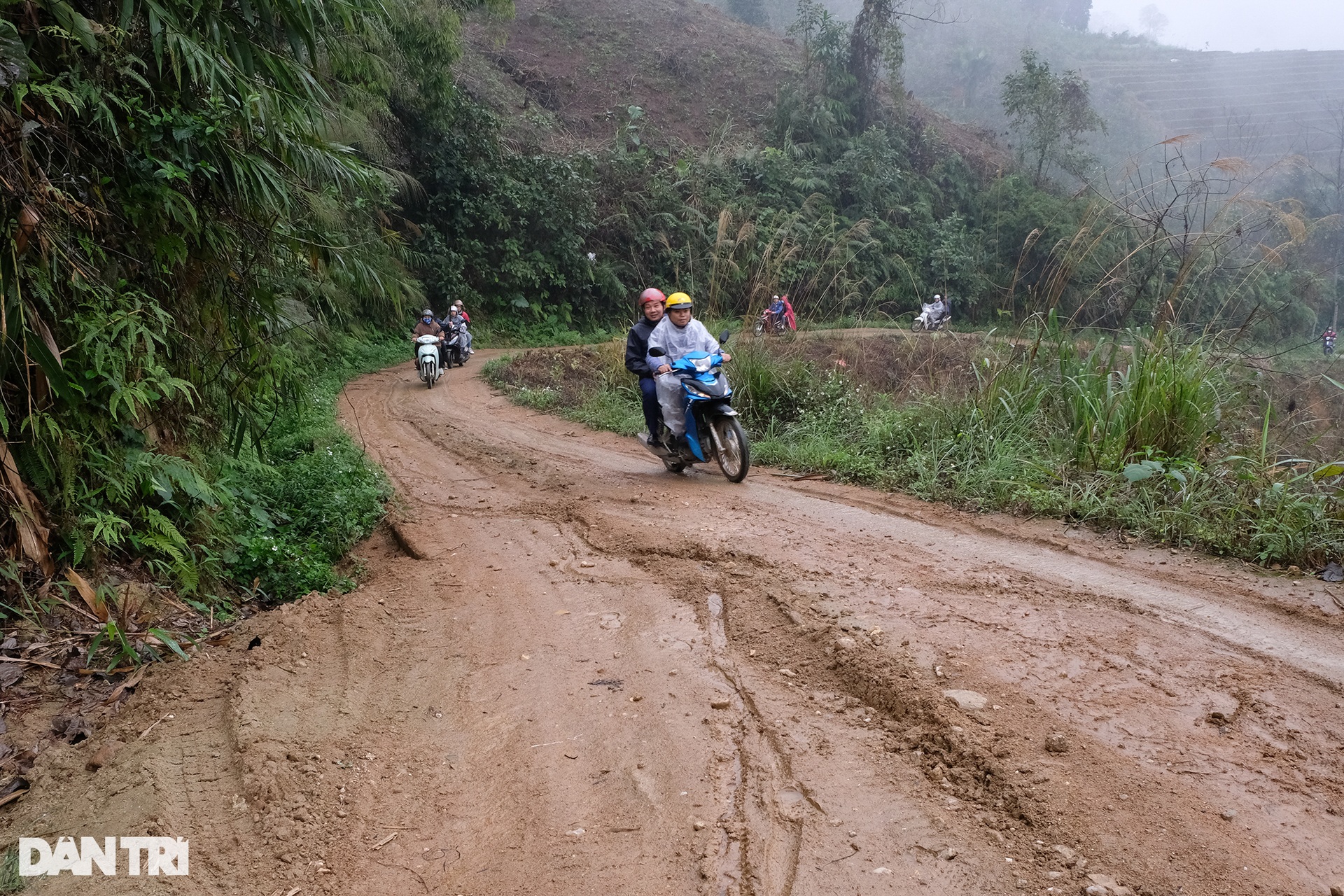 The only road to the school gets muddy when it rains
Teacher Trai also said that most of the toys and equipment are made by the teachers themselves to save money.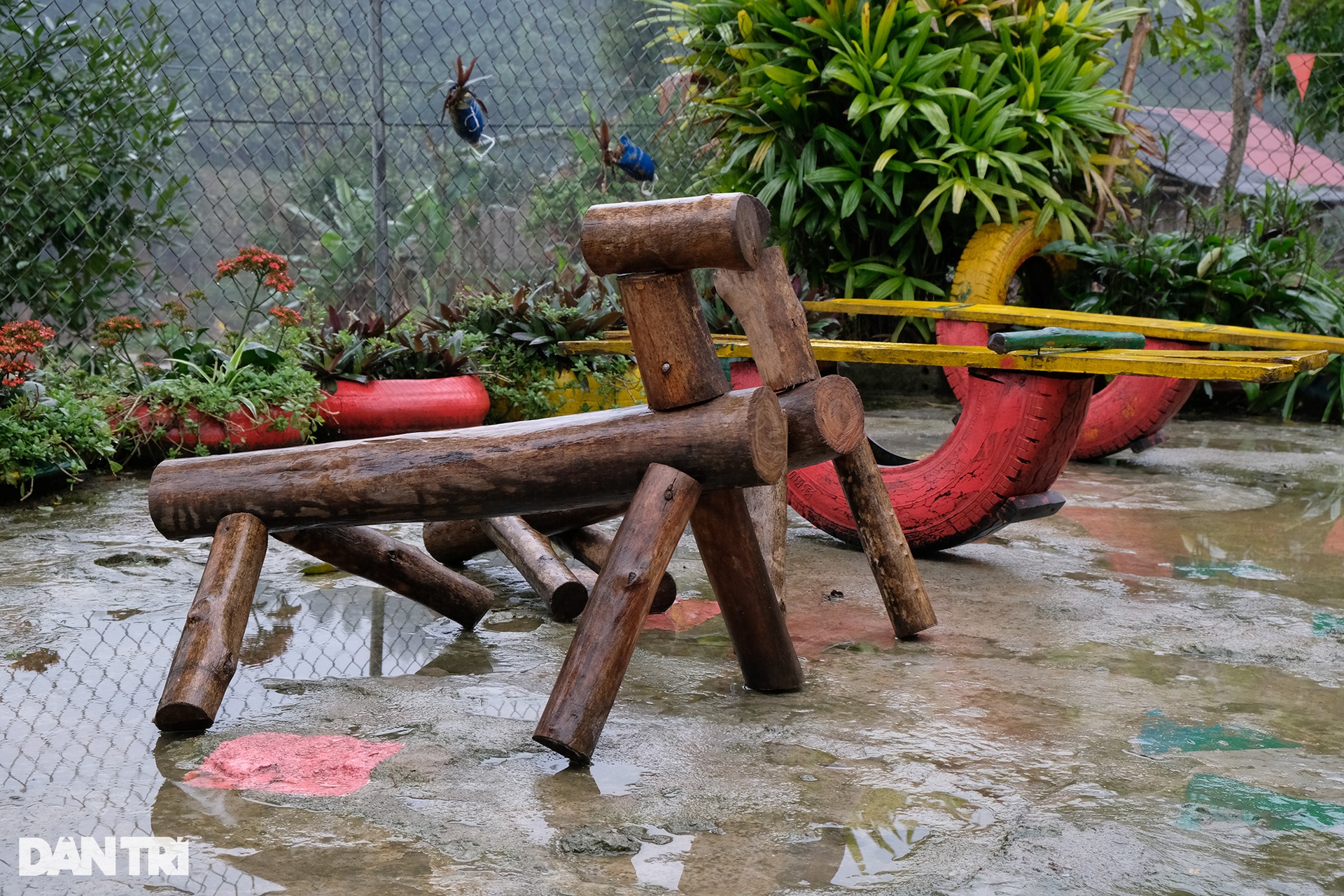 Next to the Na Phung Kindergarten is the Na Phung Primary School which also shares the same situation and needs urgent restoration and upgrade.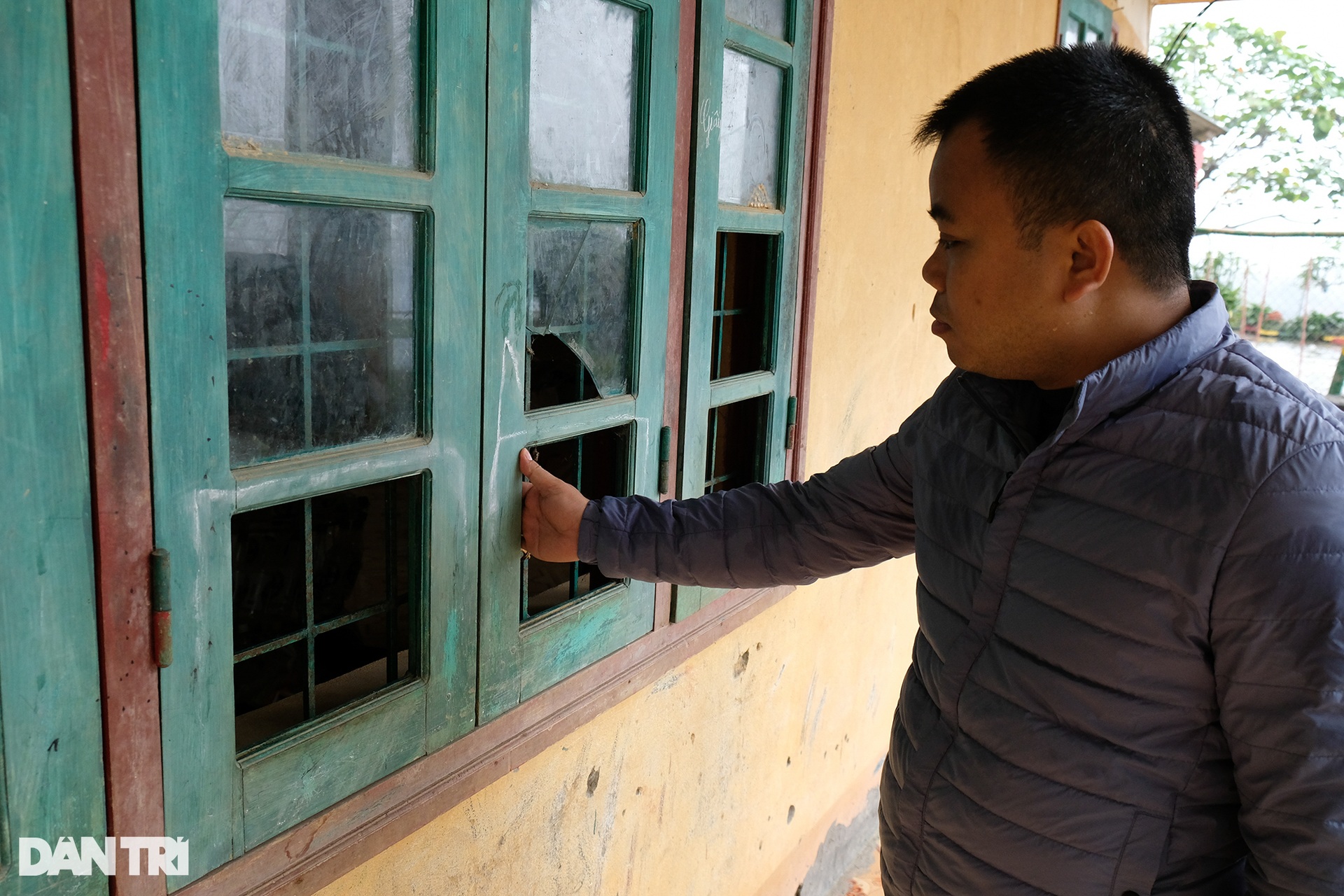 Built in 2004, the only classroom, a kitchen and a restroom here have badly deteriorated with broken windows and damaged floor. The kitchen can no longer be used.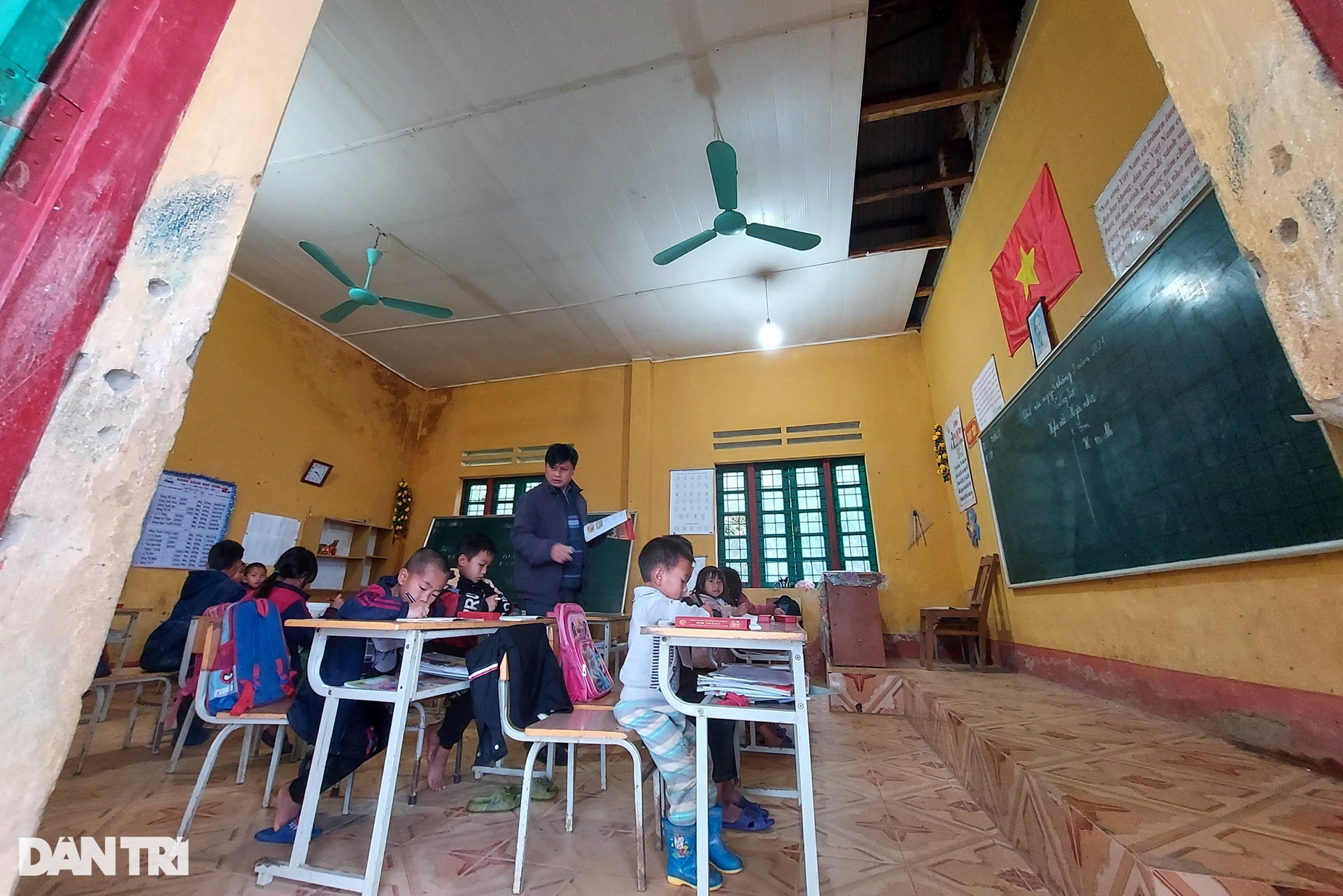 Speaking with Dantri Newspaper, Chairman of Tan Tien Commune People's Committee, Luong Manh Quan, said that while the local government budget is limited, he hoped to receive financial support from donors to restore and upgrade Na Phung Kindergarten and Primary School so that teachers and students can have a better for their education.

Donations to case 4785can be sent to:

1. Dantri/DTiNews Online Newspaper

No. 2 Giang Vo Str., Dong Da Dist., Hanoi
Tel: 024. 3. 7366.491/ Fax: 024. 3. 7366.490
Email: nhanai@dantri.com.vn
* Vietnam Dong Account information at Vietcombank:
Account holder: Bao Dien tu Dan tri

Account number: 1017378606

With Bank: THE BANK FOR FOREIGN TRADE OF VIETNAM – Thanh Cong Branch

* US Dollar Account information at Vietcombank:

Account holder: Bao Dien tu Dan tri

Account number: 1017780241

SWIFT Code: BFTV VNVX 045

With Bank: THE BANK FOR FOREIGN TRADE OF VIETNAM

* EUR Account information at Vietcombank:

Account Name: Bao Dien tu Dan tri

Account Number: 1022601465

Swift Code: BFTV VNVX 045

Bank Name: BANK FOR FOREIGN TRADE OF VIETNAM (Vietcombank)

* Vietnam Dong Account information at Vietinbank:

Account holder: Bao Dien tu Dan tri

Account number: 126000081304

With Bank: Vietnam Joint Stock Commercial Bank for Industry and Trade – Hoan Kiem Branch

* Vietnam Dong Account information at BIDV

Account holder: Bao Dien tu Dan tri

Account number: 26110002631994

At: Bank for Investment and Development of Vietnam, Trang An Branch

Address: No. 11, Cua Bac Street, Ba Dinh District, Hanoi; Tel: 0436869656.

* Vietnam Dong Account information at MB Bank:

Account holder: Bao Dien tu Dan tri

Account number: 0231195149383

With Bank: MILITARY COMMERCIAL JOINT STOCK BANK - Thai Thinh Branch, Hanoi

* Vietnam Dong Account information at Agribank:

- Account holder: Bao Dien tu Dan tri

- Account number: 1400206035022

- At Agribank, Lang Ha Branch, Hanoi

* Vietnam Dong Account information at SHB:

- Account holder: Bao Dien tu Dan tri

- Account number: 1017589681

- At SHB, Hanoi branch

2. Dantri/DTiNews' representative offices

Da Nang office: No.1 Le Duan Street, Hai Chau District, Da Nang City.

Tel: 0236. 3653 725

HCM City: No. 51 Vo Van Tan, Ward 6, District 3, HCM City; Tel: 028. 3517 6331 (during working hours) or hotline 0974567567

Can Tho Office: 2 Hoa Binh Avenue, Ninh Kieu District, Can Tho City, Tel: 0292.3.733.269

Thanh Hoa Office: Block 06, Vo Nguyen Giap Avenue, Dong Ve Ward, Thanh Hoa City, Thanh Hoa Province

Tel: 0914.86.37.37