Golden Globes 2013 - the winners in pictures
The movers and shakers at the Golden Globes ceremony, which saw Les Misérables, Argo and Django Unchained scoop awards ahead of next month's Oscars.
Everyone celebrates winning a Golden Globe differently. Here the cast of Argo run the gamut after winning best picture, drama. John Goodman (third from left) can barely hold back a tsunami of tears, Alan Arkin (fourth from left) has come over all shy, Clooney (on the right) disco dances. Bryan Cranston (centre) deadeyes the camera. "See," he says defiant and proud. "Argo-t one". Photo by Reuters.
Here's the cast of Les Misérables, shortly after their film won best musical or comedy. The jury's out on which of those genres Tom Hooper's version of the popular musical belly-flopped into. Still everyone here is doing a superb job of showing gratitude for the recognition. Absolutely everyone. Particularly stage right. Overjoyed. Photo by AFP.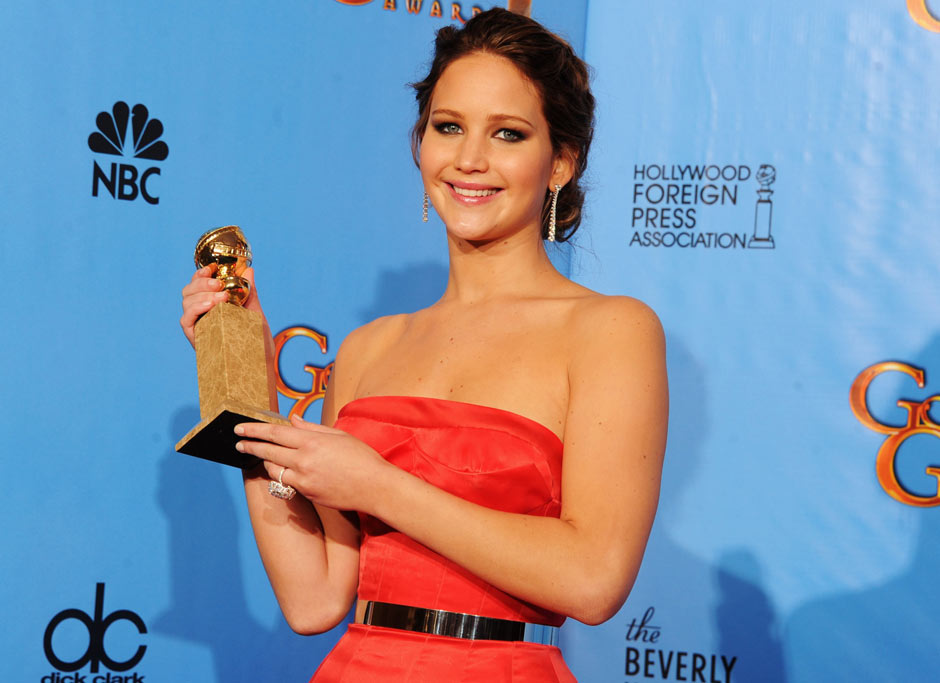 Jennifer Lawrence clutches her Golden Globe for best actress in a comedy or musical, which she won for playing a pill-popping recovering nymphomaniac in David O. Russell's Silver Linings Playbook. You takes your laughs were you can find them I guess ... Photo by AFP.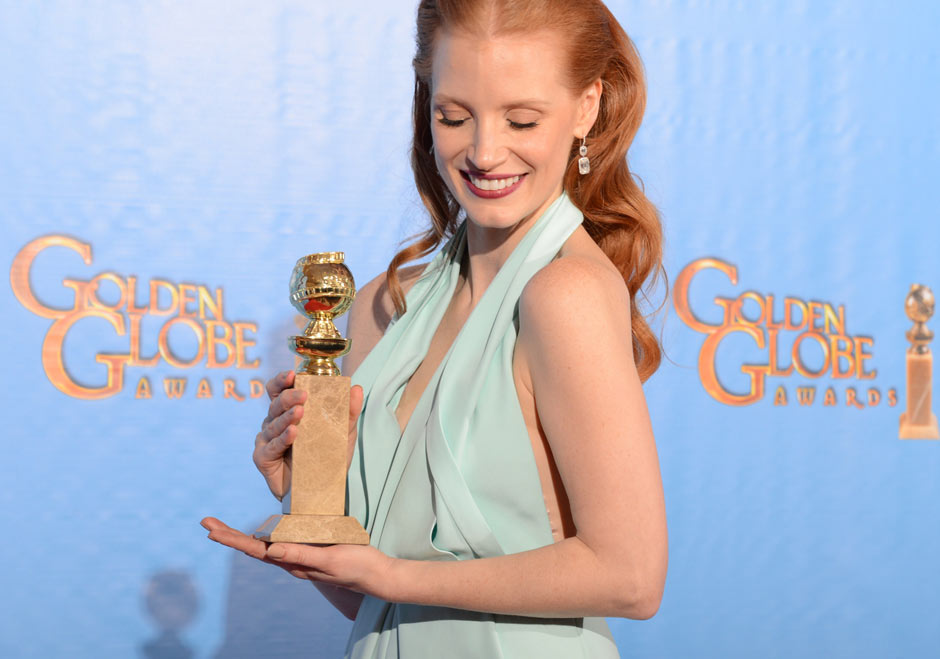 It's all too good to be true for Jessica Chastain, who won best actress in a drama for her role as a CIA spook on the hunt for Osama bin Laden in Zero Dark Thirty. Pray the globe hasn't been redacted by the time her eyes open. Photo by AFP.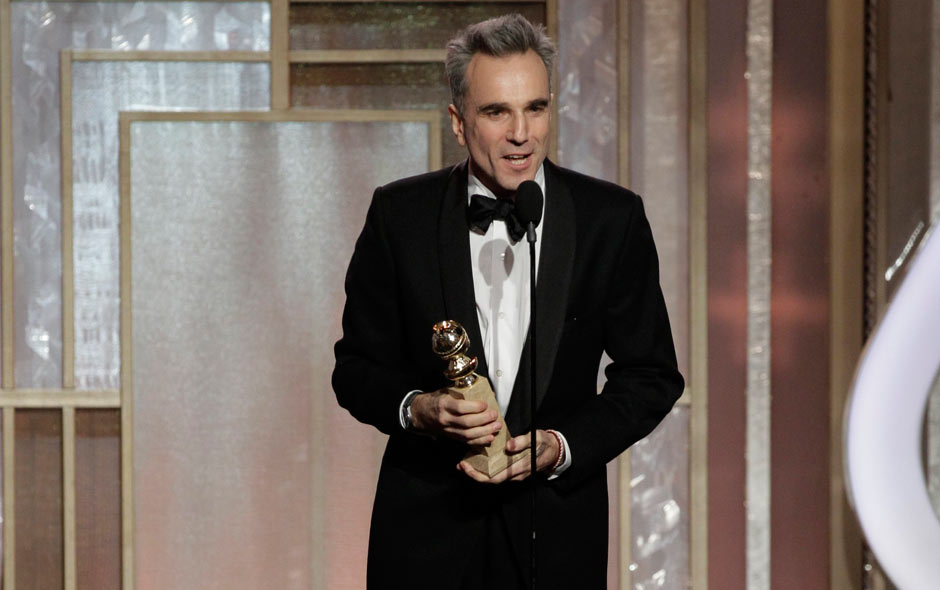 Pretty sure Daniel Day-Lewis would find the term "silver fox" lacked gravitas, but still PHWOAR huh? HUH?! Ahem. Anyway, here he is picking up the globe for best actor in a drama for his turn as honest Abe in Steven Spielberg's Lincoln. Well done Mr Day-Lewis ... sir. Photo by Reuters.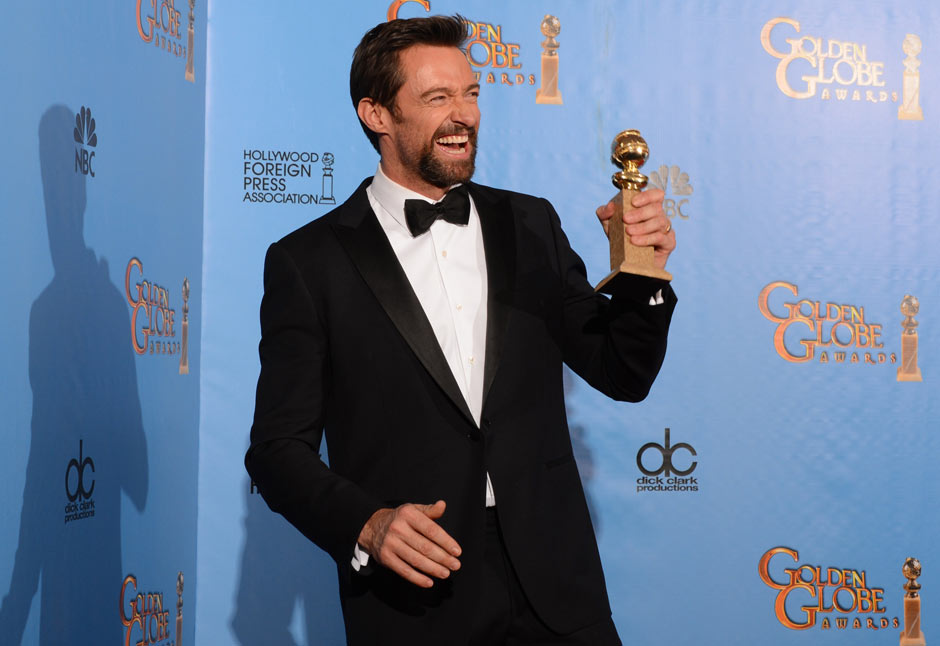 No such seriousness from Hugh Jackman, who giggles with delight at scooping the best actor in a comedy or musical award for his part in Les Mis. Who is he? Who is he? He's Jean Valjean. Photo by AFP.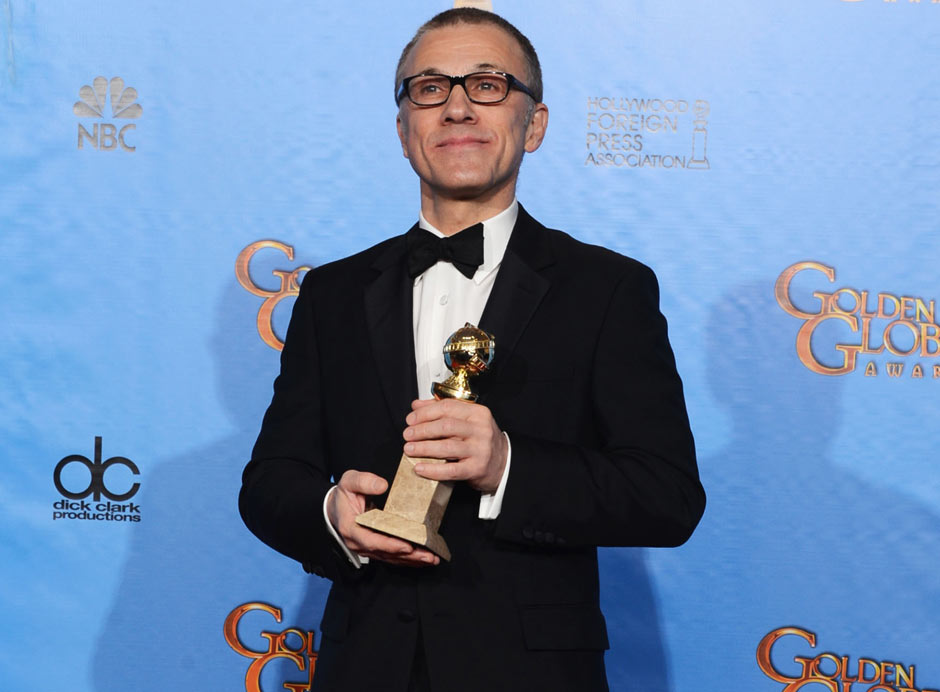 Christoph Waltz stands tall after winning best supporting actor for playing a dentist / mass murdering bounty hunter in Quentin Tarantino's Django Unchained. Waltz fought tooth and nail for this one, beating out some weighty competition, including Philip Seymour Hoffman in The Master and his Django co-star Leonardo DiCaprio. Photo by AFP.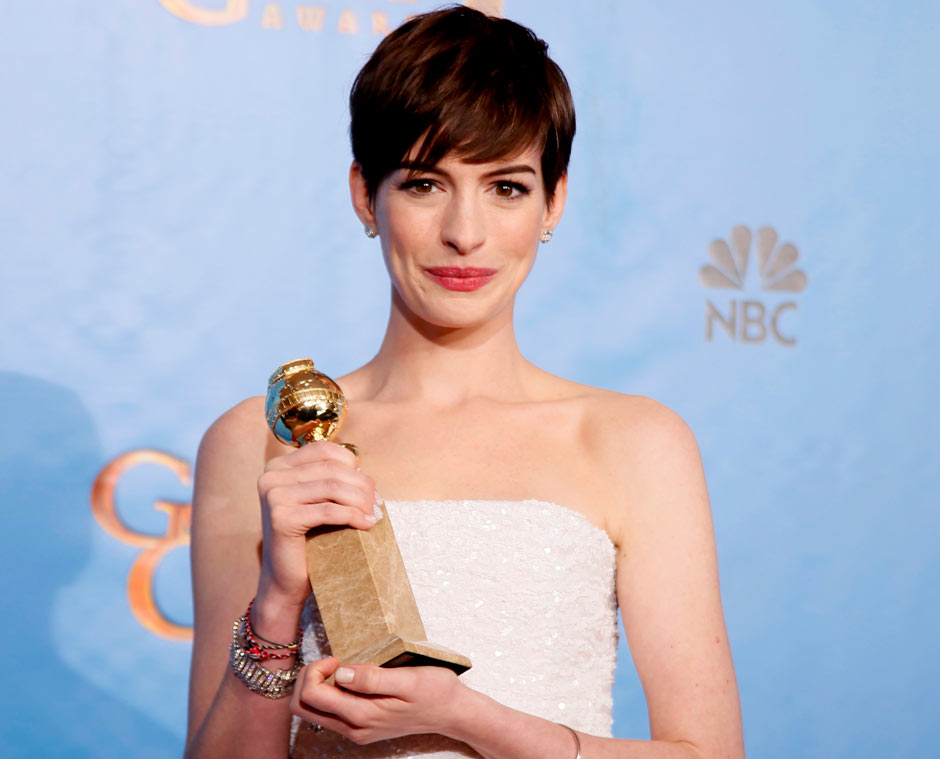 Speaking of matters molar - here's Anne Hathaway with her globe for best supporting actress. She won for playing Fantine the destitute prostitute who loses teeth, hair and marbles as she warbles her sorrows in Les Mis. Smile! - an Oscar is most likely on the way. Photo by AFP.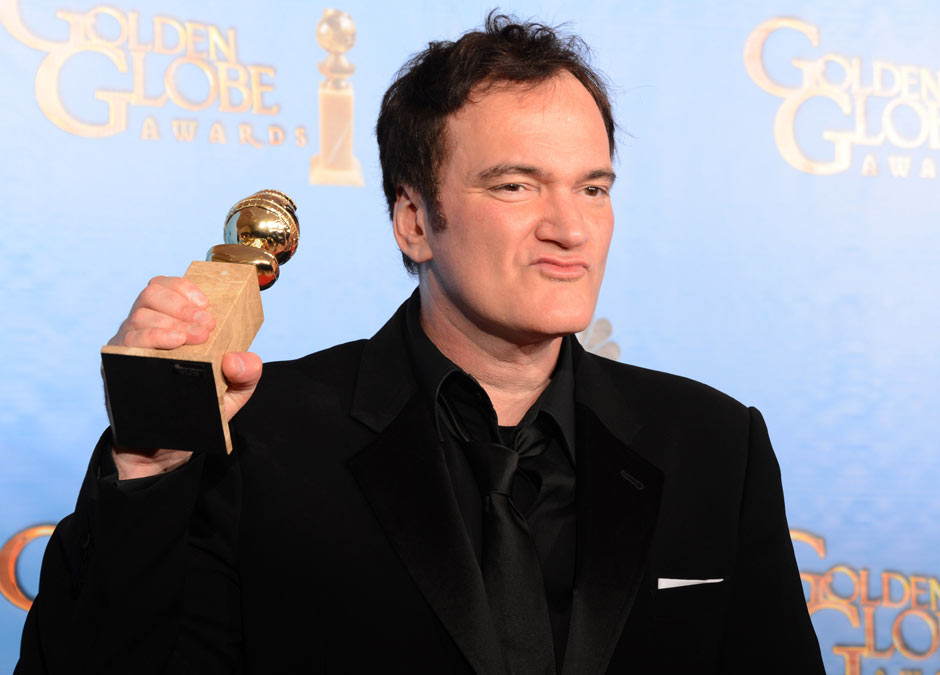 Here's QT with his GG for Django Unchained. Tarantino's shocking film sees Jamie Foxx on the warpath as a liberated slave cutting a bloody swathe across pre-Civil war America. According to some tallies the screenplay contains 110 uses of a certain word. The word is "Broomhilda". Photo by AFP.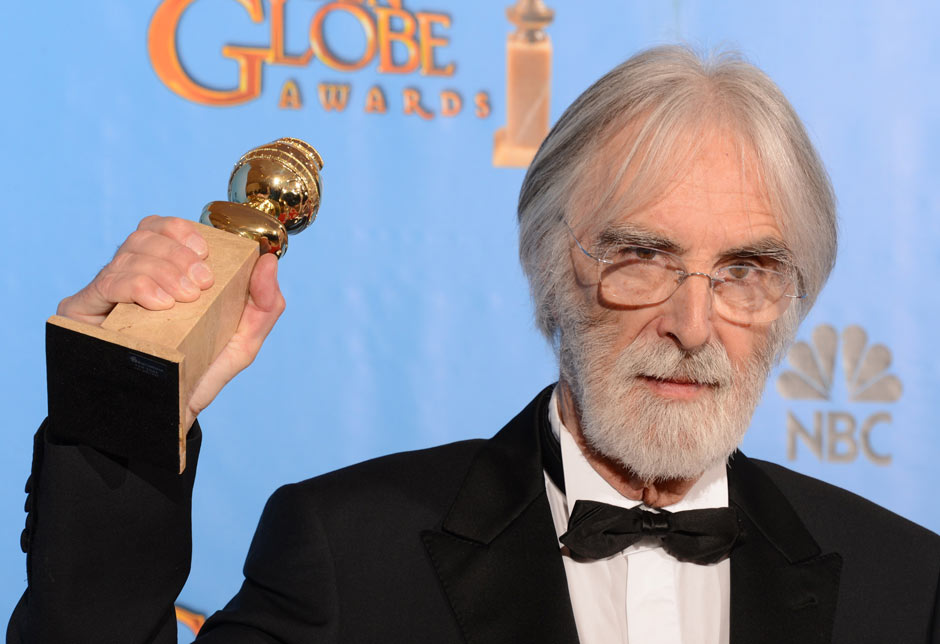 Michael Haneke clutches his globe for best foreign film. He's also nominated for a best director, best original screenplay and best film at the Oscars. Success alters a man. Haneke - usually so exuberant, so wild in spirit and gesture - looks stern and taciturn here. You've changed Michael. Photo by AFP.