Vietnamese ao dai collection shines in Russia
A fashion show about ao dai and brocade has been held at the State Museum of Oriental Art, in Moscow, Russia on June 10 on the occasion of the Vietnam Year in Russia.

The fashion show, The Colours of Vietnam-Minh Hanh, features unique ao dais made by famous designer Minh Hanh. Nguyen Quynh Mai, Counsellor at the Vietnamese Embassy in Russia, Vietnamese people who are working and living in Russia as well as Russian students and locals attended the show.

Albina Legostaeva, representative of the museum and supervisor of the show said the audience might not understand the ethnicity that could be packed into the ao dai. But now they can enjoy the brocade materials made by the people from H'Mong, Ta Oi, K'ho and Dao minority groups.

"Russia is so mysterious that it will take me my whole life to discover everything. I love the sincerity here," Minh Hanh said.

She went on to say that finally, she was able to go to Russia to see the birch trees and the Don River which she had only seen on the TV and books. It is hoped that cultural activities will boost the fashion industries in both countries.

Former students at the Russian Language Department who come from various countries like Vietnam, Australia and Holland opened the show with traditional ao dai and conical hats. The collection of 80 brocade ao dais and other outfits inspired by Vietnamese ethnic minority groups' cultures was the main highlight of the show.

After the show, Minh Hanh gave the museum two ao dais and a dress. Hanh said she would return to Russia in the autumn.

Some photos of the show: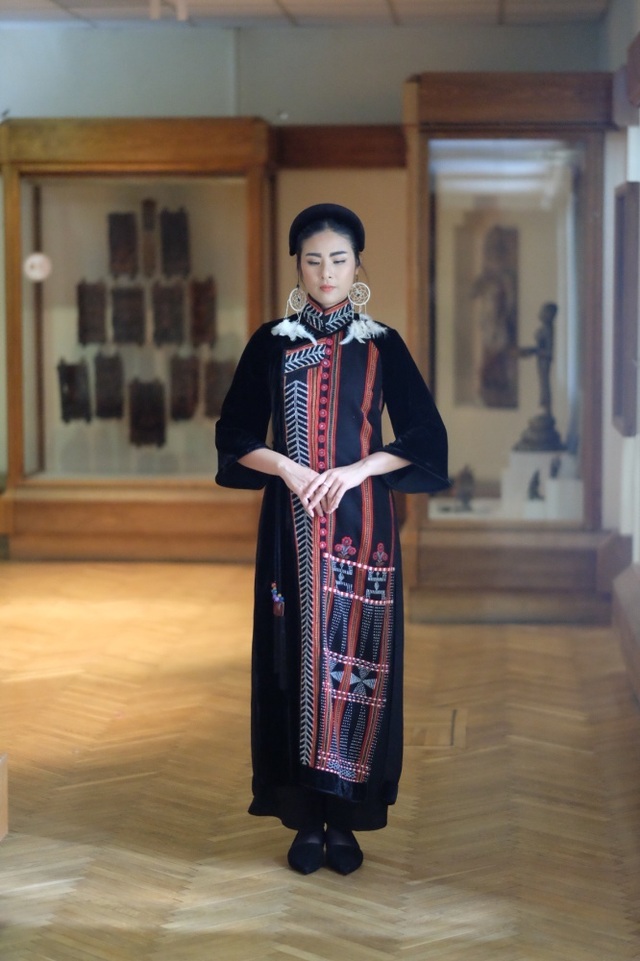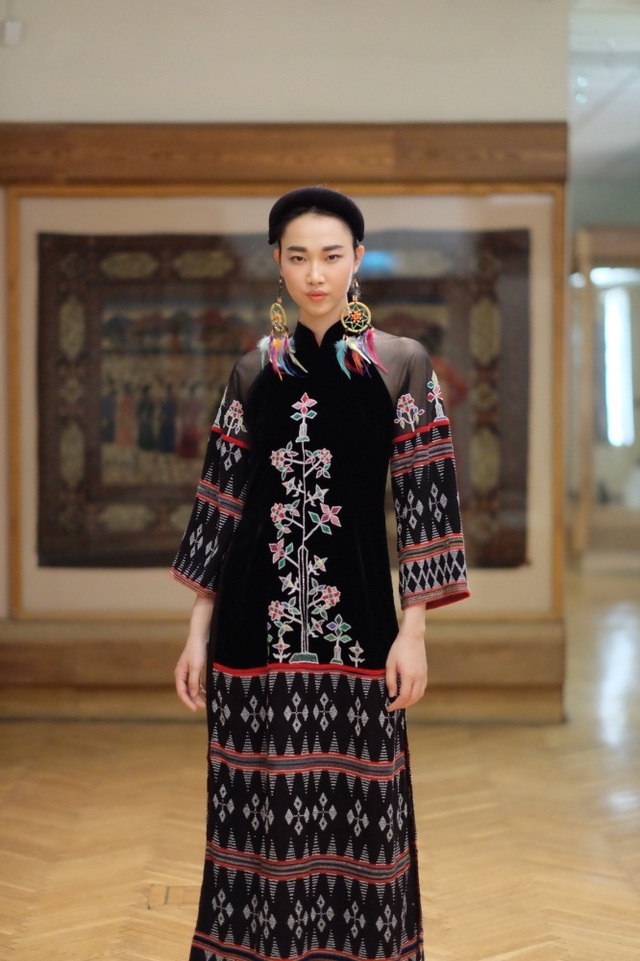 Vietnamese brocade collection showcased in Russia