Actors ready for theatre reopening
Actors in HCM City are rehearsing as theatres prepare to reopen after social distancing.

Rehearsing for reopening
The 5B Theatre have officially opened again on May 23 with several popular shows like The Kite or Father, I've Got Married. Director My Uyen said the theatre had gone through many difficult times in the past so she and other artists had stood together and would do their best to keep the theatre working.

Hong Van Theatre had also announced two shows including Mother and Lover and The Single Ghost on May 23. Hoang Thai Thanh Theatre will open again on June 6 with many well-known shows like The House Without Women and The Rose on The Shirt.

"I'm so glad. I'm going to be able to stand on Hoang Thai Thanh's stage again. The entertainment industry has been hit hard by Covid-19, especially freelancers and small stages. They suffer the most and open last," said actress Hong Anh.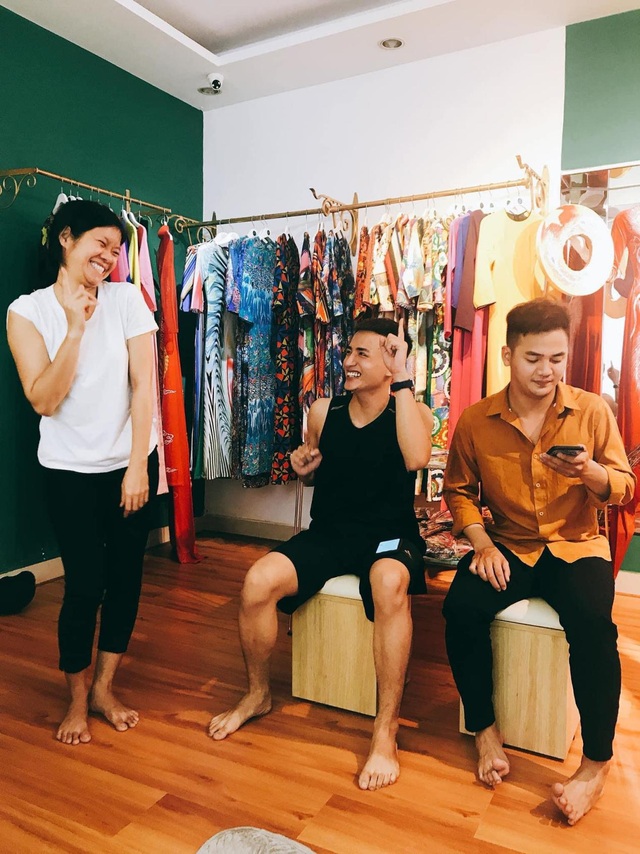 The artist glad to be able to return to the stage


Minh Nhi Stage's NNCK Group is rehearsing for two reopening shows on June 6 and June 27. One of their most popular show, Dai Hoi Bue Due (Female Soul in Male Body), is written by Thanh Nhut and Dang Phuong Thao. They said it was difficult for young groups to survive but they hadn't lost their passion.

"Ever since the outbreak started, I feel like I'm weaker when I have to stay home and much healthier when I got work to do. Most members of our group have another job to support them but all jobs suffer by the outbreak," Thanh Nhut said. "We tried to do different things and just so glad to be able to act again."

Nhut said he kept praying for the outbreak to end soon and posting photos of the stages on the internet.

"When we were told we would reopen, we thought we had to celebrate with our most popular and lively show," he said.