My Duyen leaves for Miss Global 2019
Vietnamese representative My Duyen has left for Mexico to participate in the Miss Global 2019 beauty pageant which will be held from January 4 and 18.
Vietnamese representative My Duyen will participate in the Miss Global 2019
Speaking at a press meeting held in Ho Chi Minh City on January 2 before her departure, My Duyen said that she would try her best in the competition.
"But it doesn't mean that I'm under pressure," she said. "I'm just determined to win the pageant."

My Duyen started preparations for the pageant one year ago when she began to learn catwalk at the Kagandahang Flores centre in the Philippines where Nguyen Phuong Khanh trained before winning Miss Earth 2018.

The traditional costume Duyen prepared for this competition features Vietnamese countryside pictures with shoulder pole and hangers, rice fields, storks, and bamboo. Designer Huynh Huan created the set following the traditional Ba Ba shirt of the southern women.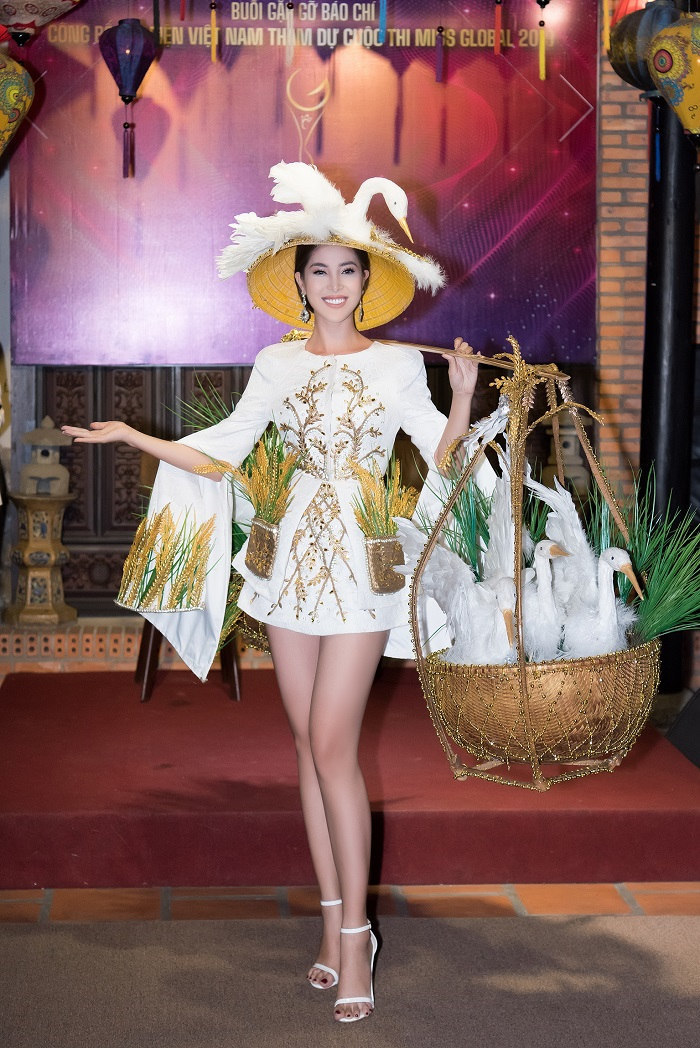 The traditional costume that My Duyen brings to Miss Global 2019

Born in 1994 in the southern province of Ben Tre, My Duyen was crowned Miss Jewellery in 2017.
In November 2019 she finished as the runner-up in Global Asian Model 2019 in the Philippines.

The grand final night of Miss Global 2019 is set to take place in Oaxaca City on January 18, with participants from from 60 countries globally.

The Miss Global pageant is a prestigious event that was first held in 2011. Last year, Sophia Ng of Hong Kong (China) was crowned Miss Global 2018.