Mass die-off scallops, clams, wash up on Ha Tinh beaches
Marine scientists are trying to work out why tens of tonnes of scallops, clams and snails have washed up dead on beaches in Ha Tinh Province.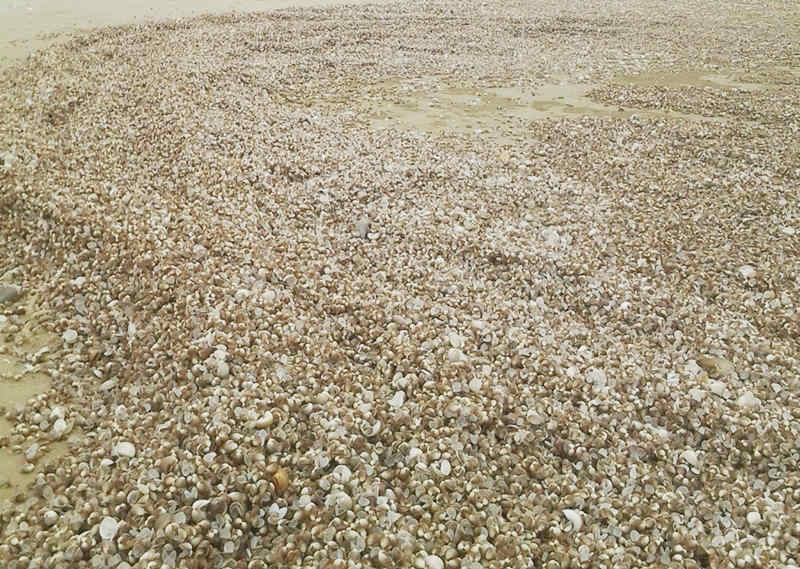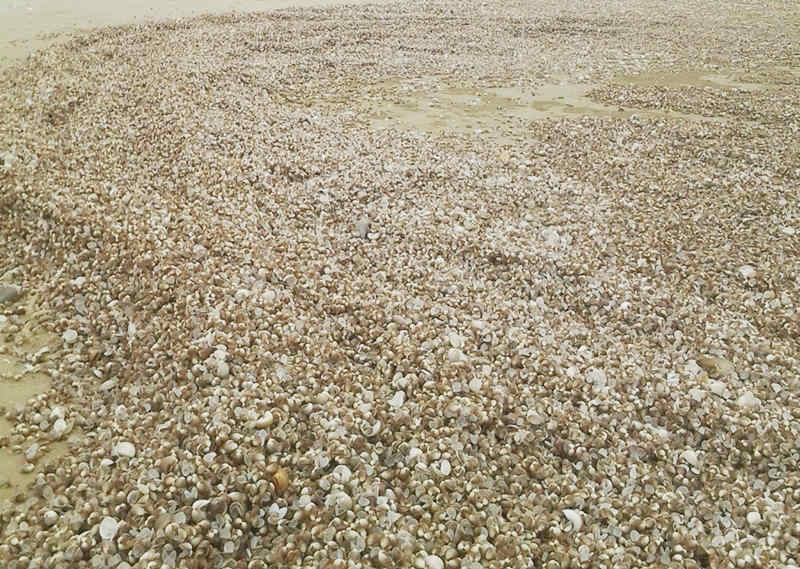 Dead scallops, clams and snails pile up on the beach
The dead creatures now cover the sands of Ky Ninh, Ky Khang and Ky Phu communes, piled high as 10cm and now rotting despite attempts by villages to bury them, only to face a new crop of dead creatures washed up on the early morning tide.
Locals say the die-off began before the Tet holiday, but only in small numbers. By March 6, the beaches were covered in tens of tonnes of dead scallops, clams and snails.
Nguyen Thi Thuy, deputy head of Ky Anh Office of Agriculture, said on March 10 reports began coming in that farmed stock was starting to die.
Pham Thanh Binh, head of Ha Tinh Department of Animal Health, said marine scientists had taken water samples from affected areas in an attempt to determine the cause of the die-off, but common diseases had so far been ruled out.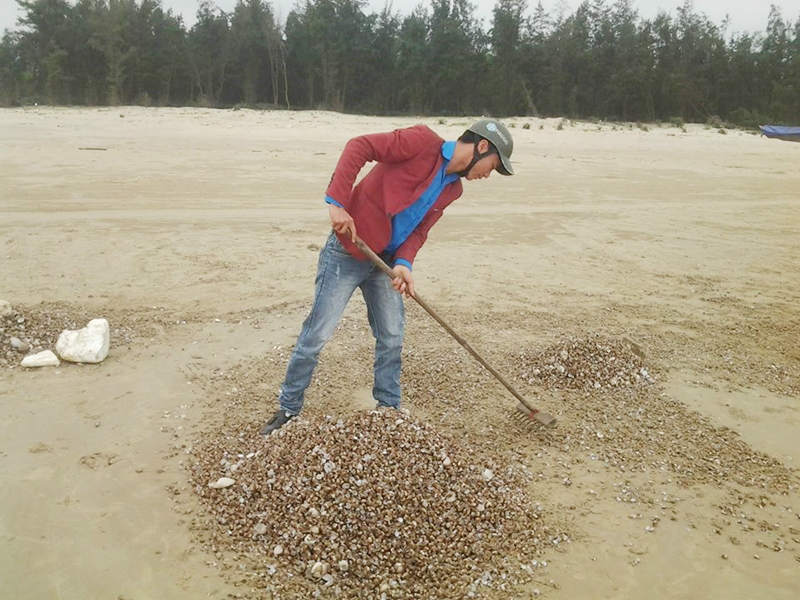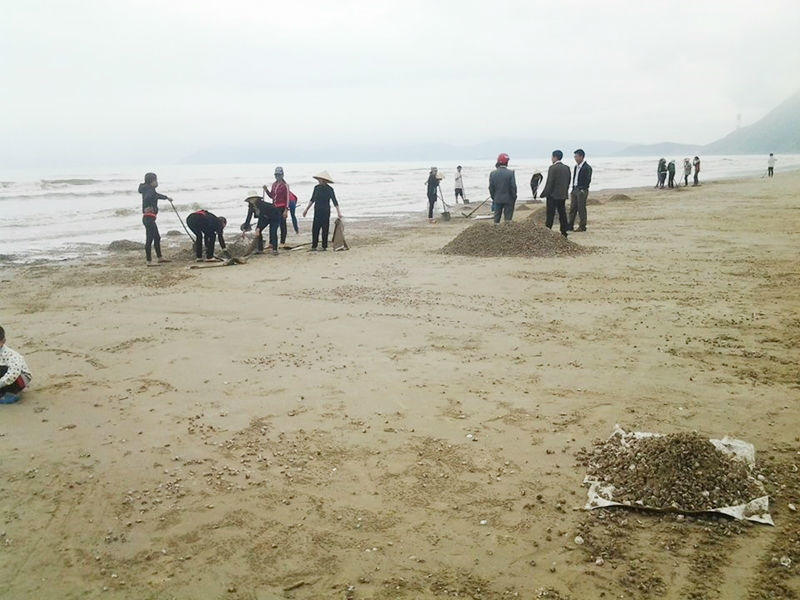 Local people and authorities try to clean the beach

"Maybe they were killed by marine pollution, the change of ocean currents or the rise of sea temperature. The Department of Animal Health is taking more samples for tests." Binh said.