Pedestrians unaware of new traffic violation penalties
>> Pedestrians face tougher penalties for traffic violations
Many pedestrians in HCM City are unaware of the new penalties that took effect from January 1.
Crossing the street in HCM City


All traffic participants, including pedestrians, will face up to 15 years of imprisonment if the violations cause deaths, serious injuries or damages.

Many people continue to ignore the pedestrian walkway near HCM City Oncology Hospital to cross the street as it saves time. The pedestrian bridge near Binh Dan Hospital is also ignored.

The traffic on Dien Bien Phu Street has the same problem as the bus stops are on the opposite of the street, near Van Thanh Bridge. Pedestrians have to walk around 500 metres to reach the stops as there isn't any bridge for them. As a result, it is more convenient to just cross the street in a straight line.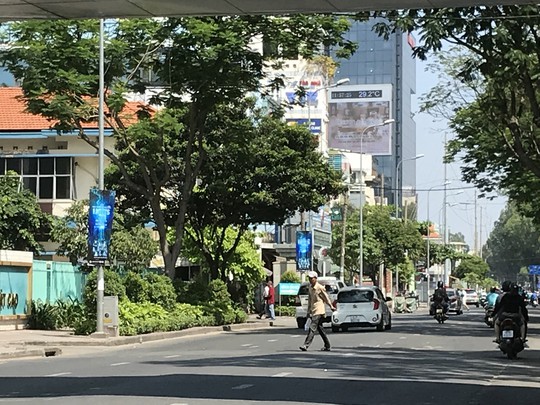 Pedestrian ignores elevated walkway near Binh Dan Hospital
Around Nguyen Hue Pedestrian Street, there is a traffic light every 30 metres with push-to-walk buttons. But many don't even bother to push the button before crossing, whether vehicles would stop for them is another matter.

Only five out of 15 asked people said they knew about the new penalties for pedestrians. "The street is not crowded at noon so we just saved some time," one of them said.

Lawyer Nguyen Anh Minh from HCM City Bar Association supported the penalties. Anh said if the pedestrians climbed the divider to cross the street, they might surprise a motorist and could cause an accident. Pedestrians could be jailed for 10 to 15 years for bad or fatal traffic accidents.

According to HCM City Police, they had issued warnings to 495 pedestrians in 2017. In the coming time, they will raise public awareness about traffic rules and implement stricter penalties.