Climbing Ha Long mountain services offered despite ban
Even though Ha Long authorities have banned tourists from climbing Bai Tho Mountain due to safety reasons, local households still charge tourists VND20,000 (86 US cents) to help them climb the mountain illegally.

Illegally climbing up Bai Tho Mountain
The entrance to Bai Tho Mountain has been blocked with fences and warning signs have been put up at various places but a path that leads to Bai Tho Mountain was opened illegally on Hang Noi Street. Those who want to go to the mountain top have to go through an alleyway. The guide told the tourists to climb the fence to go to the mountain top.

The 300 metre-long mountain path has been greatly damaged so tourists have to carefully climb up the slope.

Vu Mac Ha, deputy head of Ha Long Department of Culture and Information, said Hon Gai Ward authorities were responsible for this area. "Local authorities must take all responsibilities if tourists climb the mountain illegally," he said.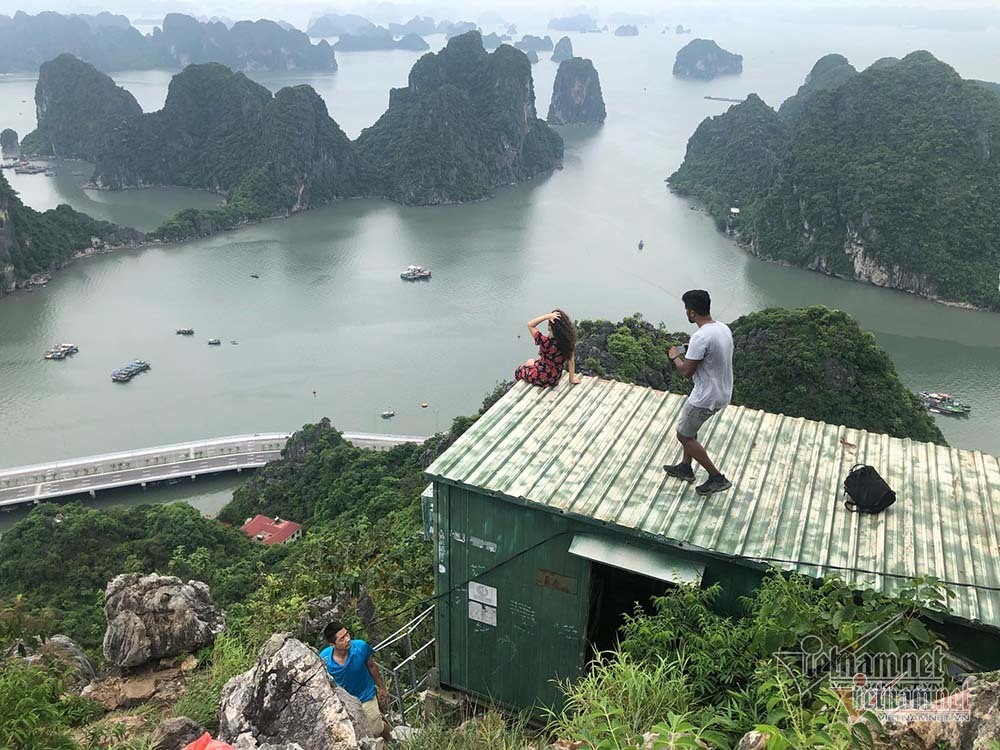 Taking photos at the mountain top


Bai Tho Mountain is 200 metres high with beautiful scenery. Tourists can enjoy the panoramic view of Ha Long Bay at the mountain top. The authorities banned tourist activities in 2017 after spontaneous services om the mountain resulted in a fire and landslide.

Despite the ban, the locals still offer illegal services to tourists at Bai Tho Mountain. Many tourists said they didn't know about the ban.