Student opens saving accounts for charity work
A student who is studying in the US has been active in supporting disadvantaged people in his home country from his own savings.

Phuc gives gift to people in need
Luu Hong Phuc was born in 2001 and is a student at Drexel University in the US. Phuc also worked with the traffic police and the police in Quang Binh Province to fund a charity programme for the people of Ma Lieng ethnic group in Lam Hoa Commune.

Phuc said since he was small, he participated in family-organised charity activities and donated to disadvantaged people.

"I used to accompany my family on those trips and saw a lot of difficult situations on TV and newspapers, especially for the people in the mountainous area. I want to be a good citizen like my father taught and help other people," he said.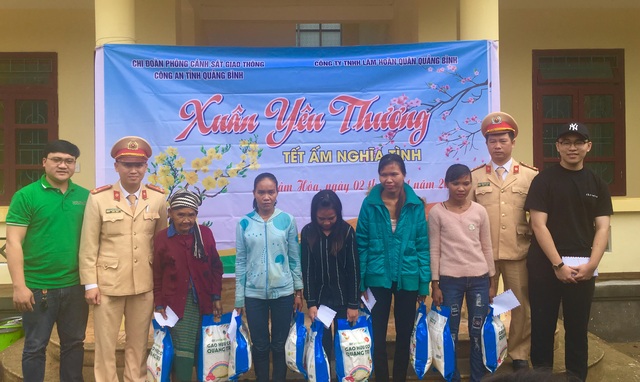 Luu Hong Phuc, the police in Quang Binh and Dantri representative transfer 100 gifts that worth VND500,000 each to people of Ma Lieng ethnic group


Since he was in high school, Phuc already had the idea to open a savings account for charity. Phuc started making his dream come true while studying in the US in 2018. He opened his own business and saw some success in opening saving accounts for trips to mountainous areas of Vietnam.

"I always feel like what I do is too small after such trips. There are too many disadvantaged situations. I'm studying and trying to expand my business at the same time to deposit more money. I want to go on more trips and make bigger donations," Phuc said.

Phuc also has outstanding academic achievements. From primary through to high school, he won many awards such as the bronze medal in the southern mathematics contest. He won the scholarship to CATS Academy Boston after finishing 10th grade and won USD45,000 scholarship to Drexel University.

According to Phuc, he wanted to study overseas in order to experience a different education system. He wants to join a non-profit organisation in the future to help more people