Vietnam Railway propose to import 37 old carriages from Japan
Chairman of the State-owned Vietnam Railways Corporation (VNR), Vu Anh Minh has told Dantri/Dtinews that VNR carefully considered and calculated many factors including passenger and environment safety, efficiency, technology access, and convenience before proposing to import 37 old carriages from Japan.


Chairman of the Vietnam Railways Corporation, Vu Anh Minh

Explaining about their proposal in an interview with Dantri/Dtinews on October 18, head of the Vietnam railway sector said that the East Japan Railway Company was a close partner of Vietnam Railways and it had offered 37 40-year-old carriages to Vietnam.

"The East Japan Railway Company has provided consultancy and technical maintenance services to us for many years and they know well our French-built 1,000 mm gauge rails," the official said. "If we accept their offer, we will only have to pay for transportation and renovation, while we can benefit from their technical support."

The official also noted that with the financial difficulties of the local railway sector, and declining demand for rail transport services, it would be good for both the railway company and local passengers to accept the old carriages.

VNR estimated the total expenditure for the transportation and renovation of these 37 carriages at about VND140 billion (USD6.10 million) including VND 40 billion in transportation costs, VND80 billion for renovation cost, and the remainder for registration and other fees.

Meanwhile, with the price of over VND30 billion for a new carriage, VNR would have to spend about VND 1.1 trillion (USD48 million) to buy 37 new carriages. "This isn't a wise investment in Vietnam now because we won't be able to sell any tickets if the prices are high."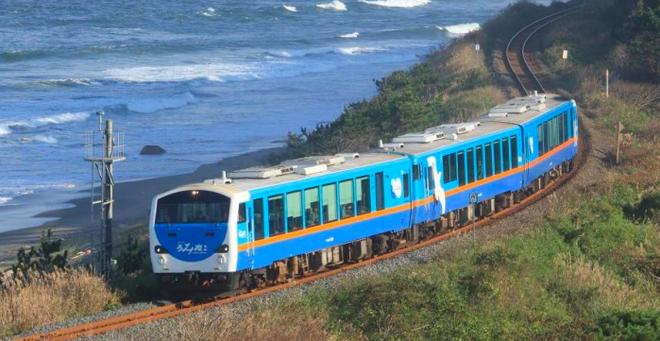 The carriages were made in Japan between 1979-1982

The official stressed that the carriages were suitable for many short train routes in Vietnam.

"Each carriage has its own engine and we can adjust the number of carriages for each train based on the number of bookings," he said. "At present the demand for some short routes in Vietnam is falling so we are facing losses operating our current long trains with just one engine. Now if we receive the Japanese carriages, we can use just one or two carriages for each train on some routes which are under 300 kilometres such as the Hanoi-Haiphong route."

When being asked about the public concerns that these carriages could end up with a short operational lifespan, Minh said that being made mostly from steel, train carriages produce the least amount of waste compared with other transportation vehicles.

The official also said that while the Vietnam railway sector is learning to produce its own trains, importing a new model of carriage and operating it would provide the opportunity to learn.

"With support from Japanese experts in operating these carriages, Vietnamese engineers will have opportunities to learn a lot from them, which I think is a good step in our production and maintenance work in the future."