Many restaurants remain open through Tet holiday
Many restaurants in Ho Chi Minh City have remained open through this Tet Lunar New Year holiday, attracting large numbers of customers.



On the 2nd of lunar January, a beef noodle restaurant on Truong Sa Street in HCM City's District 3 was still crowded with three-quarters of its seats full.

The restaurant owner, Ut Mai said that she had announced their Tet service earlier and received lots of support from customers.

"We decided to stay open as we saw that more migrant workers were staying for this Tet holiday," she said. "And many of my regular customers seemed happy when hearing about our announcement. "They said they wanted to eat something different after having too much traditional Tet food."

This was the first time Ut Mai restaurant remained open during the Tet Holiday. It is expected that they will receive more customers in the coming days as many surrounding restaurants would remain closed until the holiday ends on the 6th of lunar January.

On Tran Nguyen Dan Street in District 1, the Hien Noodle Restaurant is also serving many customers during the Tet holiday. The Nam Restaurant near Tan Dinh Street has also been busy all day.

Most restaurants are collecting a service surcharge of between VND 5,000-10,000, which was generally due to paying higher wages for employees during the holiday.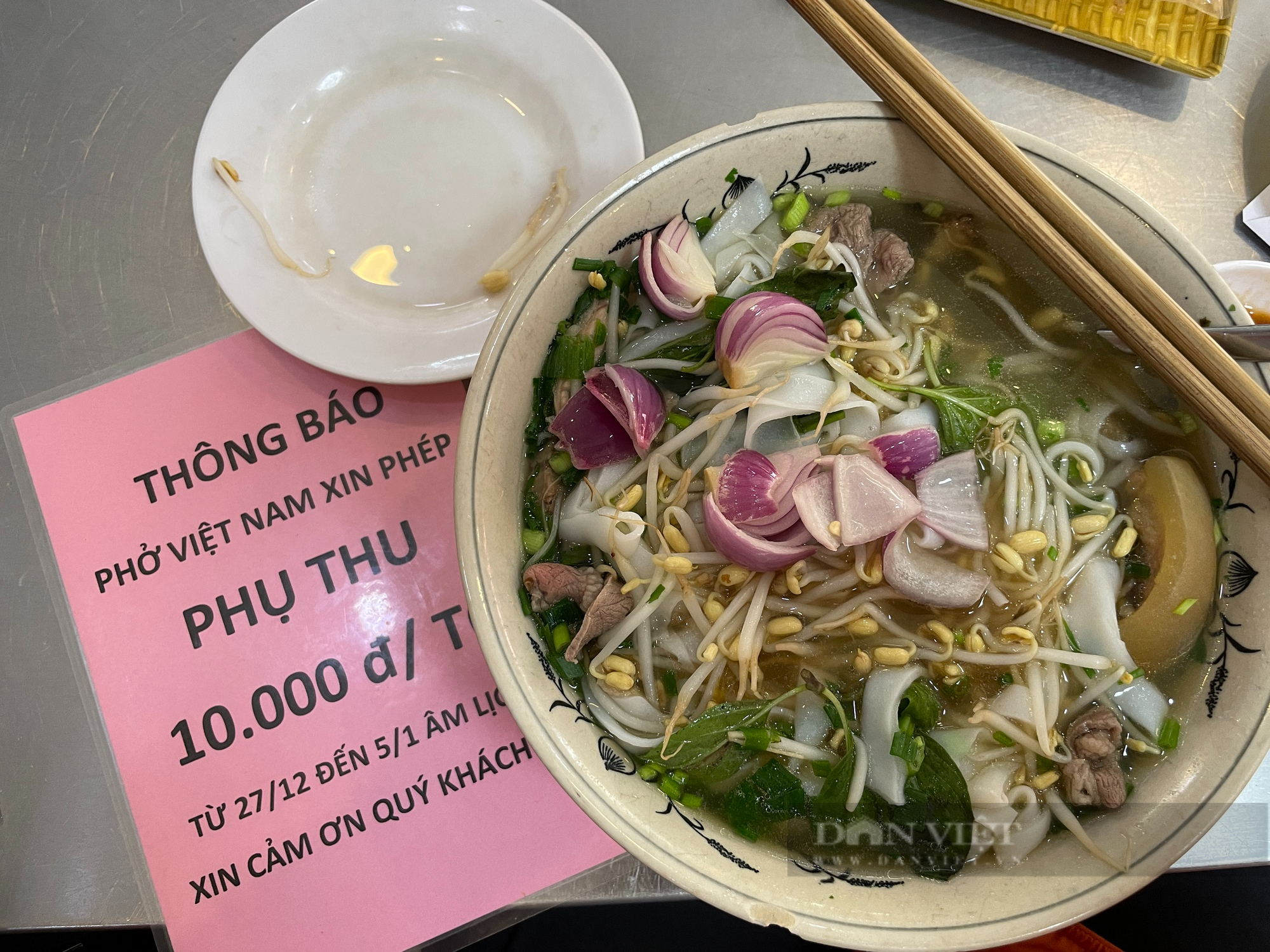 A noodle restaurant collects a service surcharge of VND10,000 from lunar December 27 to January 5


Large coffee chains including Highlands, Starbucks Coffee, and The Coffee House, have all remained open through the Tet holiday.

A representative of Aeon Vietnam said that they were opening all supermarkets and restaurants during the Tet holiday to meet the higher demand of customers after enduring Covid-19 restrictions last Tet.

Many restaurants and cafes in other big cities including Hanoi and Haiphong have also served through the holiday.