Vietnamese bamboo restaurant wins international architecture awards
The Venada restaurant in the northern province of Ninh Binh has won the Grand Prize of the 11th international Yuan Ye Awards.


An overview of the Venada Restaurant

The Venada restaurant belongs to the Vedana Resort which features 135 villas, 5 condotel buildings, and 8 bungalows, with a total of 622 rooms. The resort which lies just outside the Cuc Phuong National Park, is designed by Vo Trong Nghia Co., Ltd.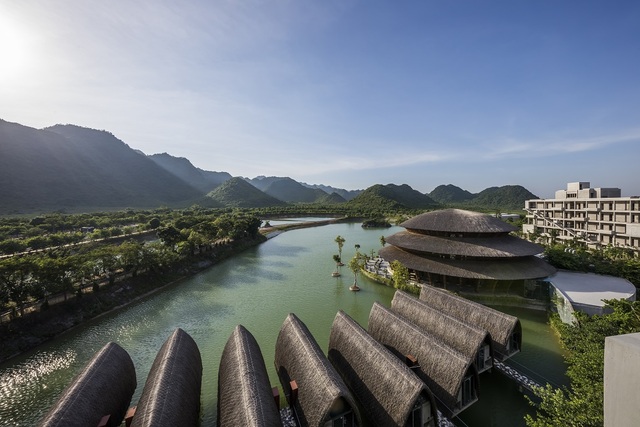 The Venada restaurant belongs to the Vedana Resort

Situated on a large lake, the Venada restaurant covers 1,050 square metres and stands 15.85 metres tall. It is built from 36 bamboo frames that form a three-storey dome with the largest roof radius of 18.3 metres.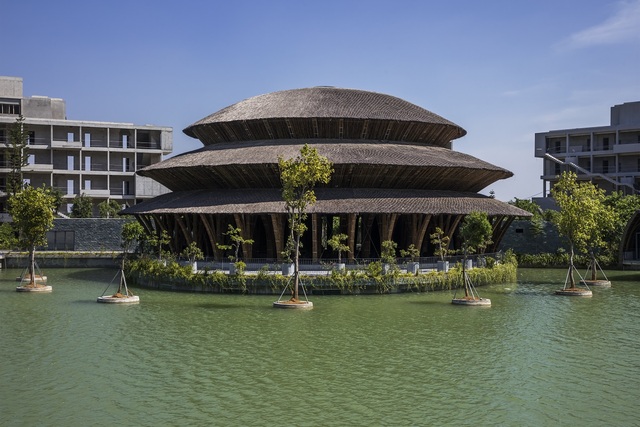 The lake plays an important role in regulating the temperature for the restaurant and serves as a reservoir that stores rainwater running down from the nearby mountains, which is used to irrigate the 16.4-hectare site.


The restaurant offers both indoor and outdoor spaces that bring different experiences for diners.



The structure has overcome nearly 1,000 entries of more than 500 enterprises from over 20 countries and territories in the world to win the Grand Prize at the 11th Yuanye Awards.

Established in 2010 in China, Yuanye Awards honours outstanding works and designers as well as encourage exchanges between different countries.