What's on May 2015 (Daily updated)
MUSIC AND PERFORMANCES
Celtic Festival 2015

HCMC: May 16, 2 pm
Cargo Bar, No.7 Nguyen Tat Thanh Street
May 17, 11 am
Club House, Sang Tao Street, District 7
—
Nha Trang: May 20, 8 pm
Patrick Wine Bar
—
Hanoi: May 22, 8 pm
L'Espace, 24 Trang Tien Street
May 23, 11 am
Chez Xuan, No.41, Lane No.76, An Duong Street

For this "Breton Day 2015″, the Breton society in Vietnam has invited musicians reputed throughout the world who will present all the different aspects of celtic musics from tradition to modernity. More than 40 musicians and 7 bands will perform during the Festival. Among these, The Kemperle Pipe Band, Lang Dzu band, Celtic Rock Diaouled, Alan Pennec, Jakez Lesouef, Hot Tzigani band and Turbo Sans Visa.
YouTube Preview Image

Ticket price: 100,000 VND (150,000 VND at the door) – Free for Students and children under 6
On 17 May and 23 May: Free admission
Hanoi-Experimental Music Night For Nepal
May 22, 8 pm
Blossom Art House, 94B Tran Hung Dao Street

Experimental music and improvisations of the Canadian experimental music group Edges! paired with Vietnamese emerging artist Sound Awakener.
The concert will feature original improvised music, along with a piece of American composer Christian.

All proceeds for this concert will be donated to the cause of relief in Nepal.
Donation: VND 60,000 or Pay What You Can.

Hanoi-Jam Session with Michael Schiefel and JumpforJazz, with Nguyen Bao Long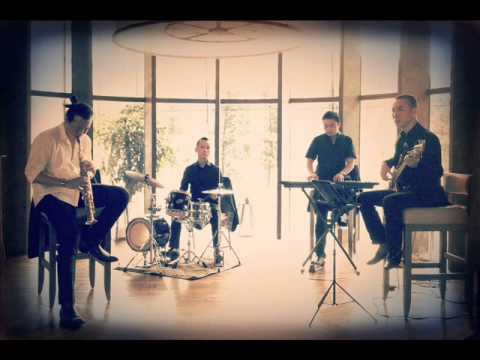 May 22, 8 pm
Goethe Institut, 56-58 Nguyen Thai Hoc Street

On his second evening in Hanoi, Michael Schiefel, German jazz star appears on stage at the Goethe-Institut with young talents from JumpforJazz. The duo is joined by Nguyen Bao Long, Vietnam's most famous saxophonist.
JumpforJazz is a project to promote talented young musicians in Hanoi. Its founder Nguyen Bao Long, himself one of the most prominent figures of the Vietnamese jazz scene, wants to offer young musicians more visibility and opportunities to play together.

Free admission.
Hanoi- Classical Music Concert "Time Melody"
May 7, 8 pm
Institut Français de Hanoi – L'Espace, 24 Trang Tien Street
"Time Melody" concert provides a meeting point for three generations of talent: Ta Bon (violin), Tran Thi Mo (cello) and Pham Quynh Trang (piano). Their passion and love for music will be expressed through the great romantic melody by both international and local musicians. "Time Melody" would like to inspire and passionate the love for life and music.
Ticket price: 160 000 VND
Special price for members of L'Espace and students: 80 000 VND

Duet Marie Warnant Concert Tour in Vietnam
Hue: May 1, 7.30 pm
Hue Academy of Music,1 Le Loi, Hue City
—
Da Lat: May 3, 8 pm
3/4 Theater, Hoa Binh Zone, Da Lat City
—
Hanoi: May 5, 8 pm
Youth Theatre, 11 Ngo Thi Nham Street, Hanoi
—
HCMC: May 7, 8 pm
HCMC Conservatory, 112 Nguyen Du, D1, HCMC

Singer, songwriter and guitarist Marie Warnant from Wallonie-Bruxelles Belgium will entrance the audience in four big cities, accompanied by veteran drummer Le Quoc Hung.

Performers:

Marie Warnant: songwriting / singing / guitar / sampler / K7
Tom Goethals: guitar
Le Quoc Hung: drum

Marie Warnant is one of the rising artists in Belgium who has gained a lot of success in Europe. Her image is associated with poetic lyrics and beautiful rhythms through the performance with two talented musicians.

She has performed 30 concerts around the world and recorded three albums ─ 'Bruxelles' in 2005, 'Ritournelle' in 2010 and 'NYXTAPE' in 2014.

Ticket: by invitation
Europe Gala Concert with The Red Socks Brassquintett from Munich

Hanoi: May 8 and 9, 8 pm
Hanoi Opera House
—
HCMC: May 10, 8 pm
HCMC Opera House

In celebration of Europe Day the European Union Delegation and the Goethe-Institut are pleased to present a gala concert with the Red Socks Brassquintett from Munich.

The brass ensemble Red Socks Brassquintett has a wide-ranging repertoire, reaching from old masters such as Bach or Handel to American composers of the 20th century, from jazz to Argentine Tango. The special composition of the ensemble with five brass instruments promises an impressive sound. A very special highlight of their program is the performance with traditional German alphorns. These unusual wind instruments, up to three meters long, were played in the Alps, their sound reaching far across the mountain peaks. Now they can be heard in the Hanoi Opera House, in a joint performance with traditional Vietnamese instruments of the Bamboo Ensemble New Vitality, directed by Dong Quang Vinh.

RedSocks1NEU

The Red Socks Brassquintett, famous for its unusual programs, has regularly performed in Germany and abroad since it was founded in 2010. All members are classically trained musicians and play in major orchestras. Shortly after its founding, the ensemble was awarded a scholarship from the Yehudi Menuhin Live Music Now Foundation. Since then, the quintet has received further awards and scholarships as well as winning several international competitions, such as the International Brass Competition Passau and the International Jan Koetsier Competition, and has references from numerous major political and cultural institutions.

Free
___________________________________________________________________________________________
EXHIBITION
Hanoi-Children's art exhibition
May 27,
To celebrate International Children's Day on June 1, the Department of Fine Arts, Photography and Exhibition and Vietnam Exhibition Centre for Culture and Arts will sponsor National Children's Art Exhibition 2015.
The exhibition will display 400 pictures, selected from 34,250 pictures sent from children at 574 schools and children's cultural houses throughout the country.
Participating in the exhibition are children from provinces with strong arts campaigns, including Ha Noi, Hai Phong, Thua Thien-Hue, Nghe An, Hai Duong, Bac Giang and Hung Yen.
The art exhibition also showcases works by students from mountainous ethnic boarding schools and SOS Hai Phong Children's Village.

Hanoi- Exhibition by autistic children
May 26, 6.30pm,
Laca Art Cafe, 24 Ly Quoc Su Street
Titled Khac Biet & Tuong Lai (Difference and Future), the event will feature paintings and other artworks by five children: Nguyen Trung Hieu, Ha Dinh Chi, Nguyen Gia Bao, Pham Binh Minh, and Trinh Hoang Minh. The theme of their painting and artwork is "Supporting Differences, Creating Better Future for Children with Autism".
The event will gather various noted artists such as composer Giang Son, artists Mai Tuyet Hoa, Minh Kien, Quang Minh, and Hong Quan.

An Art and Autism Fund will be officially announced at the event.

Exhibition "Hanoi – a Living Museum
Until May 24
Hanoi Old Quarter Cultural Exchange Center, 50 Dao Duy Tu Street
and 42 – 44 Hang Bac street, 38 Hang Dao street, 87 Ma May street
The exhibition is organized by the Hanoi's Old Quarter authorities. It comprises of 2 parts: Looking for the community house (Đình in the old quarters) and Nhà Tây Transforms, which was exhibited at Manzi, together with some new artworks.
____________________________________________________________________________________
OTHER EVENTS
Hanoi- 5th European Literature Days in Hanoi
May 7 – 10
Goethe Institut, 56-58 Nguyen Thai Hoc Street
L'Espace, 24 Trang Tien Street
Casa Italia, 18 Le Phung Hieu Street
Literature enthusiasts can look forward to readings and workshops as well as an unusual Comic Concert and compelling short films. From crime novels through short stories to children's books, there is something for readers of all ages. The coordination for this year's event has been undertaken by the Institute Français – L'Espace.
Eight European countries – Denmark, Germany, France, Great Britain, Italy, Israel, Poland and Sweden – will present works which have recently been published in Vietnamese, in collaboration with several major publishers.
Free Admission.